M3U or MP3 URL is a computer format for multimedia playlists. Usually, it contains information on the media, whether audio or video, that you want to add to your playlist. This means it isn't just an audio file but instead points to be an audio or sometimes a video file. If you intend to play this file format on a major video or music player, it won't give a positive result. The reason for this is attributed to the incompatibility with most portable players and/or PCs. So what could be done? Well, the perfect answer to this question is converting the file to a more compatible format like MP4 which is very popular. With that, you can easily access the content in the M3U file. Converting from one format to another can be quite tedious but when you have these 3 simple tricks that are shared in this article, it should be easy and quick.
Part 1. Easiest Way to Convert M3U to MP4 for Free
Aicoosoft Video Converter is an excellent video editing/converting software with the simplest user interface. This service can also be used to compress HD video files without diminishing the quality. It supports many aesthetic features like GPU accelerator and multicore processor which both increase the speed of conversion and compression to about 30X. There are over 1000 media formats you can convert your files to on the program. Also, the program supports the downloading of video and audio files from over a thousand video sharing sites.
Features
Allows you to save and download online videos /audios from more than 1000 sites
Converts and compresses media files with zero quality loss at a speed of 30X
You can use it to merge video clips
Fantastic editing features like trimming, cropping, rotation, the addition of effects, subtitle, watermarks, and others
It is built with GPU accelerator and Multicore processor to boost the speed of conversion and compression
Supports more than 1000 video/audio formats
Guide to Convert M3U to MP4 by Aicoosoft Video Converter
To convert M3U files to MP4 with Aicoosoft Video Converter, check out the detailed guide given below:
Step1
Once you've successfully downloaded and installed Aicoosoft Video Converter on your PC, run the program.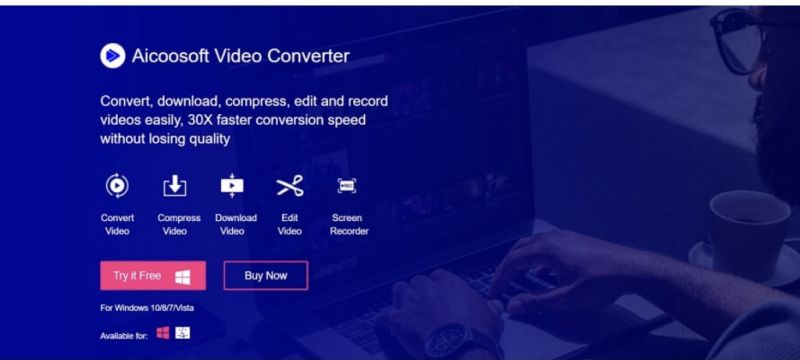 Step2
Add your desired M3U file by clicking on the Add Files option or use the drag and drop feature.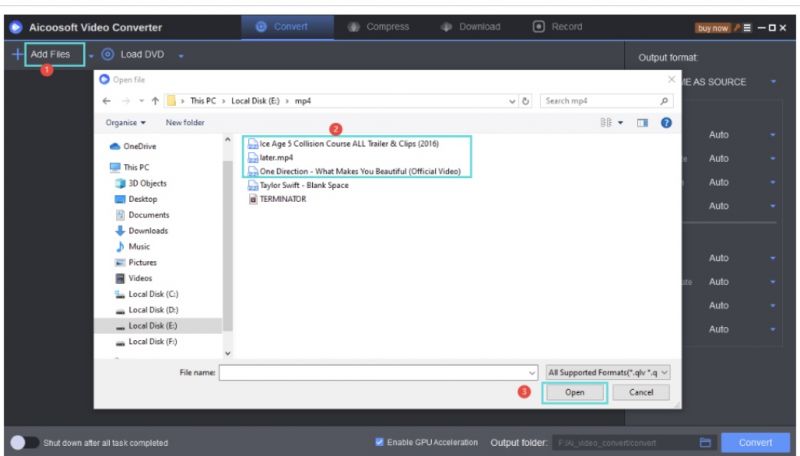 Step3
Choose an output format that the file will be converted. Aicoosoft Video Converter supports more than 1000 media formats. Select MP4 in this article.
Step4
Next, hit the Convert button to transform the M3U file. The file will be immediately converted into MP4. Click on the converted file once the conversion is over to preview it.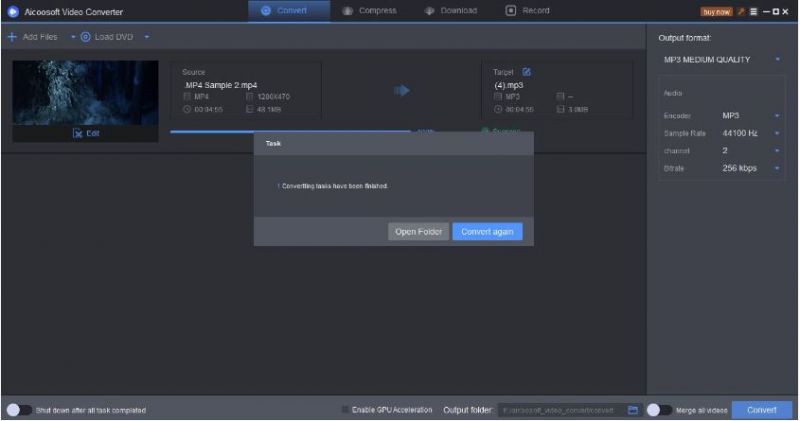 Part 2. Easy Way to Convert M3U to MP4 by VLC Media Player
Aside from using it as a media player, VLC Media Player can also function as a video converting toolkit- it's multifunctional. This program is compatible with so many gadgets such as webcams, discs, streams, and devices. You can easily use it on any computer system because of the user-friendly interface. One major challenge faced by end-users of this program is that it supports a limited amount of media formats.
Features
You can use the program to download media files of any format from YouTube and other video sharing sites
Supports more than 200 file formats you can convert your files to
It supports audio normalization which protects your ears while listening to music or videos
Allows you to play internet radio and podcast
Guide to Convert M3U to MP4 by VLC Media Player
Here is the stepwise guide to convert M3U to MP4 with VLC Media Player on PC:
Step1
Firstly, you have to download and install VLC Media Player on your PC. Ensure that it's compatible with your device OS. Run the program once the installation is over.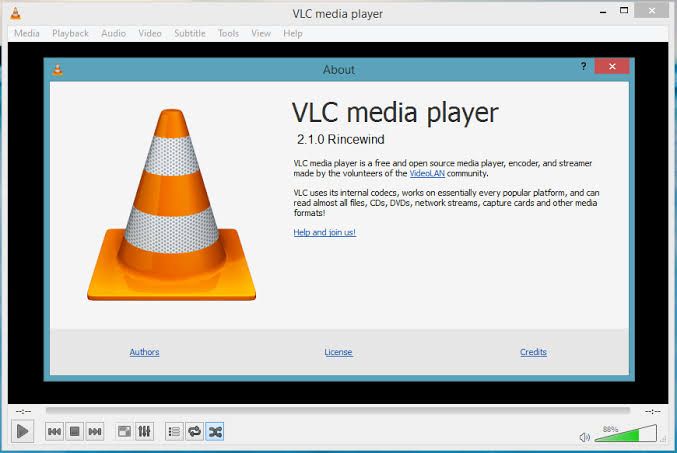 Step2
At the top left corner of the program, you will find the Media icon. Click on it and a drop-down menu will appear on your screen. Scroll down to the Convert/Save option, then click on it. You can also use the Ctrl+R button too.
Step3
The interface below will pop up. Click on the + Add option to import your desired M3U file.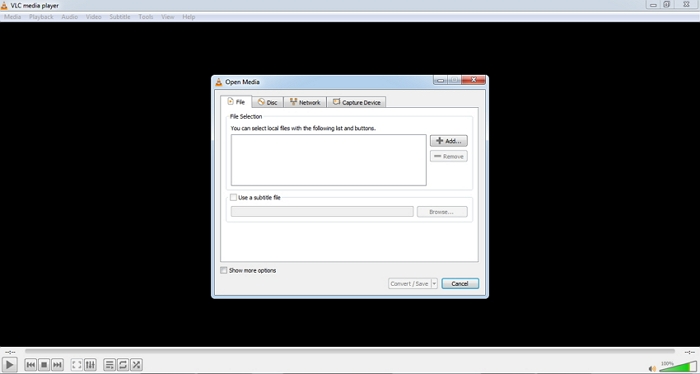 Step4
Next, set up the output profile to MP4 with H.264 codec. After that, choose a destination file where the converted file will be saved. Hit the Start button to initiate the conversion.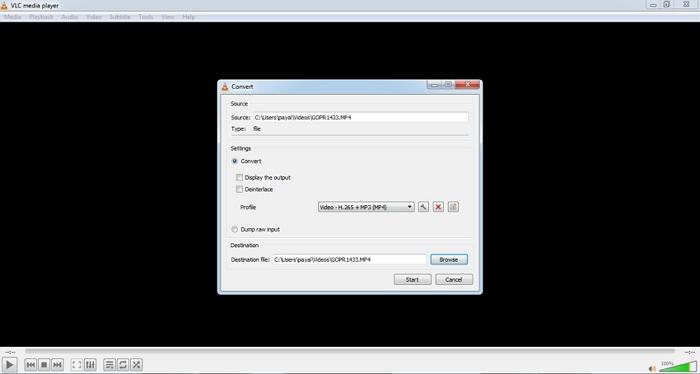 Part 3. Easy Way to Convert M3U to MP4 Online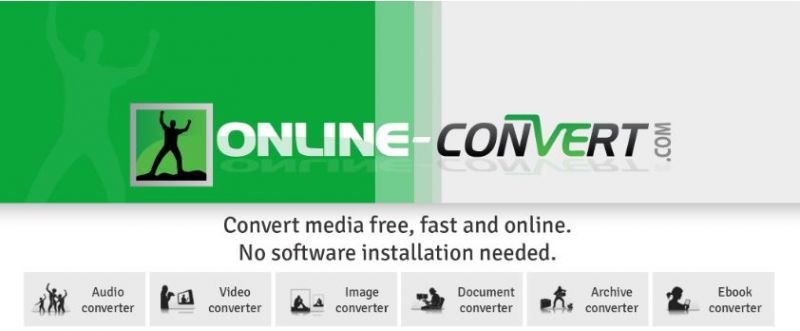 Another way to convert M3U files to MP4 is by using web-based programs which are known to be economical as they do not download or install before usage. Many of these programs are available online but just a few can render this service. Here we do recommend Online-Convert. To use this toolkit, check the bulleted stepwise guide below:
Visit the website of Online-Convert, to import any M3U file of your choice
Choose a target format to convert the file- for this article select M3U
Wait for the conversion process to complete and then hit 'Download'
Frequently Asked Questions
What is M3U?
M3U is the acronym for MP3 URL (Moving Picture Expert Group Audio Layer 3 Uniform Resource Locator) is a computer format for multimedia files that contains information on the media you intend to add to your playlist. It's compatible with a few media players like the IPTV Player, and GSE SMART IPTV.
Is it possible to convert M3U to MP4 without quality loss?
Yes, you can convert M3U files to MP4 without losing quality. It all depends on the video converting program you use in carrying out the operation. We recommend the Aicoosoft Video Converter because of the wonderful features it possesses and the ability to maintain video quality. Features like filters, effects, trimming, cropping, multicore processor, and more are supported by the program. Also, it's compatible with Windows and Mac OS.
Conclusion
So you have the 3 simple tricks to convert M3U to MP4 at your fingertip. Which do you intend to use for your next video conversion project? You must select a professional video converter with superb features. Aicoosoft Video Converter is an example. Check it out in your next project.