As you are already aware of YouTube's ever-changing or dynamic environment, the creators have to become customary with this environment virtually. They have many needs, such as keeping up with the different sizes, dimensions, and formats, to get going and rock the world. Our concern is not to rock in the YouTube world here but to know that YouTube to MP4 converter unblocked. YouTube supports different formats, including Mp4, Mov, Avi, Wmv, Webm, Flv, and so on. In case you have a format other than Mp4, you are required to convert it back into the Mp4 file format via a useful converter that works quickly as well. Thus, we will introduce you to the top 5 valuable and freeYouTube to MP4 converter unblocked in the sections given below.
Part 1. Top 5 Effective YouTube to MP4 Converter Unblocked
Here is YouTube to MP4 converter unblocked at school solutions to help online users and their videos in the right way.
1 - Aicoosoft Video Converter
Aicoosoft provides an all-in-one video conversion solution along with other multimedia services. The intuitive yet straightforward user interface helps users get, create, and enjoy videos in a livelier manner. The software is an updated AI technology while keeping in mind the requirements of high-quality output videos and speedy conversion. Also, it is one of the top-performing YouTube to MP4 converterunblocked. We'd also like to state that Aicoosoft comes with 30 times more video conversion speed with lossless conversion technology, multi-core processor optimization, and GPU acceleration. Furthermore, you can enjoy the benefits of inbuilt audio and video editor as well as a downloader.
Key Features of Aicoosoft
Aicoosoft easily converts YouTube files to MP4 format at faster speed.
It consists of intuitive and space efficient user interface for easy processsings.
You can download video/audio from 1000+ streaming websites.
It is pretty easy to customize any YouTube video before conversion via Aicoosoft video editor.
Other exclusive features of Aicoosoft includes audio/video downloader, video editing, and video compressor.
Step by step guide on using Aicoosoft YouTube Converter
Step1

Launch Aicoosoft Video Converter
It is super easy to download and launch Aicoosoft Video Converter on your laptop or PC.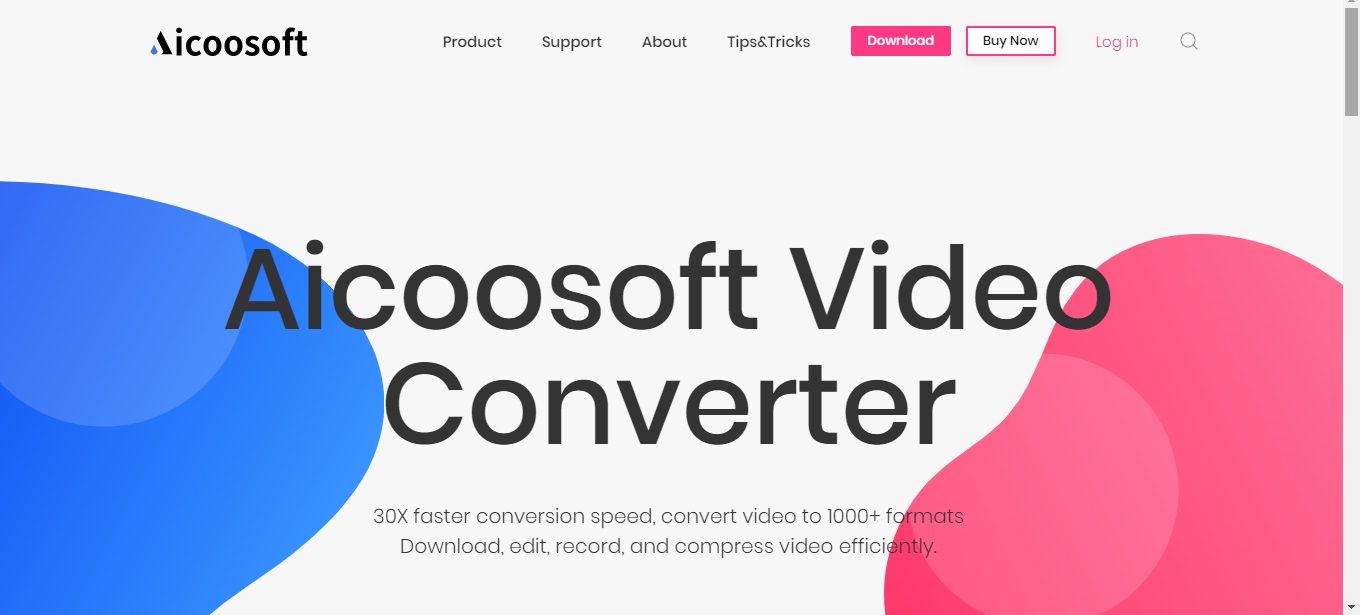 Step2

Upload the files
Go to Add Files under the Convert tab of Aicoosoft in the main window.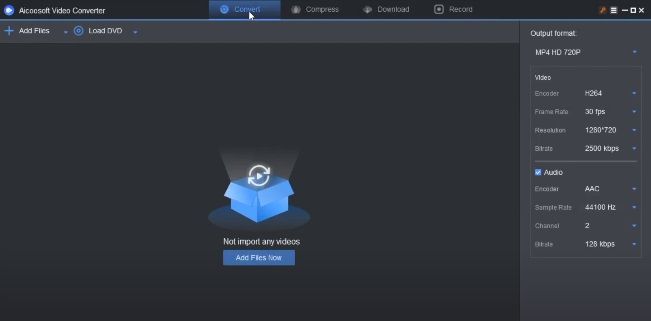 Step3

Change output format
As you have uploaded the YouTube video file, go to Output Format in the top-right corner and select MP4 from the list of various formats.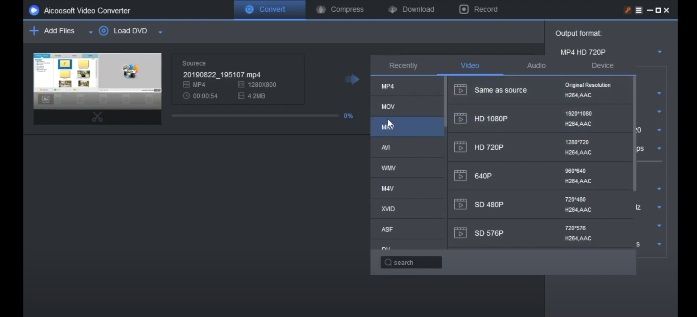 It's all you need to convert YouTube video to MP4 in one go. You can also convert multiple files by uploading them all at once and then select your output format to proceed.
Advantages of Aicoosoft Video Converter
It consists of an intuitive yet simple user interface to get the tasks done quickly.
The software is space-efficient and won't take much space to get installed on your laptop or PC.
Aicoosoft consists of a range of multimedia services, including an inbuilt video editor, audio and video downloader, video compressor, and so on.
2 - YTD Downloader
YTD Video Downloader is another efficient YouTube to MP4 converter unblocked at schoolthat assists download from streaming sites in HD quality. Alongside this, you can also convert the videos with YTD Downloader into different formats, including MOV, MP4, 3GP, MP3, AVI, and WMV. Well, it has a straightforward user interface, which sometimes gets confusing to understand. However, the name and the first view of the downloader won't tell you about its other paid features.
Step by step guide on using YTD Downloader
Step 1: Launch and open YTD Downloader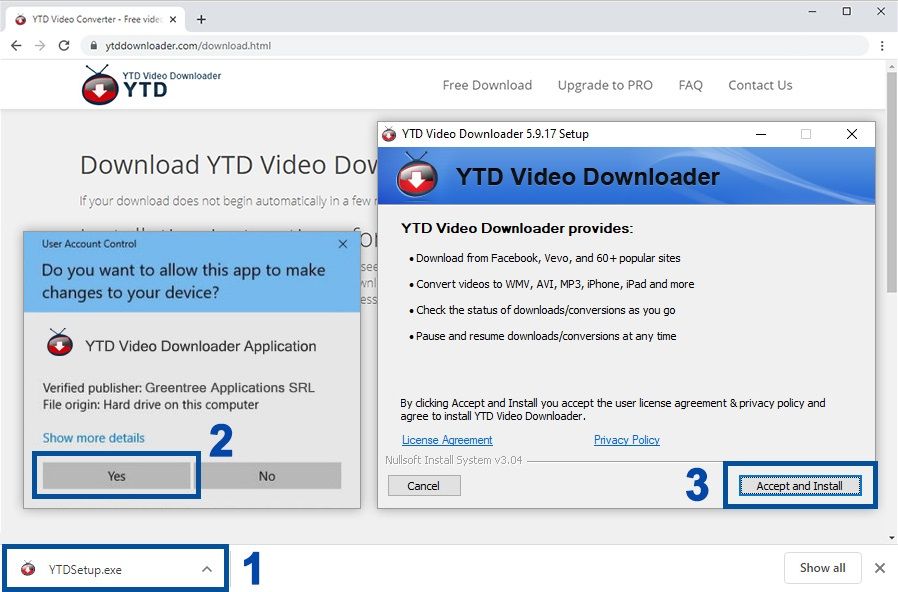 Step 2: After launching the software, hit the Convert button and upload a YouTube file into MP4.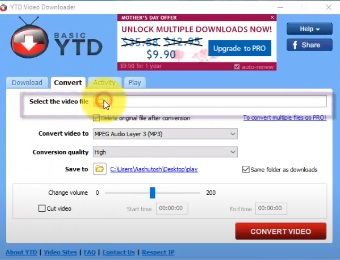 Step 3: Go to Convert video to option and select MP4 as the output video quality. You can like High for video quality. Afterward, there is an option to choose the location of the converted video.
Hit the red Convert Video button, and you are good to go!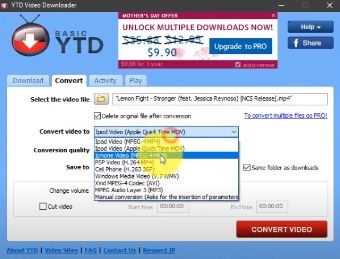 The software will take you a few minutes to complete the process.
Pros:
Free
Includes a simple video editor
Simple to use
Cons:
Most features are costly
Good performance primarily for video downloading purposes
3 - 4K Video Downloader
Another YouTube to MP4 converter unblocked is 4K Video Downloader with quite exciting features primarily for downloading and secondary conversion. You can have it in two versions, i.e., free and premium. The 4K Video Downloader is used to download videos of various formats on the web easily. As the name depicts, it can download videos in HD 720p, HD 1080p, 4K, and 8K video resolutions.
Step by step guide on using 4K Video Downloader
Step 1: Launch 4K Video Downloader and start to copy-paste the YouTube video you want to convert into MP4.
Step 2: Now, you need to select MP4 as the preferred quality and hit the Download button to proceed.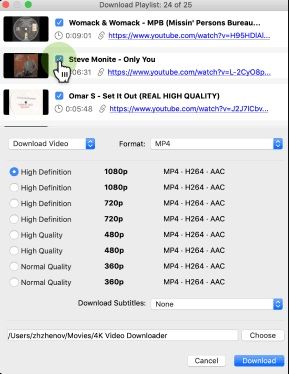 Pros:
Both free and premium versions available
High-quality video output
Has smart feature to auto-apply settings
Cons:
Doesn't support multi-conversion
Time consuming
4 - Bestvideoconverter.net
Bestvideoconverter.net is one of the best YouTube to MP4 converter unblocked. Here, you can choose any format for video conversion with ease. However, we find its user interface confusing because you can't quickly figure out the exact steps. The software also consists of transferring tracks in different formats except for FLV and enjoying them on any device you want.
Step by step guide on using Bestvideoconverter
Step 1: Copy and paste the Youtube video URL into the search box.
Step 2: Select the MP4 file format and hit the Convert button to proceed.
Pros:
Free
Unlimited music tracks
A simple video editor tool
Cons:
Confusing user interface
Time consuming
5 - Y2mate
Y2mate is another illegal YouTube converter with lots of adult ads on its website. However, this YouTube converter is useful to convert YouTube video format to MP4 in just two to three steps if you don't get attacked by any virus, an issue with software for a long time. The site also offers video and audio downloading services for the users.
Step by step guide on using Y2mate
Step 1: Enter the URL, y2mate.com, on your web browser.
Step 2: Copy and paste the video link on the search box.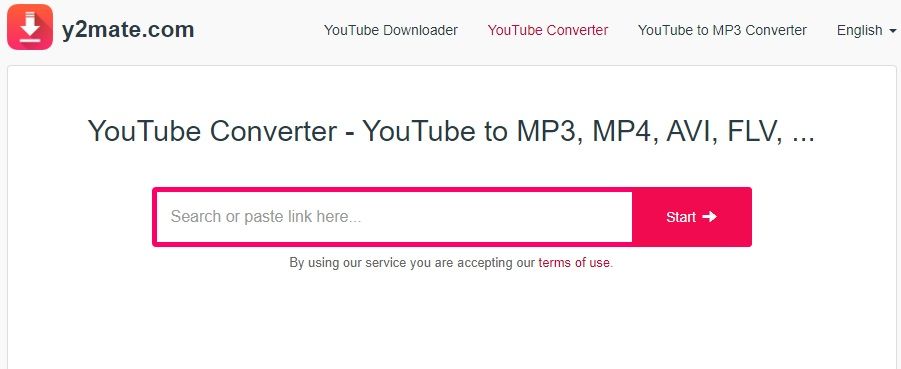 Step 3: Click the "Start" button and the conversion process will start.
Step 4: Download the converted file once complete.
Pros:
Easy to use
Both downloader & converter
Supports multiple formats
Cons:
Frequent virus attacks
Pop up ads & adult content
Part 2. Some Frequently Asked Questions
1 – Which is the virus-free app for YouTube to MP4 converter unblocked?
As discussed earlier, online software suffers from security and reliability issues. Most of them are even illegal and frequently visited by viruses. Thus, we'd like to recommend Aicoosoft as the best virus free tool or the purpose.
2 – How do I convert a YouTube video to MP4?
YouTube video comes in various formats, including MP4, WMV, FLV, MOV, etc. Thus, you will require the best video converter if you need to convert its other formats to MP4. Aicoosoft is the best-advanced and affordable video converter.
3 – Which converter is readily available for PC to convert your YouTube video to MP3 or MP4?
Aicoosoft is the most trustworthy and advanced video converter on the web to convert your YouTube video to MP3 or MP4.
Conclusion
Hopefully, you got to distinguish the top 5 100% effective YouTube to MP4 converter unblockedin 2021. So, try out each one of them, and we assure you that Aicoosoft will come out as the winner.