Searching for the perfect video editing toolkit for trimming or cutting your lengthy videos Online/PC without losing the quality? Well, this is the right platform to discover the best MP4 video trimmer.
Video trimming is now one of the most practiced video editing processes globally and there are several reasons attributed to this. While some people oftentimes movie producers or directors trim clips to create the thriller of a film, others who ain't in the film industry use it to get rid of unwanted parts of the clip. However, regardless of the reason, the task is an easy one to accomplish when you have a professional video editor at hand. Here in this article, we've highlighted 5 powerful MP4 video trimmers that you could use to cut or trim your clips easily and quickly.
Part 1. Best MP4 Video Trimmer for Windows/Mac OS
Aicoosoft Video Converter is an all-in-one video editing software recommended by experts to be the best toolkit for video trimming purposes. Whether you've got an MP4, AVI, FLV, or MOV video format file, this multiplatform software, Aicoosoft Video Converter, can be used to trim any of them to your taste without losing quality. It has got a wealth of editing features such as filters, the addition of texts, and more that you need for your editing. Need to convert or switch your video or audio file format? Aicoosoft Video Converter is a perfect fit for the job. Convert your media files to over 1000 formats (both audio and video) with high quality. The speed of operation is another superb feature of this software as it executes all tasks 30X faster than any other toolkit you find on the net.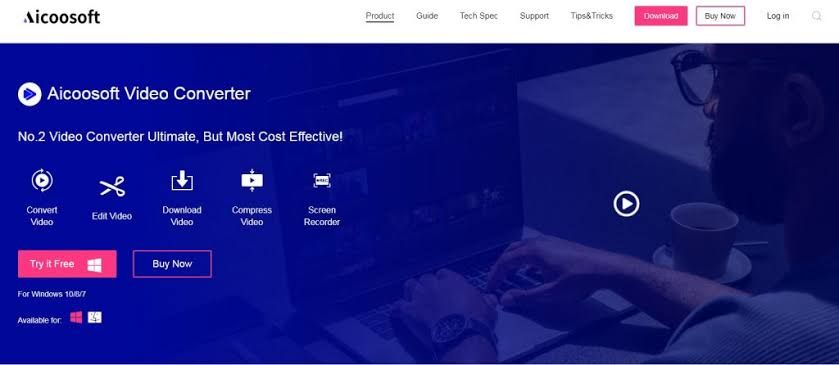 Key Features
Aicoosoft Video Converter has a simple user interface which makes it easy for both professionals and novices to operate
Edit, convert, trim, compress and download your video/audio clips with ease
The software has a multicore processor and GPU accelerator, two basic components responsible for the high speed of operation, integrated into it during development
It lets you share media files directly to any social media platforms freely
The software works perfectly on all operating systems such as Mac and Windows
Part 2. Other 4 MP4 Trimmer for PC/Online
Besides Aicoosoft Video Converter, many other toolkits, both installable and well-based video editing programs that support video trimming. Check out the list below for the other best 4 MP4 video trimmers:
VirtualDub
Video Toolbox
Online Video Cutter
Cute Video Cutter
A brief about each toolkit is given below with the pros and cons.
1 - VirtualDub
This is one of the most popular video editors designed for Windows OS users to cut out those unwanted segments from video clips freely and quickly with premium quality. VirtualDub has an interactive user interface that lets you easily navigate your way around it. You could use it to merge multiple video files effortlessly. Also, the software lets you convert between media formats- you can use it to transform an MP4 file into AVI and several other formats. Although this software has got great features, it has its pitfalls which is the incapability to compress or recompress video/audio clips.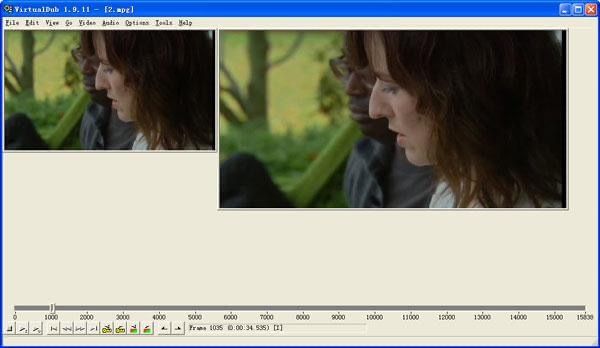 Pros:
VirtualDub has an intuitive user interface with a drag-&-drop feature enabled so you can easily import media files from your local drive
Convert from one video/audio format to another with zero quality loss
It's zero cost fee
Cons:
Although it has a simple interface, you need to practice as often as possible to understand how it does work
Results of all operations, whether trimming, converting, or merging, are given in the AVI format
2 - Video Toolbox
Another video editor that supports the trimming of MP4 video clips is Video Toolbox, a web-based program with multiple video editing features. The program lets you convert your video files from one format to another at a fair speed without diminishing the quality. Other features include but are not limited to the following; the addition of texts, effects, filters, and many others. You do not have to download or install the program on your system to use it. This is a wonderful attribute that lets you manage space on your device.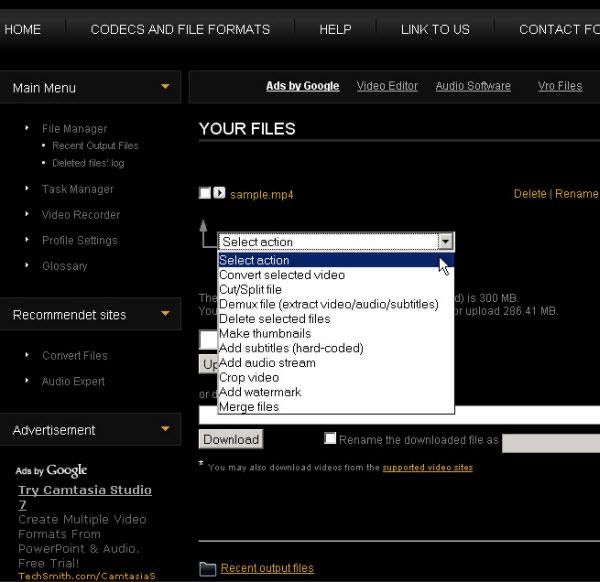 Pros:
Transform your media files from one format to another for free
Trim or cut your video clips to suit your desire
Video Toolbox lets you merge multiple files
Cons:
There is a limit to the size of files you upload on the program
It can't be used for Mac or Linux OS
Sharing video clips directly in social media platforms isn't possible
3 - Online Video Cutter
Online Video Cutter is an incredible MP4 video trimmer that doesn't require installation for usage. It allows you to trim your video clips into several pieces and also change the frame proportions. Also, you could use the program to rotate your clips to 90, 180, and 270 degrees without compromising the quality. You don't have to be a tech guru to use this program as the user interface is made simple and clear.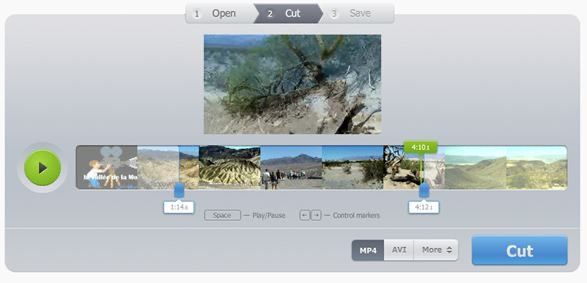 Pros:
Crops your video clip and also resize the frame proportion to fit your requirement
Edits file with of any size and media format
Uploaded files are deleted from the cloud a few hours after you've accomplished your aim on the site
Cons:
Support limited platforms (doesn't work on Linux OS)
Stable internet connection is the backbone for the high speed of operation- without the internet, it doesn't work
It's file format specific- aside from MP4, you can't use it to trim anyone other media file format
4 - Cute Video Cutter
Lastly, we have Cute Video Cutter - an excellent video editing software built for Windows OS to modify or make changes to already existing video clips. The toolkit trims large-size video files of any format such as MP4, 3GP, AVI, MOV, and many others. It's so easy to operate. Just import your desired video file, select the starting and ending points, and leave the rest to the software. Results will be generated a few seconds after you've input the command.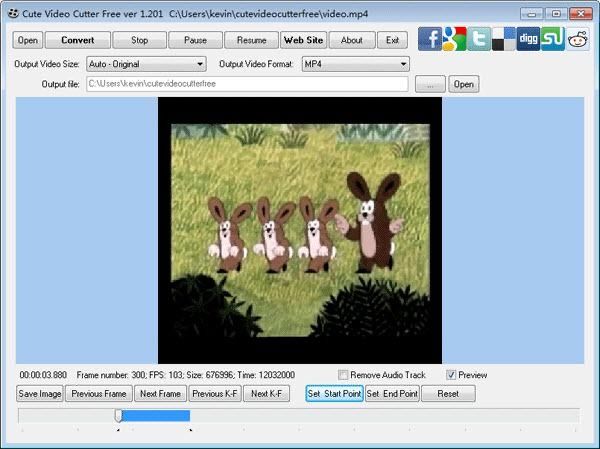 Pros:
Import video files of any format; AVI, WMV, MOV, MP4, and more
The mode of operation is smooth and that's because of the friendly user interface
Maintains the quality of edited files
Cons:
No way for you to edit audio files
There is a limitation of the size of files you upload on the system
Works only on Windows OS
Part 3. Comparison Table
| | Aicoosoft Video Converter | VirtualDub | VideoToolbox | OnlineVideo Cutter | Cute Video Cutter |
| --- | --- | --- | --- | --- | --- |
| Supported Devices | Windows and Mac OS | Windows OS | Windows OS | Windows and Mac OS | Windows OS |
| Merge Video | ✅ | ✅ | ✅ | ✅ | ✅ |
| Convert Video | ✅ | ✅ | ✅ | ✅ | ❌ |
| Support Trimming of MP4 | ✅ | ✅ | ✅ | ✅ | ✅ |
Conclusion
There is no alternative way to trim an MP4 video clip except with the aid of a video editing tool. While some are built specifically for this purpose, there are others like the Aicoosoft Video Converter with multifunctional capability (they convert, trim, crop, download, and compress media files).