Although M4A is a successor of mp3 format, however, it is not a widely used format. The format is not famous among people, as it does not support a variety of audio players. M4A format is mainly used by Apple iTunes for the downloaded music files. Since the format, M4A has incompatibility issues, people prefer to convert m4a to mp3.
People intend to convert m4a to mp3 because it a more widely used format. Above all, it is versatile and is supported by maximum audio players. You can convert m4a to mp3 via VLC, but in this article, we are going to discuss 3 most popular ways to perform the conversion.
What is M4A format?
Pros Of M4A:
The format is compressed with lossless quality and assures its users of small files that have extremely high quality.
The audio in M4A format can be used as an iPhone ringtone as long as the audio is renamed from M4A to M4R.
It can stream, several audios without payment and license limitations.
Its sound quality is better.
Cons Of M4A:
The format supports only a certain number of devices
It is not able to support video formats
Due to compatibility issues, users prefer to convert M4A to Mp3 format.
Part 1. How to Convert M4A to MP3 in iTunes?
You can convert M4A to Mp3 format using iTunes. Follow the steps given below to perform the conversion:
Step1
Open iTunes and add your M4A audio file to it.
Step2
Click on the File option.
Step3
Open the option Add folder to the library. Then select the folder that has your M4a file and after that hi the t Open button to add your M4A file to iTunes.
Step4
The next step is to change the preference. For this, you have to choose iTunes and then the Preferences option. From there click the Edit option and then hit Import Settings.
Step5
The Import Settings dialog box will appear and then click on the option of Import Using. From the dropbox select MP3 encoder. Then click on OK.
Step6
Start the conversion process. In the Library option on the left side of iTunes, highlight Music. Choose your album containing M4A songs that you want to convert into mp3. Select the M4A songs and then click on the Advanced menu. From that menu, choose Create Mp3 version in order to save the mp3 file in the iTunes folder.
Pros of using iTunes:
It is the best method to convert M4A to MP3.
You do not need to install any other program on your computer.
It is a very easy operation.
Cons of using iTunes:
It is a slow process of conversion
Converting audio files to mp3 using iTunes lead to loss of audio quality.
Part 2. How to Convert M4A to MP3 free and online
Wondering how to convert m4a to mp3 without iTunes? Another online procedure that you can use easily to convert M4A to Mp3 is Zamzar. It is a very efficient method to perform file conversions due to the following reasons:
Simple to use: The tool is very simple to use, it's easy to use documentation, and sample code will let you perform your M4A to MP3 conversions easily.
Convenient: Zamzar is extremely convenient to use, as there is no need to download any separate software. You just have to click on your M4A file and the format mp3 in which you want it to convert.
Speed:Another plus point of this tool is its speed. It can perform your m4a to mp3 conversions in less than 10 minutes.
Multiple formats:Another amazing feature of Zamzar is that it supports maximum file formats that are 1200 + formats. It means it can perform multiple file conversions.
Support and Experience:Online users are using Zamzar since 2006, which makes it a trusted online tool. In addition, if you face any problem, you can email them and their tech team will come to your rescue.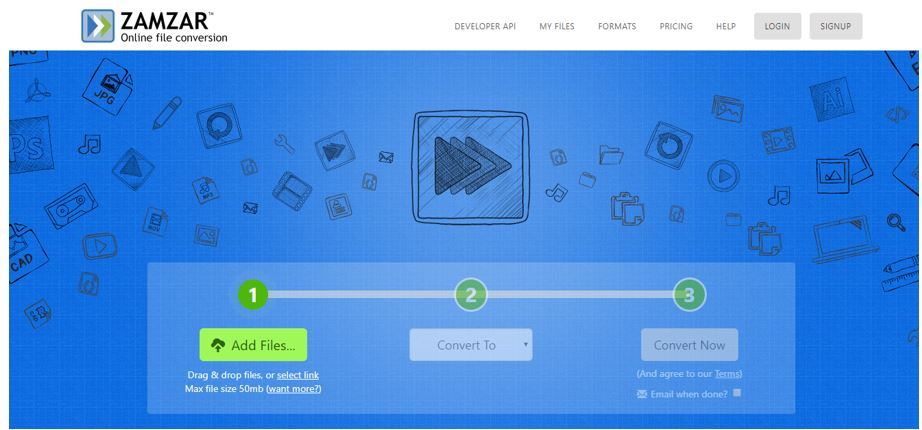 How to convert M4A to MP3 using Zamzar?
The process of conversion is very simple. Just follow the steps given below:
Step1
Go to the URL https://www.zamzar.com/convert/m4a-to-mp3/
Step2
The next step is to choose the M4A file that you wish to convert into mp3.
Step3
Select the MP3 format.
Step4
Click on the convert button to perform the conversion.
Part 3. The Best way to convert M4A to MP3 without iTunes
Looking for answers on how to convert m4a to mp3 on windows? If you are facing any problem using iTunes, as the process of conversion is very slow, then Aicoosoft Video Converter can solve all your problems on your Windows device. Aicoosoft Video Converter is a powerful software to perform m4a to mp3 conversions as it uses AI technology to perform the conversions. This technology lets the software maintain a better balance between the conversion speed and the output quality of the audio. Some main features of the software are:
Fast Conversions: The conversion speed of Aicoosoft is lightning fast. It can perform m4a to mp3 conversion in seconds as compared to iTunes or any other traditional software.
Video to mp3 conversion: Using Aicoosoft video downloader, you can download videos to mp3 in one click and it automatically converts it into high quality mp3. Isn't it simply amazing?
Supports multiple formats: Another amazing feature of Aicoosoft is that it can convert audio and video files into more than 1000 audio and video formats without losing quality.
High quality user experience: The interface of Aiccosoft is very easy to use and even a non-professional can perform the conversions easily.
All in one converter: Besides all the above qualities, Aicoosoft is an all in one converter. Besides converting videos, it can compress them, download them and edit them. Using Aicoosoft, you can also record audio and videos. It is a professional video compressor too.
How to use Aicoosoft to convert m4a to mp3 on mac and windows
Step1
Go to URL https://www.aicoosoft.com/video-converter.html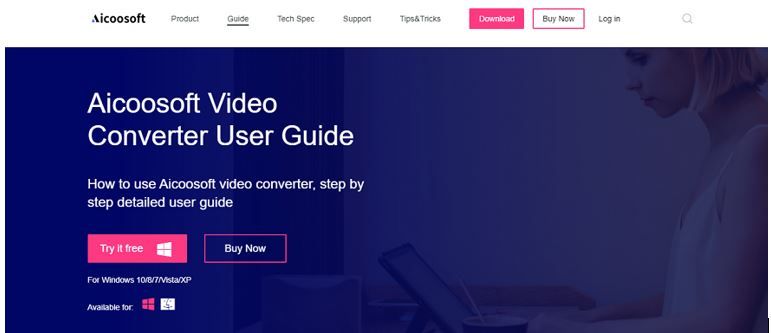 Step2
Aicoosoft software is available for both Windows and Mac operating system so you need to download the correct version on your device.
Step3
Press on the install button to install the setup of Aicoosoft video converter on your device. Choose the language you prefer.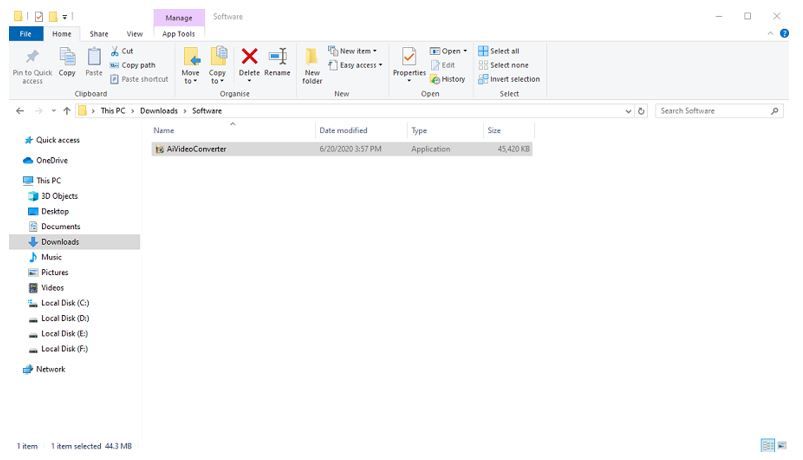 Step4
When the installation gets finished, click on the finish button.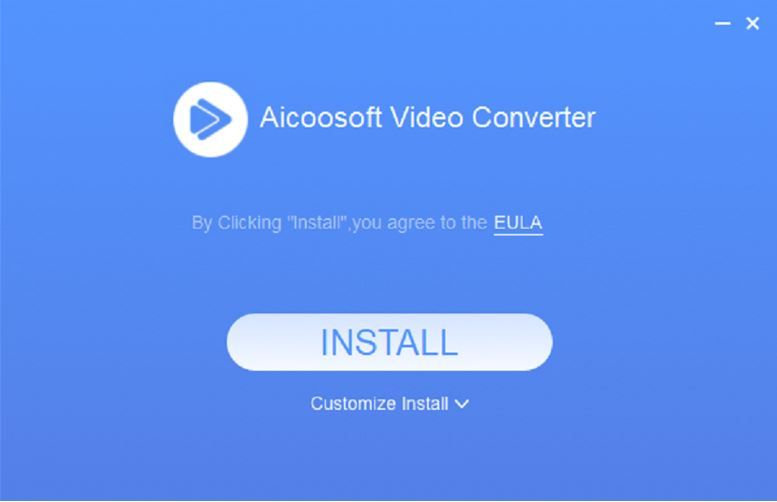 Step5
To check the latest version of the converter click on the settings tab. If there is a recent update, you can click on the update button to update the video converter.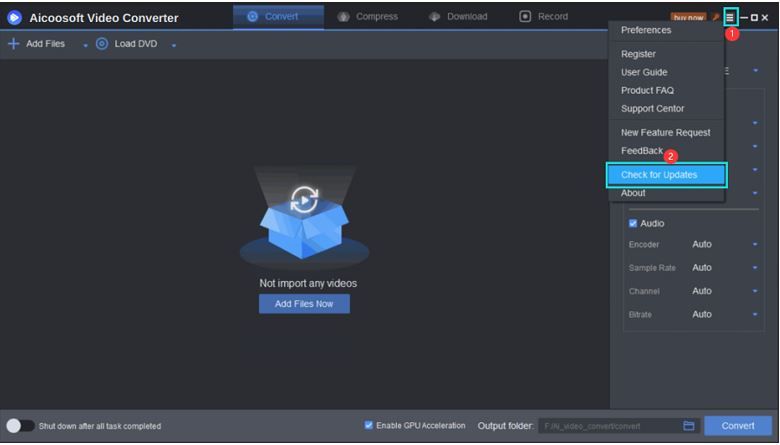 Step6
The last step is the process of conversion. Here you can now convert your M4A file into mp3 format. Add the M4A file you want to convert and then select the mp3 format. After that click on the convert, button and your conversion will be done in seconds. As simple as that.