As you know, nowadays, MP4 is the most popular video format and used widely. But there is still some situations that you need to convert MP4 to other video/audio format for purpose. For example, you want to burn your MP4 videos to a DVD or other storage mediums, you will fail to save MP4 on it directly. You need to convert MP4 videos to the video format that DVD burner can support. DVD burner only supports to burn MPEG-2 videos.
Firstly, let us introduce MPEG format. MPEG and MP4 are different video format. MPEG stands for "Moving Pictures Experts Group" and refers to the family of digital video compression standards and file formats created by the ISO Group. It now generally represents MPEG-1 and MPEG-2 formats. MP4 uses MPEG-4 compression, which is also a standard developed by the Moving Pictures Experts Group.
There are many video converters that can convert MP4 to MPEG on the internet. How to choose? This article will introduce top 4 best converters that can help you to convert MP4 to MPEG easily. MPEG-1, or MPEG-2 is up to you.
Part 1. Best effective MP4 to MPEG-1/MPEG-2 converter for Mac/Win
As for MP4 to MPEG converter for Mac and Windows, we strongly recommend Aicoosoft Video Converter. It is really the best MP4 to MPEG video converter that can work efficiently. It supports to convert MP4 to MPEG format, and vice versa, in only 3 steps. Furthermore, it supports more than 1000 format and convert a video/audio format to another one very fast. Aicoosoft Video Converter also has many additional functions related to video/audio, such as editing, cropping, compressing, renaming, which will make video conversion better.
Now, look at the key features of Aicoosoft Video Converter:
Fast Conversion: With the advanced GPU acceleration technology, the software lets you convert MP4 to MPEG format in the lightning speed. You can convert it 30X faster.
Supports multiple formats: Another amazing feature of Aicoosoft is that it can convert audio and video files into more than 1000 audio and video formats without losing quality.
High quality user experience: The interface of Aiccosoft is very easy to use and even a non-professional can perform the conversions easily.
All-in-one converter: Aicoosoft is an all-in-one converter. Besides converting videos, it can compress them, download them and edit them. Using Aicoosoft, you can also record audio and videos. It is a professional video compressor too.
How to convert MP4 to MPEG step by step
After downloading and installing Aicoosoft on Mac or Windows, you can start the conversion process. The tutorial below shows the conversion process on Windows, but you can also follow it on Mac.
Step1

Launch and add MP4 files

Firstly, launch Aicoosoft Video Converter and then click "Add Files" menu to import MP4 files. You can add not only video files but also video folder here. The software supports batch conversion.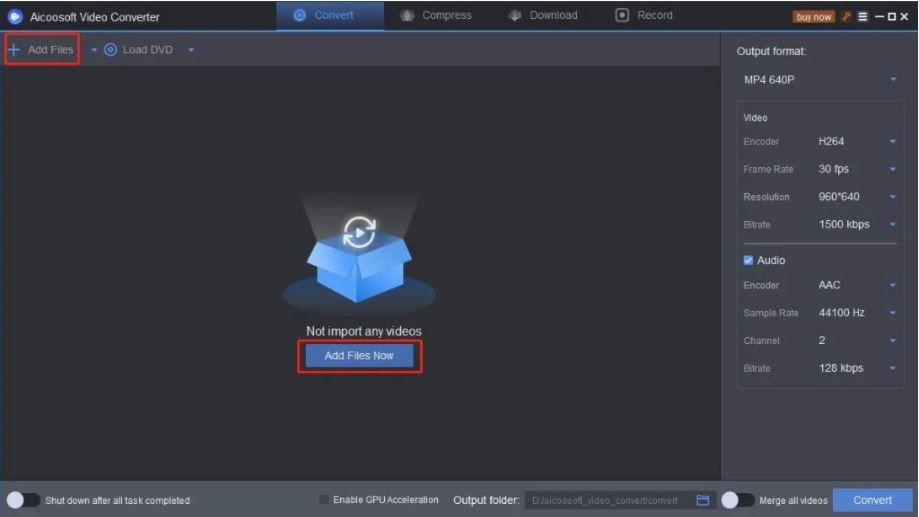 Step2Select MPEG-1/MPEG-2 as Output format
Tap the drop-down on the right of Output format, and on the Video tab select MPEG as the output format. Then you can choose MPEG-1 or MPEG-2 format and the solution. High or low quality is depending on your requirement.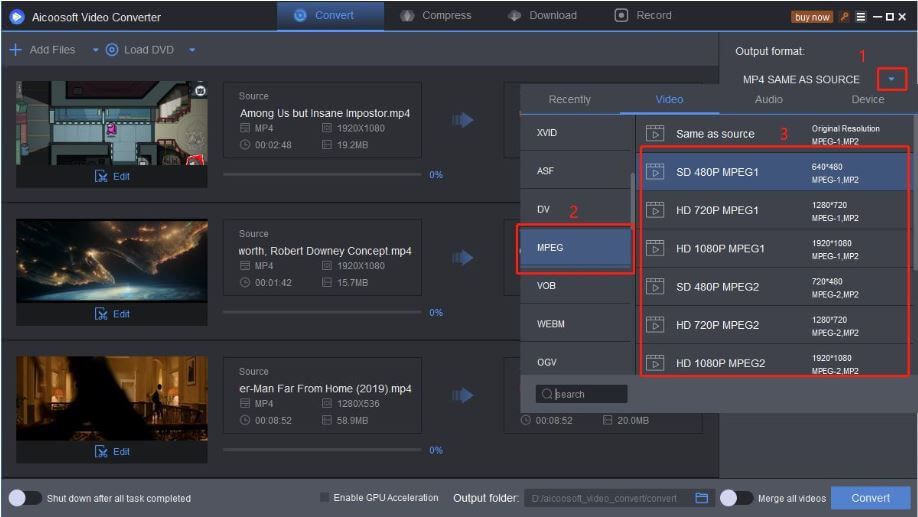 Step3

Convert MP4 to MPEG

Finally, you can click "Convert" button to start the conversion process. The selected MP4 files will be converted to MPEG format in a few seconds.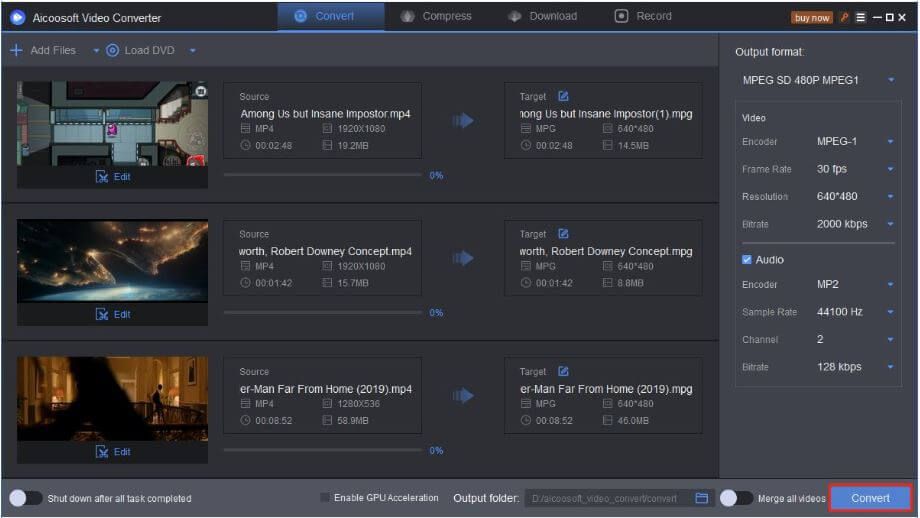 Notes: There are many additional functions in Aicoosoft Video Converter. If you want to edit, crop, rotate and even add watermark, you can click Edit icon on the video. These functions will make your MPEG videos differently from the original MP4 video.
Part 2. Top 3 best free MP4 to MPEG converters online
1. ConvertFiles
URL http://www.convertfiles.com/
ConvertFiles is one of the best MP4 to MPEG online conversion site. You can convert the local file with a format you need. You can also find the popular video formats here like MP4, MOV, MKV, WMV.
Step 1: Open the site from your browser, and you'll come to the page below.
Step 2: Click the Browse button to add a MP4 file from your computer. Then select MPEG from its Output format list.
Step 3: Click on the Convert button to start converting MP4 files to MPEG format online.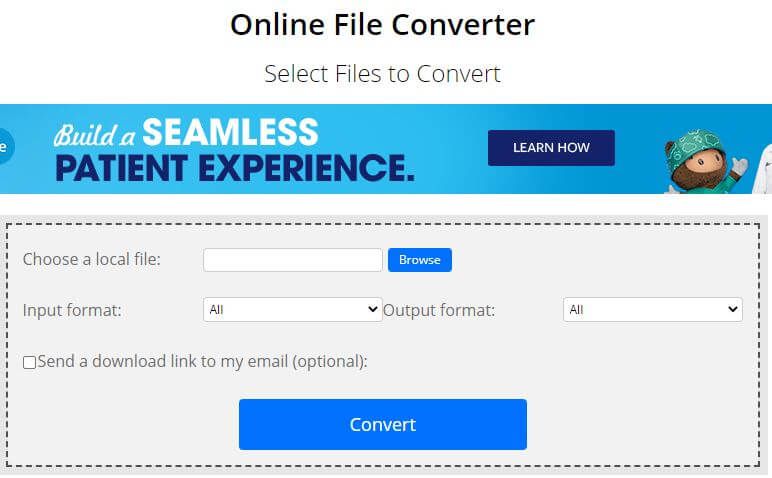 2. AnyConv
To convert MP4 to MPEG, there is another online converter available and it is AnyConv. It is a 100% free online converter tool. It is the simplest way to convert MP4 to MPEG. Not need to download and install on your computer, the converting process is online.
Step 1: Click CHOOSE FILE to upload the MP4 files you want to convert. The MP4 files can be up to 50 MB.
Step 2: Choose the file format you want to convert to. Here you need to choose MPEG file.
Step 3: Click Convert to continue.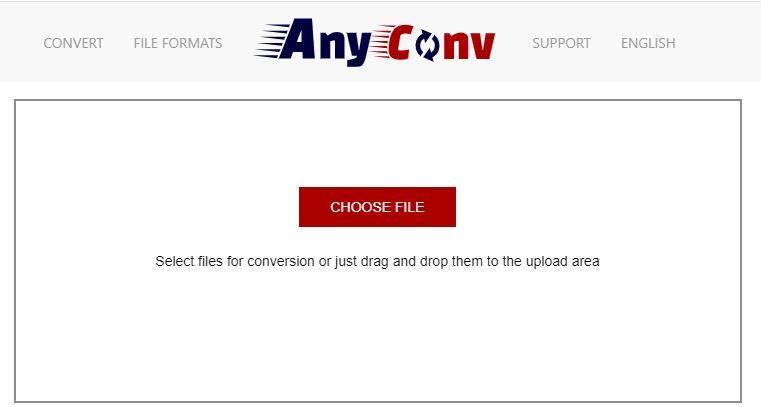 3. Converio
URL https://convertio.co/en/mp4-mpeg/
Convertio is the third online MP4 to MPEG conversion site that we recommend here. You can add videos from your computer, phones, and other devices. The conversion speed is up to your network connection, like all online sites. It is free to use. so if you want to find an online free solution, it is a good choice.
Step 1: Launch the Convertio site, you'll come to the default interface.
Step 2: Click on the Red button to add an MP4 file you want to convert. Then select MPEG as your output format from its drop-down list.
Step 3: You can also change the output size as you need, and then click on the Convert button to start online MP4 to MPEG conversion.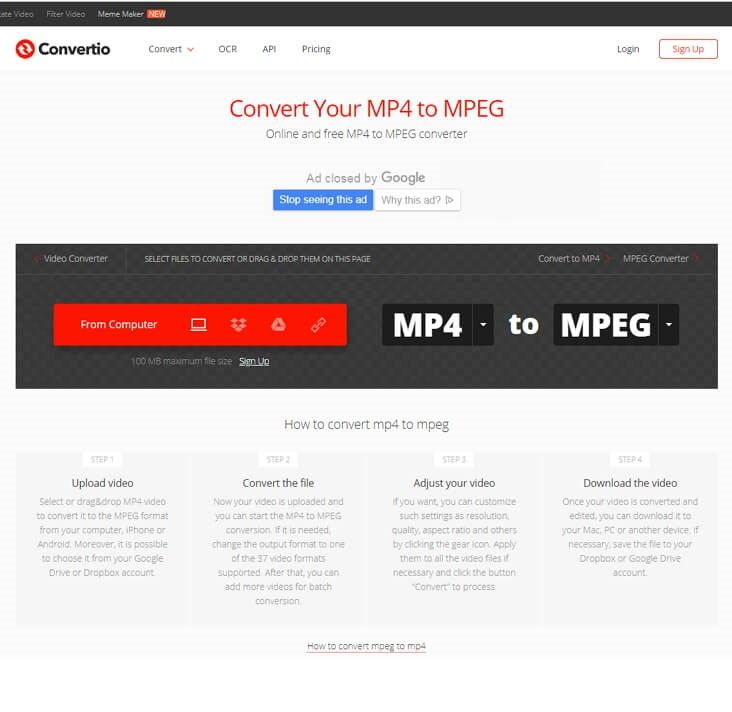 Part 3. FAQs
1. Does MPEG4 mean MP4?
MP4, which is technically MPEG4 Part 14, is a digital multimedia container format that is used for storing videos, audio, still images, as well as subtitles. With . mp4 as the filename extension, the format allows streaming over the internet, and it is the standard specified as a part of MPEG4.
2. What the difference between MP4 and MPEG?
MP4 is a standard developed by the Moving Picture Experts Group (MPEG); commonly used for sharing video files on the Internet.The MPEG-4 video is compressed with MPEG-4 video encoding. Audio is compressed using AAC compression.
MPEG is the popular video format standardized by the Moving Picture Experts Group (MPEG), compressed using MPEG-1 or MPEG-2 compression and often used for creating movies that are distributed over the Internet.
MP4's biggest difference from the other MPEG formats is its ability to store subtitles, still images and other data along with digital video and audio. MPEG-1 is used with video compact discs (VCDs) while the higher-quality MPEG-2 is used for DVDs.
Conclusion
In this article, we introduced 4 MP4 to MPEG converters. Among them, three are online free converters. They can help you convert MP4 to MPEG without downloading and installing software on your Mac or Windows, but all of them have no additional functions. Furthermore, you cannot use them offline. If you convert videos frequently, we strongly suggest you choose the professional Aicoosoft Video Converter which is really the best MP4 to MPEG converter for Mac and Windows.