Do you know that you could easily convert your clip files from one format to another freely and quickly on your PC without stepping out of your comfort zone? If your answer is 'NO', you ain't alone in this.
Whether you are downloading a video clip or recording it, the sole purpose is to view its content. But at times you might not be able to do this and that's because of the incompatibility of the device you own or want to use to view the content. So how do you go about this? Well, there is nothing much, a video editing toolkit is what you need and you are good to go. This write-up is structured to introduce you to some professional video editing tools and the stepwise guide for each.
Part 1. Recommended Clip Converter MP4- Aicoosoft Video Converter
With Aicoosoft Video Converter, video conversion could be accomplished within the twinkle of an eye. This professional video editor allows you to switch between media formats freely and quickly with zero quality loss. You don't have to be a tech guru to operate it as the software uses AI to process all commands input by an end-user. The toolkit allows you the opportunity to compress, edit and download video/audio clips at a speed of 30X; the highest you would ever witness. Isn't that amazing? Well, that's not all. Aicoosoft Video Converter could also be used to trim clips. Another fascinating feature of the software is that it's an offline tool- after installation, you don't need an internet connection to use it. There are over 1,000 media formats you can convert your clips to when you use Aicoosoft Video Converter.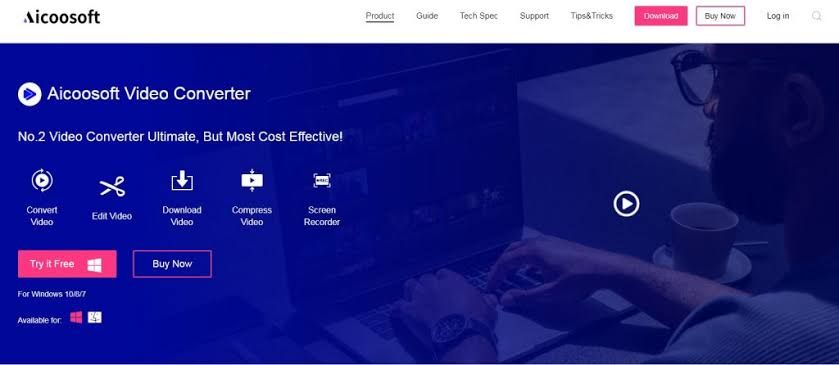 Key Features
Upload your desired media file using the drag-&-drop feature on the user interface
Convert, edit and download clip files from over 1000 video sharing platforms for free
Compress your HD files without losing quality 30X faster
Aicoosoft Video Converter is compatible with both Windows and Mac OS
Both amateurs and experts find it easy to use because of it's a simple user interface
It has a multicore processor and GPU accelerator integrated into it
How to use Aicoosoft Video Converter to convert clip to MP4
Step1

Launch Aicoosoft Video Converter

Tap on the software icon from your PC home screen to run it for video conversion.
Step2

Add the Clip file

Now, import the clip file you want to convert to MP4 by selecting 'Add Files'. You will be directed to your local drive where all media files are saved. Better yet, you could use the drag-&-drop feature.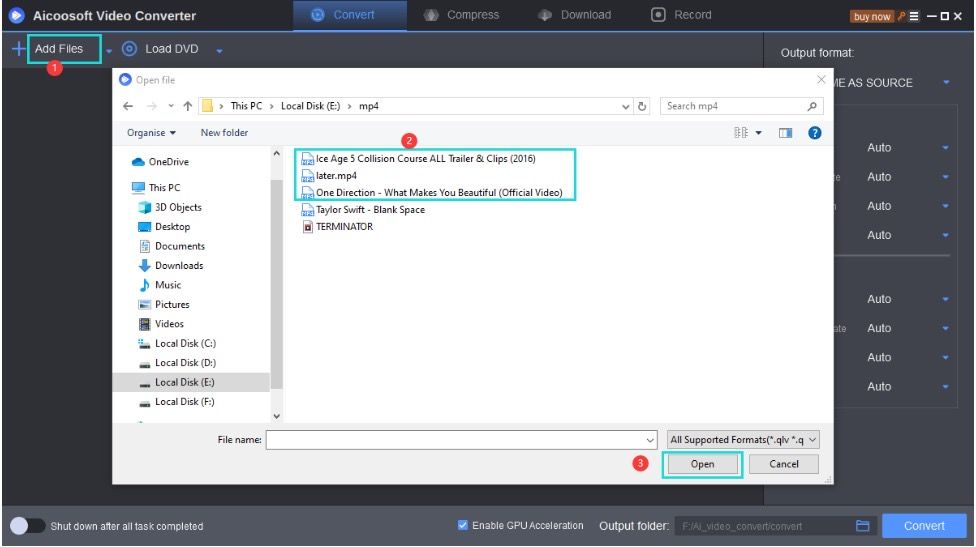 Step3

Select your Target Format

Choose your preferred output format from the list supported by Aicoosoft Video Converter. For this article, we implore you to select MP4.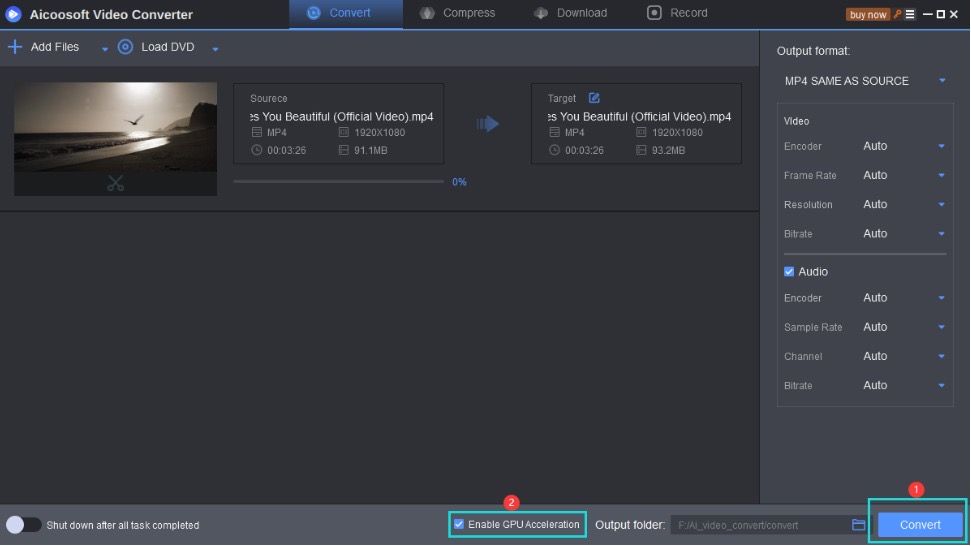 Step4

Find and open the converted file

Next, tap on the 'Convert' button to switch the file format to MP4. Once the conversion is over, click on the file to preview, then export it to your hard drive by hitting the 'Download' button at the bottom right corner of your screen.
Part 2. Best Online Clip Converter MP4
There are other clip converters with mind-blowing features that support the conversion of a media file to MP4. Eager to know these toolkits? Find below these 3 wonderful online clip converters:
Freemake Video Converter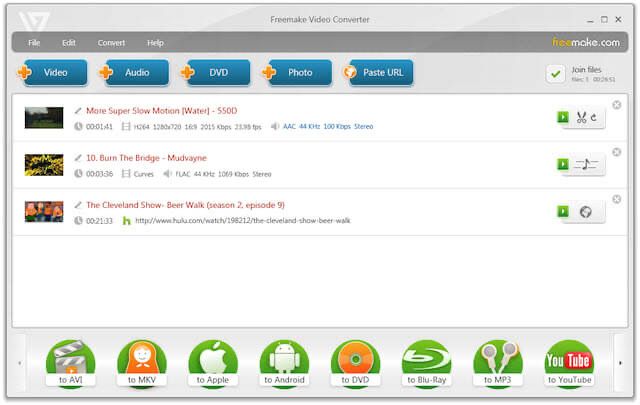 Freemake Video Converter is an excellent MP4 clip converter developed for both Windows and Mac OS users to switch between media file formats. It's designed with loads of aesthetic features such as file conversion, clip recording, and many more. The toolkit is web-based which means it doesn't require installation for usage. Also, it's free to use. Just get on the site, add your clip, select your target output format, hit the convert button and then wait for the program to use AI to process and generate results.
Pros:
Converts to and from MP4 freely
It doesn't consume space; since you do not need to download and install it
Cons:
You are not allowed to upload media files with a file size exceeding 50MB
Results of all commands entered are processed slowly due to poor internet connection
Online Video Converter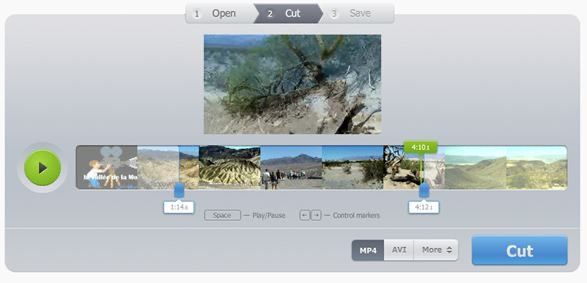 Ever heard of Online Video Converter? It's another AI-based clip converter that supports the conversion of media files of a specific format to MP4. Aside from media files (video and audio), you could also use it to transform other source formats such as PDF to Word, JPG to PDF, and many more. Although the toolkit has lots of aesthetic features, it's not without its restraints. Its speed of operation is low compared to Aicoosoft Video Converter. Also, there is a limitation to the number of files you can upload using a specific gadget.
Pros:
Converts to and from MP4 freely
It doesn't consume space; since you do not need to download and install it
Cons:
You are not allowed to upload media files with a file size exceeding 50MB
Results of all commands entered are processed slowly due to poor internet connection
ClipConverter.cc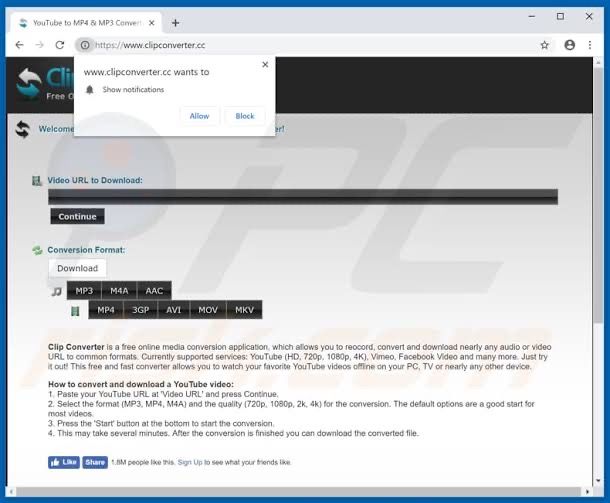 ClipConverter.cc is a browser-based video editing toolkit with features such as the conversion of clips to MP4, editing of video/audios, and more. The web interface is made simple and clear. To execute any task like video conversion, all you need to do is to paste the video URL link, select your desired output format (which is MP4 in this case), and then hit convert.
Pros:
Allows you to convert clip files to over 30 media formats
Compatible with systems such as Mac, Linux, and Windows OS
Cons:
It reduces the quality of edited files
Just a few file formats such as MP4, MP3 are supported by the program
Conclusion
With the advent of video converting software and programs, clips with formats that aren't compatible with your device can now be converted with ease. These toolkits are simple to use and require just a few taps from you to generate results. We do know that they ain't of similar features. So if you ask for our opinion of the best video converter amongst the four provided above, we would recommend the Aicoosoft Video Converter. It has all the features needed by end-users.