With time new online streaming sites have been developed, and the video content has increased since. You always have to visit online streaming sites to watch movies, series and shows. But even if you want to watch them several times, you find yourself going back to the same online site. But URL to MP4 Online Converters is a solution to this problem. If an URL link is to be converted into an MP4 file format, then you can store that particular file in your desktop. Hence this solves the problem of revisiting the online sites again and again.
Part 1. Best URL to MP4 converter for Windows/Mac
Aicoosoft Video Converter is an Al technology-based Video Converter that has more features than just converting files. It comes along with a bunch of other quality tools that can convert, edit, download and compress videos. It also has a screen recorder. Some of its tools are 30X video conversion speed, professional video compressor and in-built video and audio downloader. It also comes with security protection and 24/7 customer service. All these features and tools have satisfied more than 10,000 customers worldwide.
Key Features
It enables you to convert your files very easily from one format to another with just few clicks. It supports more than 1000 audio video formats.
If you are facing the space issue on your phone or computer then this software can help you to compress the video size without losing the originality.
It supports over 10000 video sharing websites to download the videos with ease and save them offline to watch later.
The video editor of the software allows you to trim, crop, merge, add effects and filters to your videos.
Directly convert your DVD disks in your needed formats with just few clicks of your mouse.
How to convert URL to MP4 with Aicoosoft Video Converter
Step1
Open the Aicoosoft Video Converter and go to the download tab. Turn on "Download then Convert" option at the upper right corner and then select the MP4 format in which you want to download your video from URL.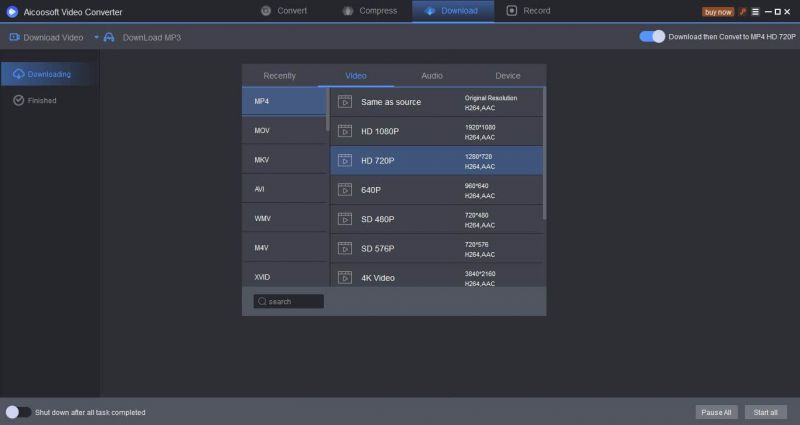 Step2
Visit the online website and copy the URL Link of the particular video you want to download.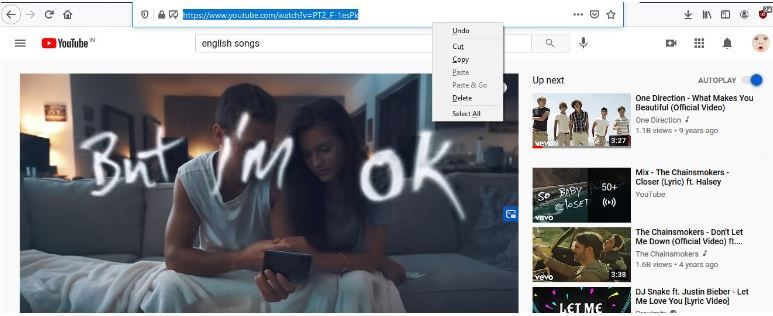 Step3
Now go back to the software interface and paste it in the URL option and start the process of downloading the file to your device. When you paste the video URL the software will automatically analyse the video and start downloading. After downloading it will automatically convert the video and save on your device. Once everything is done you just need to click on the "Open Folder" button in next to the added video then you will be able to view your files offline.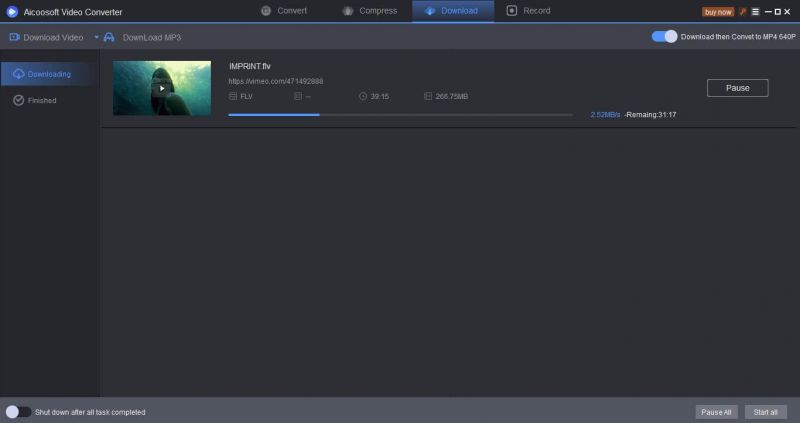 Part 2. Top 5 free URL to MP4 converter online
1 - Online-Convert
URL https://www.online-convert.com/
This is a unique free online converter that allows the conversion of URL to MP4 free. This is more suited than other free converts as it provides an easy interface. Online-Convert can be accessed through any browser, and you don't need downloading any software. It can also offer a fast output without hampering the quality of the file. Moreover, you can also add files to the software from Google Drive and Dropbox.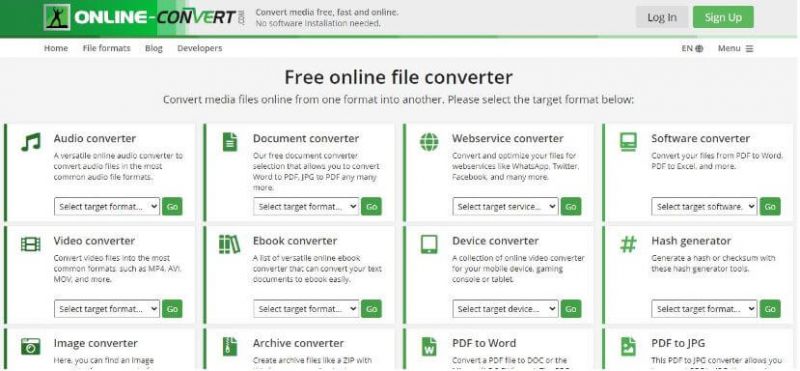 2 - Online Audio Converter
URL https://online-audio-converter.com/
This particular online converter offers the user with a wide range OF options; it can covert your desired URL file to many formats including MP4. Further, it can convert files from sites like YouTube, Vimeo and Dailymotion; hence, it has a lot of range and due coverage. Moreover, according to their requirement, the user can also locate offline files for conversion to other formats. Adding to that, this converter supports all modern browsers. Lastly, this converter can also be termed as user friendly as it is easily accessible from a mobile on all available operating systems.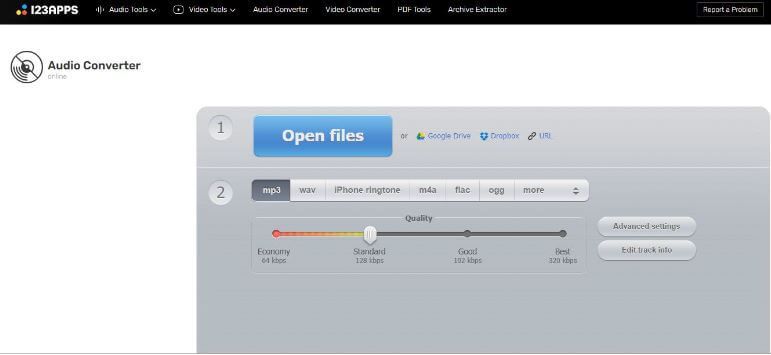 3 - Clip Converter
URL https://www.clipconverter.cc/2/
This converter is one of the most popular converters out there as it allows users to convert and download the desired video, URL and audio files. It is entirely free, and on top of that, it supports conversion from most famous sites like YouTube and Facebook. This converter is popular because it is easy to use and is generally consistent and efficient in its functioning. In today's world, a user usually opts for a high definition format for watching a video. This converter can provide just that, as it can download files in most high-end video formats like 4K.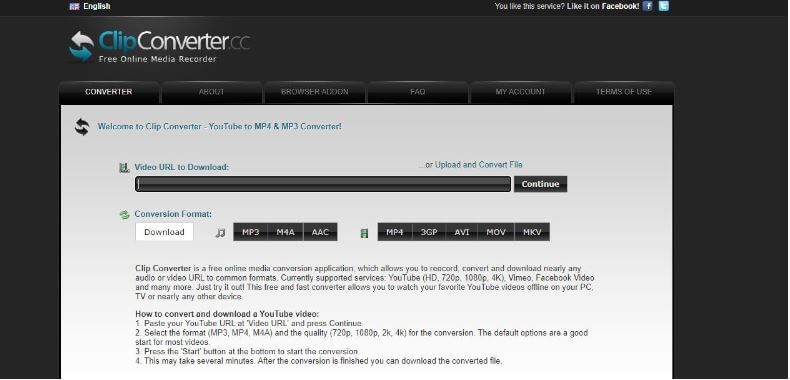 4 - Covert Files
URL https://www.convertfiles.com/
This converter provides the user with a friendly interface, which they can use to convert video URL to MP4 format at decent speeds. Moreover, local files can also be inserted into the website for conversion. This converter supports conversion up to 250 MB, which should be sufficient for most users. Moreover, it supports all the major sites like Dailymotion, Vimeo and YouTube. Lastly, the website is entirely free and does not require registration. Thus, a user would not have to go through any hassle for using it.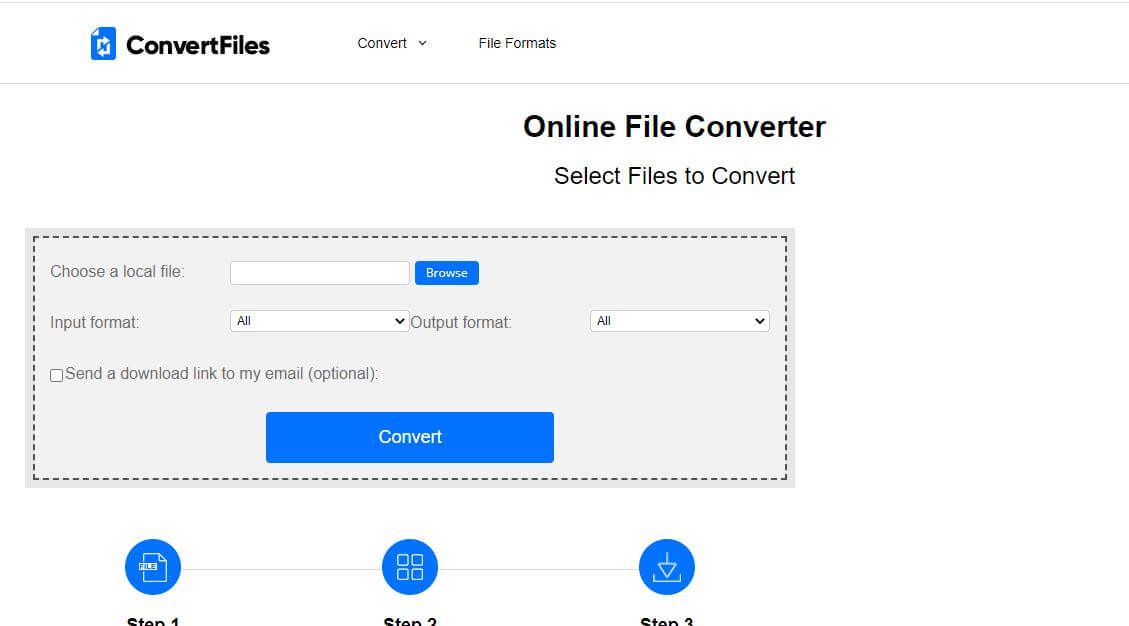 5 - Download Video
URL https://www.download-video.com/
Download Video is an online video downloading website which allows you to download videos from the online websites. This website supports Facebook, dailymotion, Twiiter and many other sites to download the videos. The website is totally free of cost available and you don't need to spend anything for downloading the videos from YouTube or other sites.

Part 3. Comparison of desktop way and online way
Firstly, sometimes a user may be in a hurry to convert Facebook URL to MP4, in this situation of urgency, the user might not be able to connect to the internet for using an online converter. Thus a desktop version which performs the same function would be more suitable.
Secondly, while travelling from one place to another, a user might face connectivity issues. Because of this issue, he or she might not be able to connect to the internet. Thus in such a case, desktop version would be much more efficient to convert URL to MP4 free.
Thirdly, the performance of a desktop version would always be consistent. On the other hand, the performance or the rate of conversion in the online converter would be dependent upon the network speed, which keeps on changing.
Fourthly, Desktop version would have a user-friendly interface which would help the user in navigating through the software at ease. The online converter, in most cases, does not have a user-friendly interface.
Lastly, time is always a big factor to be considered while converting any URL to MP4 files; the desktop version is offline and easily accessible; thus, it would help the user in saving time. Online converters are required to first located to be used. Further, their user interface is usually not easy to use. Thus a lot of time just is wasted, and a user would like to avoid such wastage of his time, hence, in such a case desktop version would be more suitable.
To sum up, desktop way and online way, both have their respective advantages and disadvantages. But suppose we carefully weigh the pros and cons of both the ways. In that case, it is quite apparent that an offline way of conversion is much more efficient and consistent as it is. Firstly, much more hassle-free, secondly, it helps in saving time and thirdly it requires no internet connection, which makes it much more convenient to use.
Conclusion
After discussing both desktop ways and online ways, it has been quite clear that having proclaimed converter software can be of multiple uses. Moreover, Aicoosoft Video Converter is the 2nd best Converter currently because of its features and advantages and even provides security from malwares and viruses. Investing in this particular software can help you save your time, efforts and still create new, compressed videos.