YouTube, as we know, is a social platform that shares audios and videos over the entire world. It supports various formats, including MP4 and AAC audio codec. YouTube to Mp4 conversion is often required when a user wants to save a particular video file in their system. It could be a popular song of Queens, an interactive video regarding pets, or a new artist's album and all sorts of content that is your favourite. These videos, although, cannot be automatically converted to an MP4 file format. For this purpose, we need converters and editing tools.
What is the YouTube video?
YouTube is a social platform used for sharing videos across the globe. Most of the society under the light of media is similar to this platform and its facilities. Users can watch, share the video among other social media, comment on their suggestions. If they are too inspired, they can even open their channel on YouTube and upload their creative content. It provides the feature of creating a playlist and even organizing group videos. As it allows for free service to an extent, everyone is hooked up to this site. YouTube positively influences the youth as they follow various Influencers and Models and their channels over YouTube. It not only has videos for entertainment purposes but also educative and learning goals.
Part 1. Best YouTube MP4 downloader - Aicoosoft Video Converter
Aicoosoft Video Converter is based on Al Technology and is relatively modern compared to other primitive converters. This is not just a high-quality video converter but also helps the user edit videos and download video YouTube MP4 through more than 1000 online streaming sites.
It also compresses the video into a shorter file and is even provided with a screen recorder. It is compatible with various devices like smartphones, action cam, drone, camera, camcorder monitor unit, laptop & tablet. Moreover, the converter is based on a lossless conversion technology and GPU Acceleration, which gives this software its lightning speed and a multi-core processor optimization tool, which is also concerned with its speed.
Key Features of Aicoosoft Video Converter
It allows conversions of video and audio files to over 1000 formats with ease.
The compression feature determines its quality to shore the file's size to occupy minimum space in storage.
Another useful feature of this software is its capability to download video YouTube mp4 240p unlimited and audio files from more than 1000 online streaming sites.
It is capable in editing of your videos and you can add effects and filters to your videos.
Supports recording the online video or system screen as well.
How to download and convert YouTube video to MP4 with Aicoosoft Video Converter
Step1

Select MP4 as output format

Install and open Aicoosoft Video Converter to proceed with the conversion and run it. . Firstly, you need to click the "Download" tab of software then hit the "Download then Convert" option at the upper right corner. Now select the MP4 format using the Video tab of program.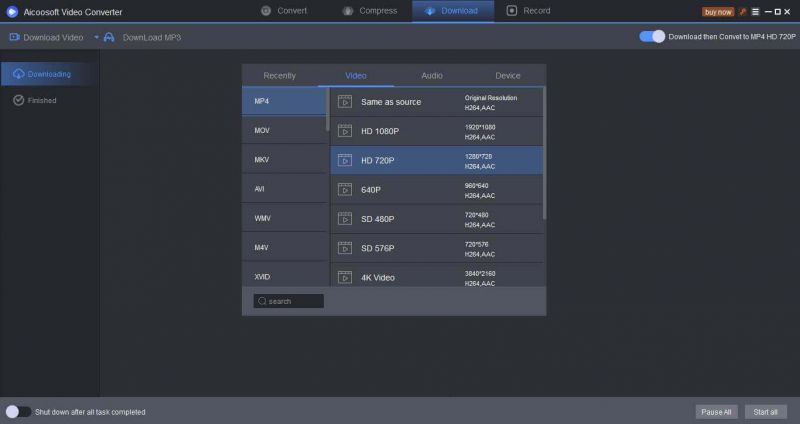 Step2

Copy the link of YouTube video

Now go on the YouTube website and then copy the video URL which you want to convert to the MP4 format.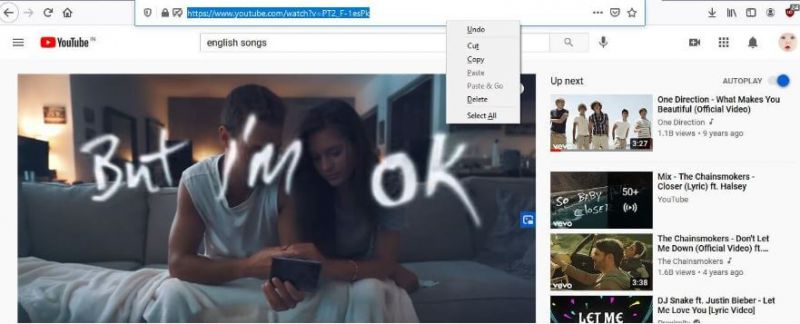 Step3

Start downloading and converting

Now go back the software and then click on the Add URL button at the main interface and then then program will automatically start analyzing the YouTube URL and start downloading it. After downloading the video Aicoosoft Video Converter will automatically convert the file in MP4 format. That's it.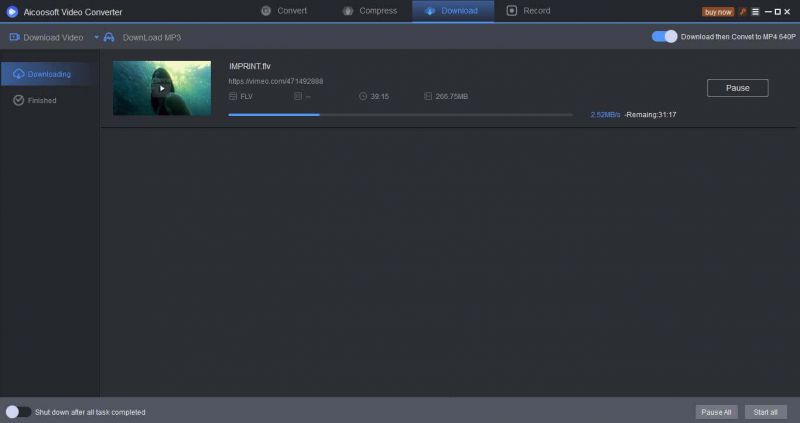 Part 2. 5 best free YouTube to mp4 converters online
Many converters offer free conversion, especially when a YouTube video is converted to an MP4 file format. Some of the free video converters over the web are suggested down below.
1 - Convert2mp3
URL https://www.convert-to-mp3.com/
This audio converter comes along with video conversion feature as well. Although it is packed with utilities and it still manages a smooth interface. It is compatible with almost all popular website to convert the files such as Vimeo, VK, YouTube, DailyMotion, and Facebook around 24 online website. You can paste the video's URL or search the YouTube videos using keywords and convert those videos directly in the MP4 or other needed formats.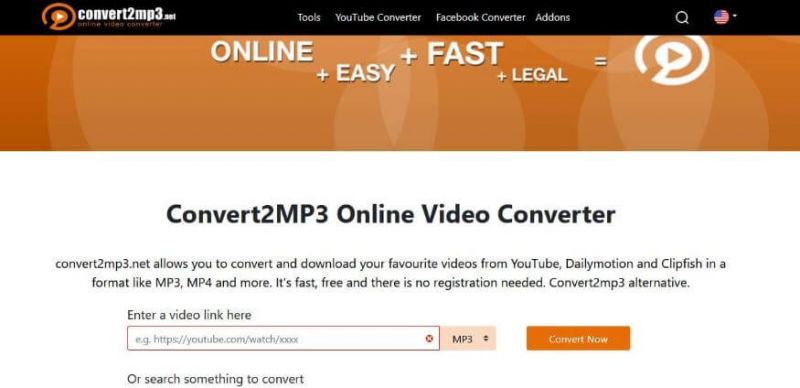 2 - aTube Catcher
It is one of the oldest YouTube to MP4 video downloader and converter. Still, it is famous for its simple process and efficient means to convert YouTube videos into MP4 format in the storage. Moreover, it converts videos within a short period. It provides security from malwares and is compatible with formats other than MP4 as well.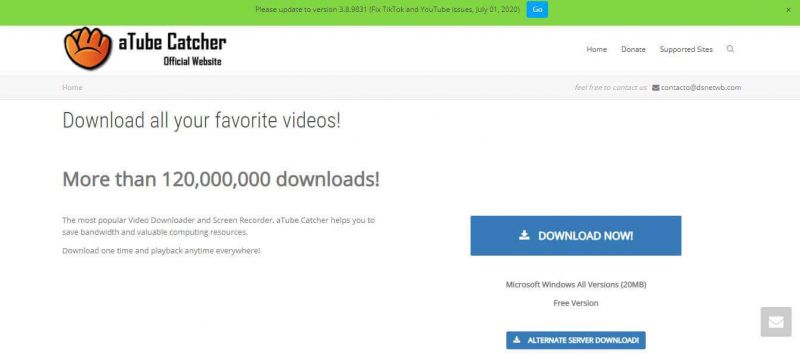 3 - onlinevideoconverter.party
URL https://onlinevideoconverter.party/
It is one of the professional, free video converters that are ad-free. It offers a flexible online web application that helps in converting video clips with easy and minimum hassle. Besides being a URL converter it also allows you to directly search the videos of YouTube using keywords and download them in the MP4 format on your computer.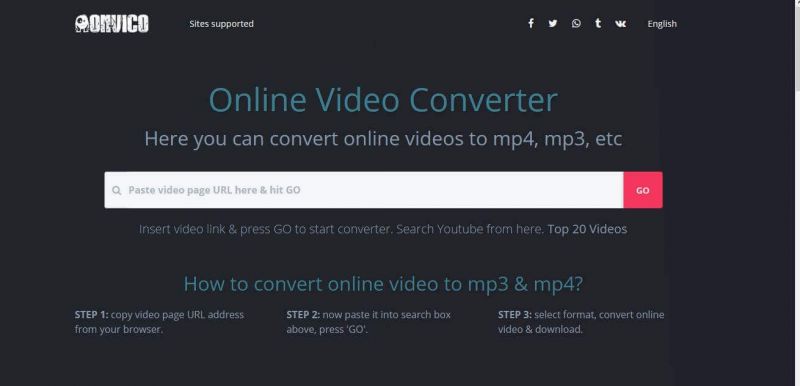 4- Online Audio Converter
URL https://online-audio-converter.com/
This download video YouTube MP4 converter is able to download your favorite YouTube videos in MP4 format with just few clicks. However, it is a bit slow during the process of conversion but has some unusual features. Further, it has options to upload your files for conversion from Google Drive, DropBox etc. You can also use this software to convert YouTube videos directly in the iPhone compatible formats.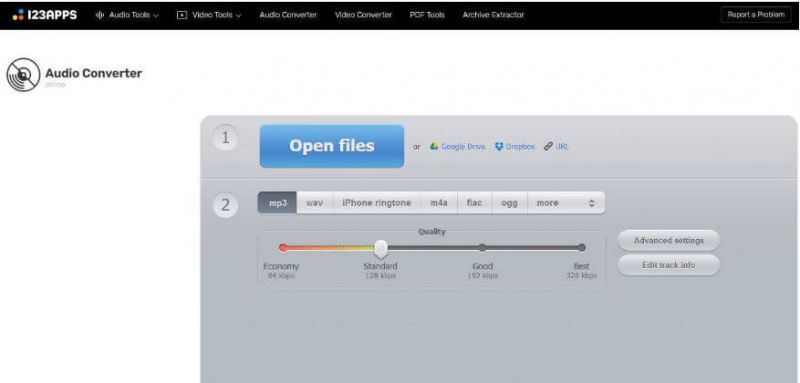 5 - OnlineVideoConverter.vip
URL https://www.onlinevideoconverter.vip/
Online Video converter, as the name suggests, it is free and can be used online only. One does not need to register their number or email as there is no need to install the software. Just because it provides online service does not mean it compromises with time. On the contrary, it gives high-speed conversion. Lastly, it's a programming language that is compatible with most modern browsers and allows a range of online video portals.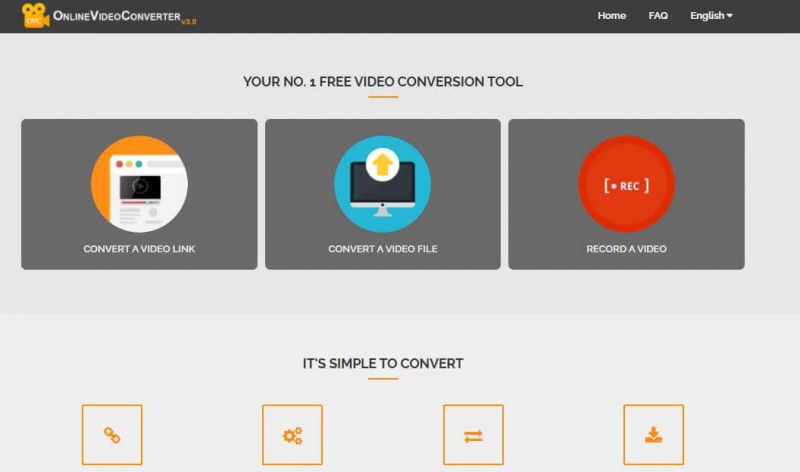 Part 3. 5 best YouTube to mp4 converters for Mobile
Some popular mobile converters from YouTube to MP4 are listed down below. They can download video YouTube MP4 android.
1 - Videoder
Supported OS: Android
Videoder is easy to process converter for mobile devices. It is compatible with YouTube, Facebook, DailyMotion, and other social sites. This being a free site allows you to download video YouTube mp4 3gp and convert files. Some of its features highlight its high-speed conversion process, high-quality output, and no requirement for registration. Moreover, it does not restrict the user to download multiple files.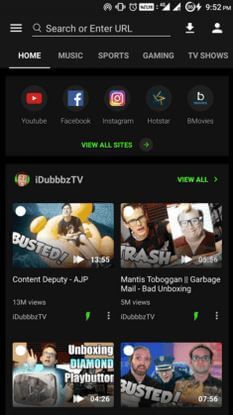 2 - TubeMate
Supported OS: Android
This application allows the download and conversion of YouTube video files to MP4 video format to save that on your disc. It is pretty easy to use as it has a straightforward process of conversion of files. It can convert 720p and download video YouTube MP4 360p resolution files with the same ease. It has a clear interface that helps the quick conversion of files without damaging the video's existing quality.
On the other hand, it only allows downloads and conversion of YouTube videos and files to MP4 format.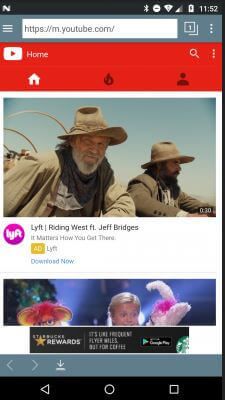 3 - Snaptube
URL https://www.snaptubeapp.com/
Supported OS: Android
This free Android application allows the conversion of videos without installing or registering for this software. Moreover, it will enable converting heavy files, like 1080P resolution, from YouTube to MP4 within a time limit. During the conversion of a file, it allows the user to edit and name the file. It also comes with many cropping and editing tools, which allows the user to get a desired creative outcome.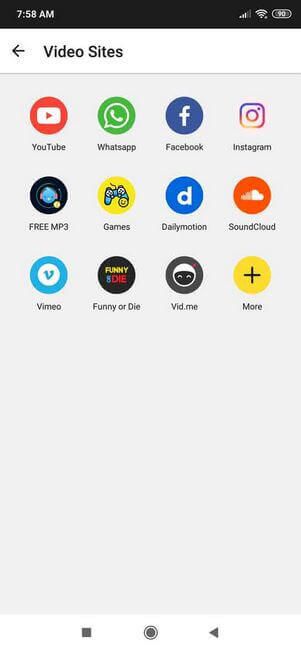 4 - YouTube Video Download
URL https://www.androidfreeware.net/download-youtube-video-download.html
Supported OS: Android
The feature of this converter that is highlighted the most is that its processing speed is fast. One does not have to keep waiting while the file is converted. It is compatible with YouTube and allows the conversion of YouTube videos to MP4 File Format. Moreover, it does not compromise with the quality of the output to save the user's time.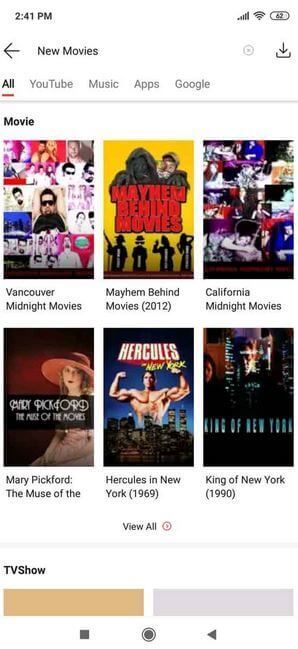 5 - YouWeTube
URL https://www.androidfreeware.net/download-youwetube-downloader.html
Supported OS: Android
This android application supports YouTube and allows them to be converted into MP4 format without charging anything. Like an advanced converter, it does not have a drag and drop option but takes URL links. As it is simple to use, everyone can access it. Moreover, it is compatible with mostly all latest versions of Android operating system.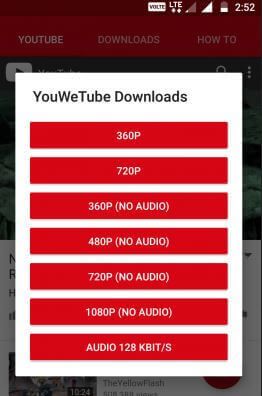 Conclusion
After taking a look at a ton of different software, Aicoosoft Video Converter is considered the best software converter with a package of other tools. It provides a 100% security guarantee and has provides 24/7 customer service. All the features of this product are simple to use yet gives a professional touch to the output. Amongst all the other video converting software, this provides the best tools and high-quality features, and its easy process of conversion makes it a user-friendly video converter.