"Hi everyone, I have a high-quality ARF file that won't play on my PC and I'm considering converting to MP4. However, I don't have an idea of how this is done. So, is there anyone who can help me out?"
Are you faced with a similar issue as above? Then keep reading to discover the top 5 ways to convert ARF to MP4 in 2021.
Part 1. How to Convert ARF to MP4 on Mac/Windows OS by Aicoosoft Video Converter
Aicoosoft Video Converter is a simple, but yet professionally designed software that aids the conversion of video and audio files from one format to another with high quality. This user-friendly program operates at a speed of 30X, the highest you could ever see on the internet. And this because of the GPU accelerator and multicore processor incorporated into it during production. Besides media editing/conversion, Aicoosoft Video Converter can function as a video compressing toolkit. It works perfectly across multiple platforms so you don't have to worry about compatibility with your PC. You can download HD video clips of any format freely from over 1000 websites.
Features
Aicoosoft Video Converter transforms ARF to MP4 and 1000+ formats without compromising the quality.
It compresses HD video files 30X faster than any software you will find on the internet.
This service is built with a GPU accelerator and multi-core processor to improve the speed of operation.
Guide to Convert ARF to MP4 by Aicoosoft Video Converter
Here is the stepwise guide to convert ARF to MP4 with Aicoosoft Video Converter on your PC: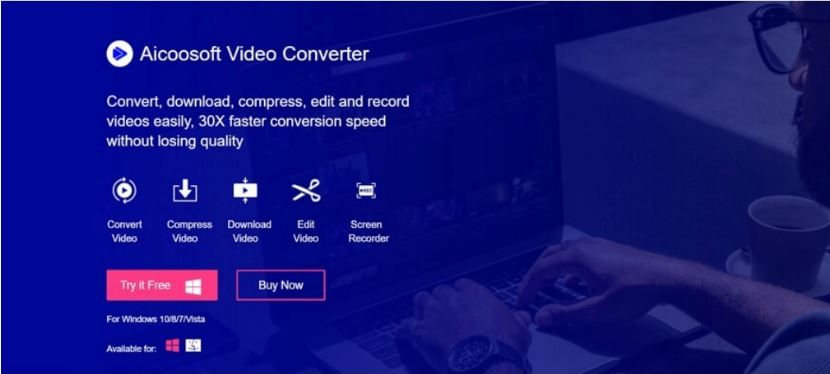 Step1
Click on the link above to visit the official website of Aicoosoft Video Converter so you can download and install a suitable version of the software on your PC.
Step2
Add your desired ARF file using the drag and drop feature on the software interface. Better yet, you could use the Add Files button and you will be directed to your file manager where you will select your preferred ARF file.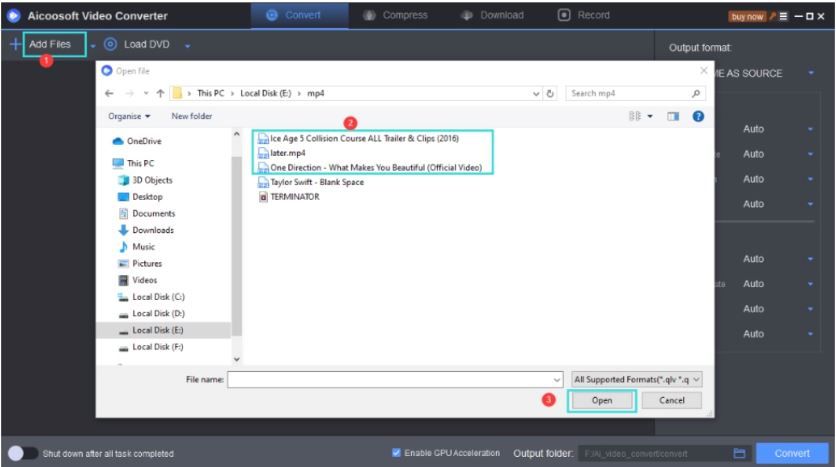 Step3
Next, select your target output format from the thousands Aicoosoft Video Converter supports. Select MP4 for this article and then hit the Convert button to commence the conversion.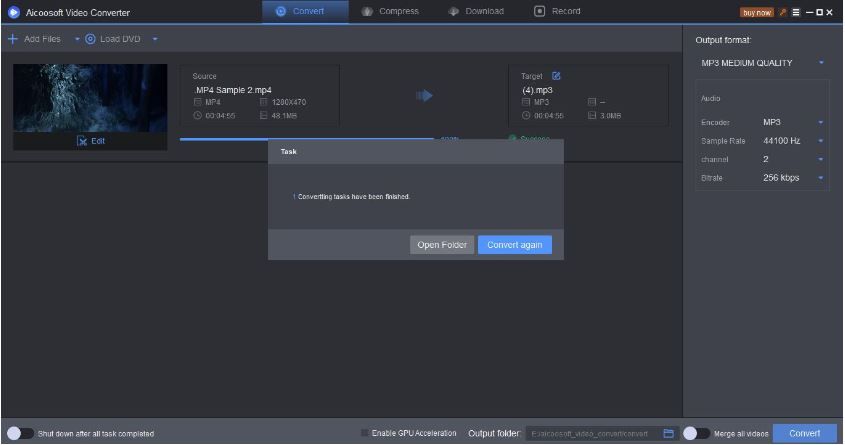 Step4
Wait for conversion to complete, then save the converted file to your PC hard drive.
Part 2. How to Convert ARF to MP4 with WebEx Network Recording Player
Although the ARF file is the output format from WebEx Network Recording Player, you might find it hard to play on your PC. And when this happens, switching the format to MP4 is the best option you've got. You can use WebEx Network Recording Player itself to execute this task for free. The software has an intuitive user interface and can be used for a variety of purposes. From the sharing of recordings to view them and now, converting ARF and WRF files.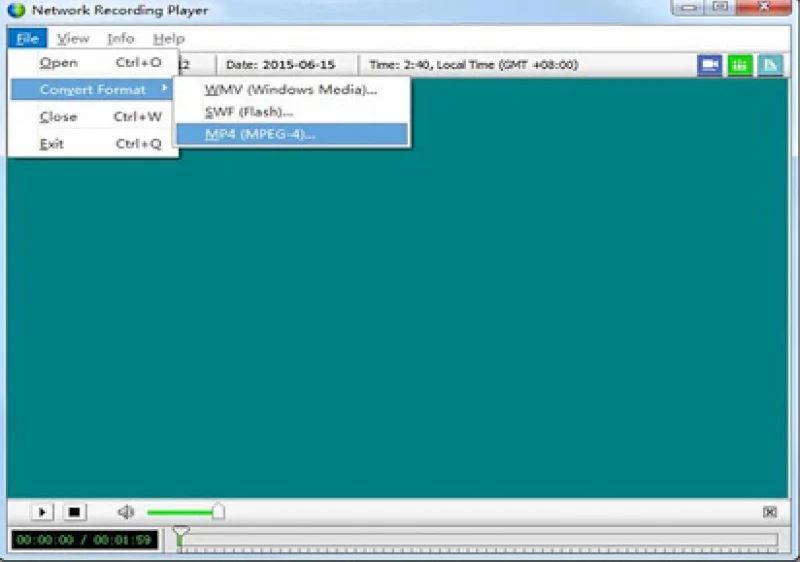 Pros:
Cisco WebEx converts and edits WRF, ARF, WMV, and SWF to MP4 and vice versa
The service lets you to host meetings from anywhere around the world and you can download the video clips at the end of the meetings
You can use it to create web documents freely and quickly
Cons:
It doesn't support the conversion of media files on Mac OS
It supports a limited number of media formats
Even though the interface is clean, most users still find it hard to operate
There is a problem with playing audio files
Part 3. Convert ARF to MP4 Online with Online-Convert
Online-Convert is a wonderful video converter that supports ARF to MP4 conversion at a fair speed. The toolkit has a clean web layout which makes it easy for end-users to run their work smoothly without any problem. Online-Convert supports the conversion of multiple source files- for instance, you can use it to convert PDF, archive, audio, video, and ebook effortlessly. Lastly, download/installation or signing up for a profile are not criteria to make use of the software.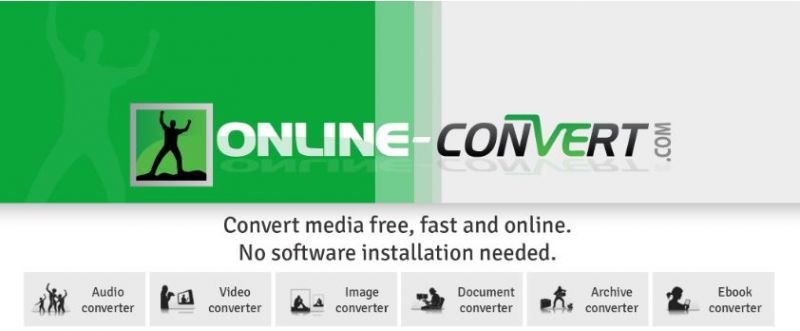 Pros:
The program interface is clean and simple to use
Supports over 200 file formats that you can select from to convert
You do not need to pay a premium to use it
Cons:
There is a limitation on the size of the file you can upload
The quality of your file might be compromised during the conversion process
A stable internet connection is required to enhance the speed of conversion
Part 4. Frequently Asked Questions
So you have an in-depth understanding of how to convert ARF to MP4, here are some extended knowledge questions and answers:
Can I play ARF files Online?
For you to play ARF files, you need a media player that supports such a format. An example of that is the WebEx Networking Recording Player. To use it, you have to download a suitable version on your device.
What's the difference between ARF and WRF?
Both WRF and ARF files are Cisco WebEx output formats, however, there is a slight difference between them. ARF files are those you download directly from the Internet using Cisco WebEx. WRF on the other hand are files you make yourself.
Conclusion
Converting ARF to MP4 shouldn't be a complicated task to execute anymore as you now have the top 3 ways to do this at your fingertips. Select any of the software shared in the article and then follow the guide given underneath to convert ARF to MP4. However, for quality maintenance and high speed of operation, we implore you to employ the services of Aicoosoft Video Converter.