Online Video Download Tips
There are many occasions you'll want to download online videos to your local computer. In the following guide, we're going to introduce how to download videos from online video sharing sites.
Download Then Convert Mode
Download then Convert Mode is a helpful option that allows you to convert videos automatically after the downloading process. The option displays at the upper right corner of the program window, and when you toggle it on, you'll need to choose the video format you'd like to convert to.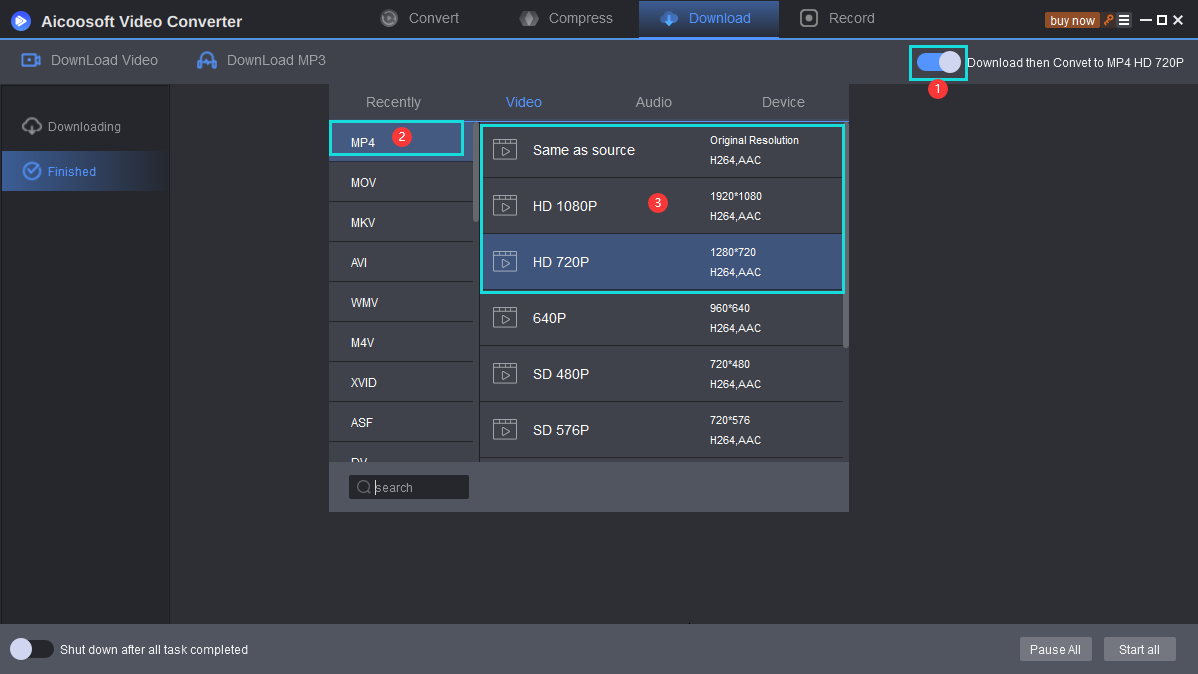 Shut Down After All Tasks Complete
This option enables you to shut down the computer after all downloading tasks finish and it displays at the lower left bottom of the program window. You'll only need to toggle it to turn this option on.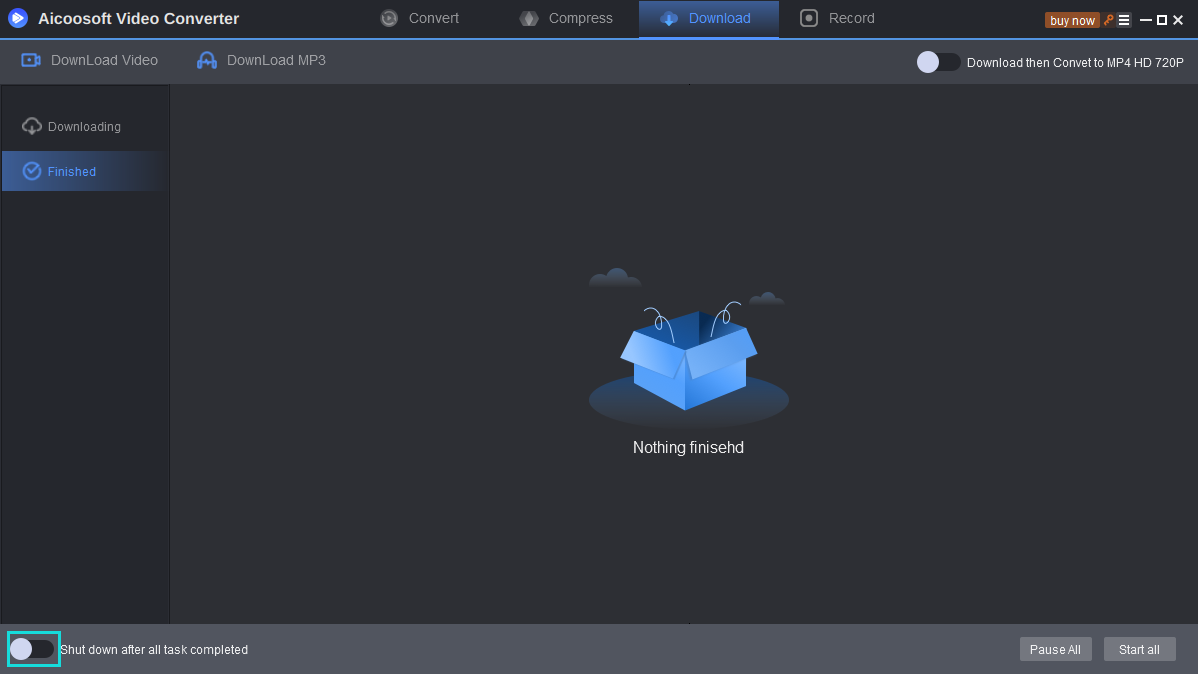 Pause All And Start All
The Pause All button and Start All button display at the lower right bottom of the program window. You can use the option to control your downloading tasks in one click.