How to Add Image or Text as Watermark
Do you want to watermark a video by adding an image or text? How about using the Aicoosoft video software to complete the task? Follow the below guide to add an image or your content as a watermark to safeguard your creation.
Step 1

Load or add the video

First of all, you need to add the video to which you want to add the text or image by clicking on the "Add Files" option. You can also make use of the inverted triangle icon beside it to accomplish the loading.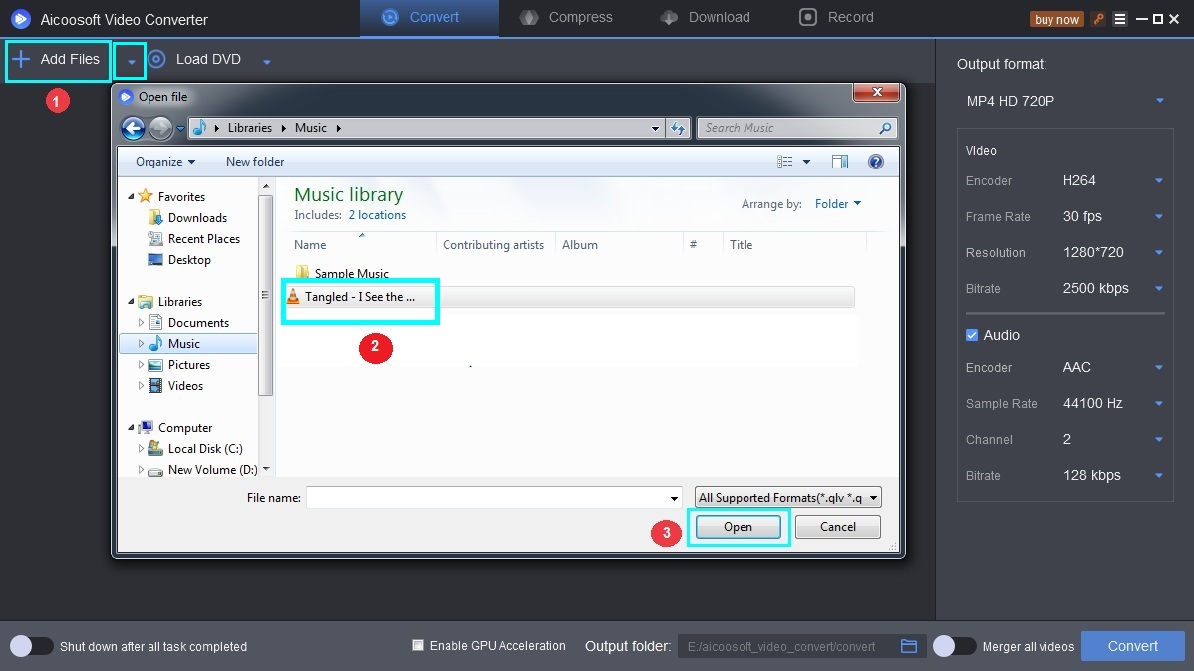 Step 2

Add text or image to the video

In the second step, you should click on the cut or scissors icon below the uploaded video. From the options, click on the "Watermark" option from the top that will present you with various options to add text or image at the left corner.

Aicoosoft allows you to change the font style, color, and so on.

Once you type the text, tap on the "Apply" button on the bottom.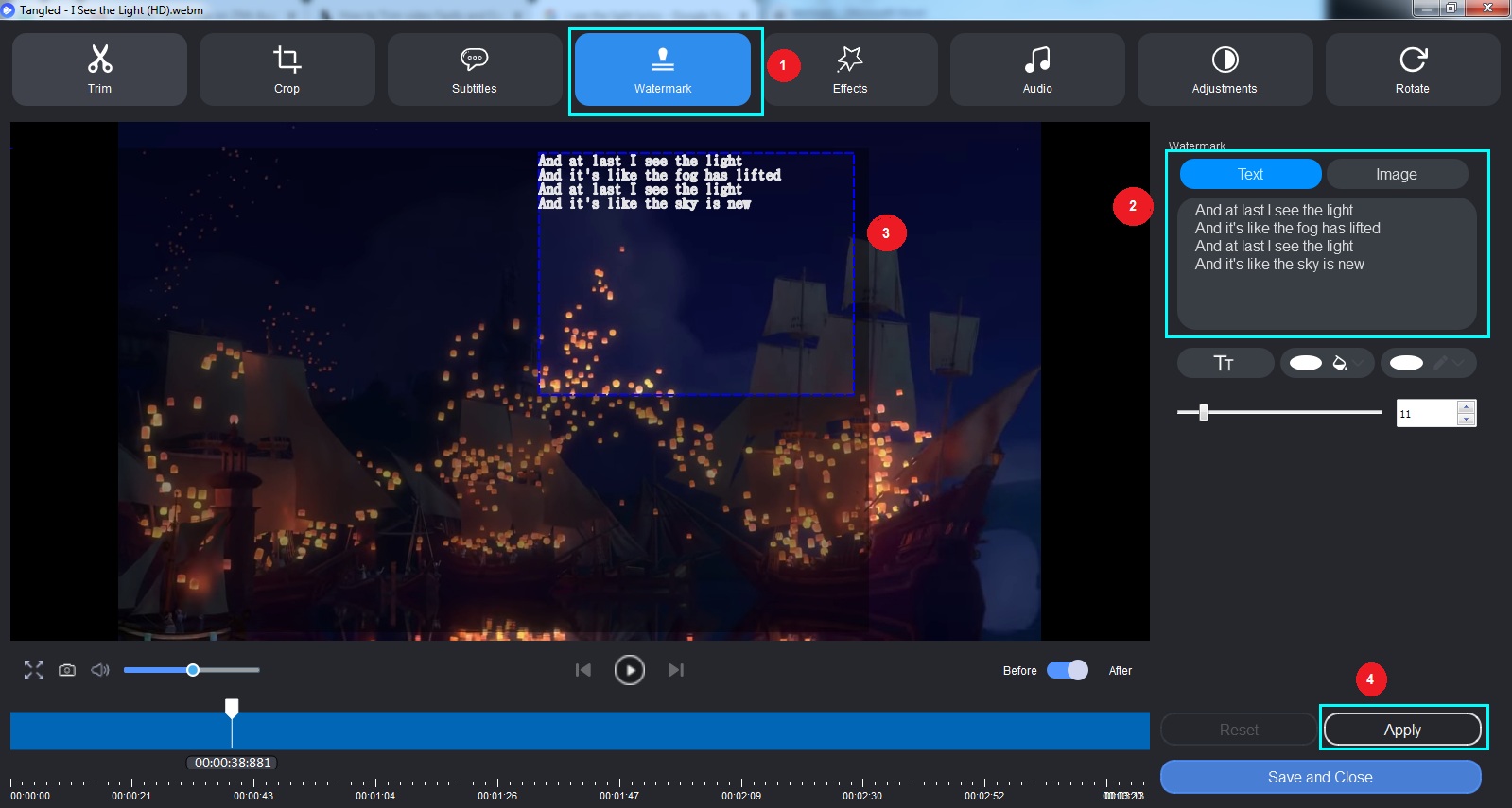 If you want to have an image featuring your creation, you can tap the "Image" button next to the text icon. You can browse the image, and it will place on the video.
You can adjust the position, aspect ratio, and transparency as well. Once completed, tap the "Apply" button below.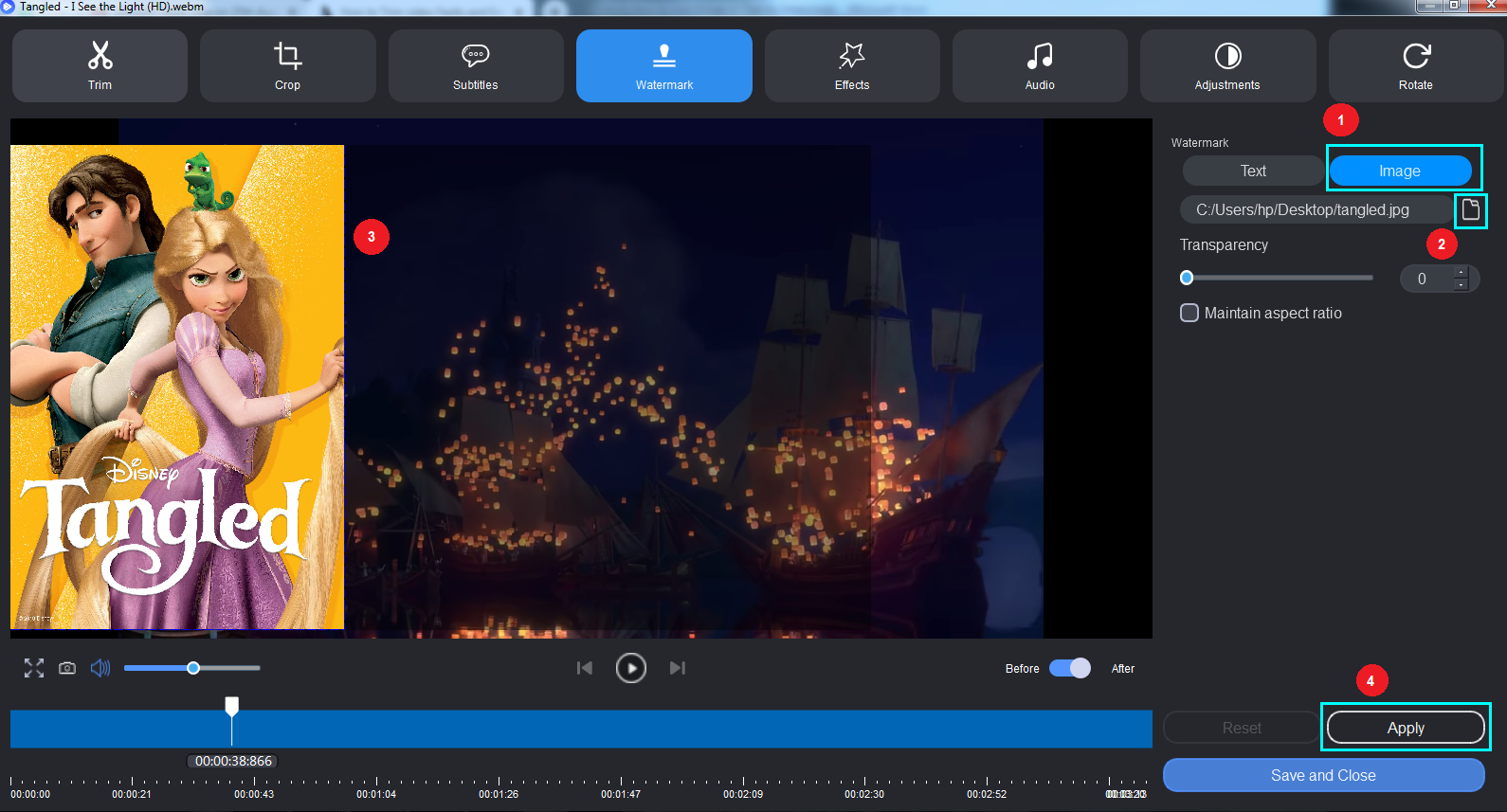 Click on the "Save and Close" button to finish the task successfully.
Step 3

Get the watermarked video file

Lastly, click on the "Convert" option. Your video is ready to be completed, and once the success status is marked, hit the "Open Folder" option. You will find the watermarked or the video with the added image or text.