Converting MOV to AVI is an easy means of making your QuickTime videos compatible with a vast array of digital devices and players. Thus stick to this page and learn the quickest solutions to convert MOV to AVI handily.
As we know, MOV is a native file format developed by Apple that's compatible with Mac OS and iOS devices. Meaning it's not a generally accepted format on other devices like Android, PSP, and Windows. However, if you've got a MOV video that you're looking to playback on a non-compatible device or you want to share with your buddies using a non-iOS device, you'll require to convert MOV to AVI using an efficient video converter.
Yeah, an efficient video conversion tool will be required to convert the MOV video to AVI! But do you know which MOV to MP4 conversion software can help you convert your MOV file without hampering any aspect of the video? If you're unfamiliar, then in this article, we'll introduce you to different ways to convert MOV to AVI free and the best MOV to AVI converter on Mac/Windows.
Part 1:
Best MOV to AVI Converter on Mac/Windows 10
If you're in search of a basic MOV to AVI free video converter for Mac/Windows10, there's a pool of free programs and online tools available. But only a few can convert your videos fast with high quality. And Aicoosoft is one of those few that has been putting a smile on the face of individuals globally.
Aicoosoft Video Converter is an all-in-one video converting software that uses AI technology to convert MOV to AVI in a lightning-fast manner without hampering any aspect of the video. However, did you just ask yourself why this powerful tool is called all-in-one? This is because it's different from others as it enables you to edit, compress, download, and record videos of more than 1000 formats. Also, Aicoosoft works with advanced technologies making it easy for users to DVD conveniently and you can download videos from over 1000 video streaming sites. There's nothing more exciting than using a converter that has a balance between video conversion speed and output video quality! So it'd be nice to try it out.
Key Features
Advanced GPU and Multicore processor optimization technology that makes conversion speed lightning fast with a high-quality output.
Maximum capacity to convert HD/4K videos without impeding with any aspect of the video.
You can also trim, merge, custom crop videos, and do a lot more on your videos using Aicoosoft.
Ability to download and convert videos to fast any formats from 1000+ video sites.
How to Convert MOV to AVI Losslessly on Mac/Windows10
Step1
Install and open the Aicoosoft video converting software on your Mac/Windows to begin the process. Then put in the MOV video file from your PC. And you can also add a folder by clicking the triangular icon near the Add Files button.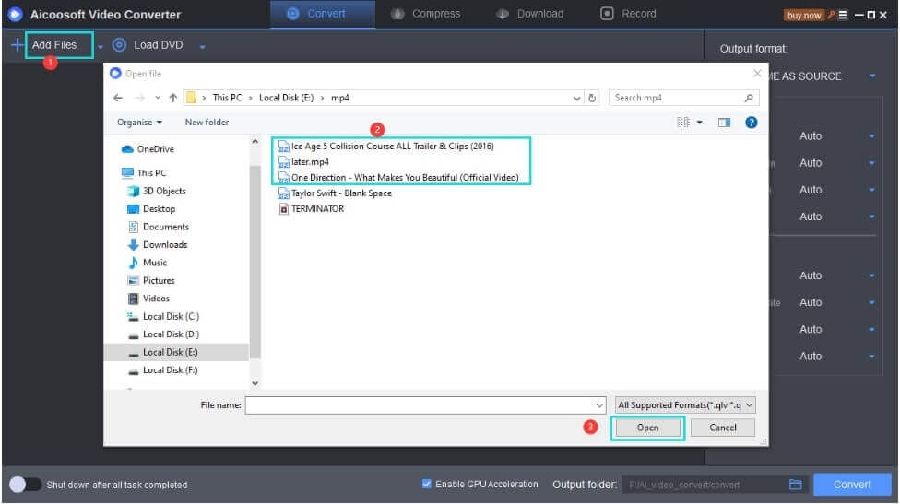 Step2
At the top right corner of the pane, choose the Output Format as AVI.
Step3
Hit the Convert button at the bottom-right corner to convert MOV to AVI instantly.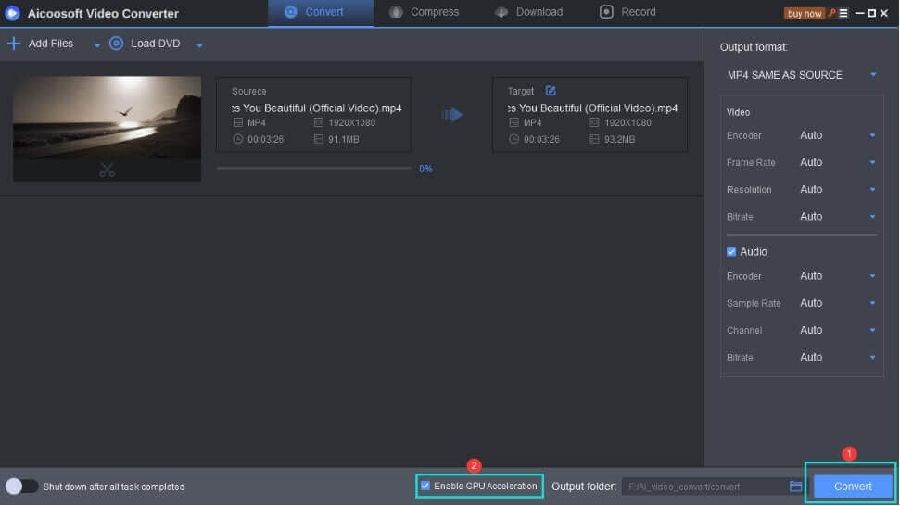 Step4
Finally, you can access the converted video by clicking the Folder icon near the convert button.
Part 2: Convert MOV to AVI using VLC
Converting MOV to AVI with VLC is a simple process! Moreover, VLC is a built-in app that's available on both Mac and Windows computers and supports video playback and conversion into different formats. Follow the steps below to convert MOV to AVI using VLC
Step1
Launch the VLC app on your PC, click on File in the Menu Bar, and select Convert/Stream in the drop-down list.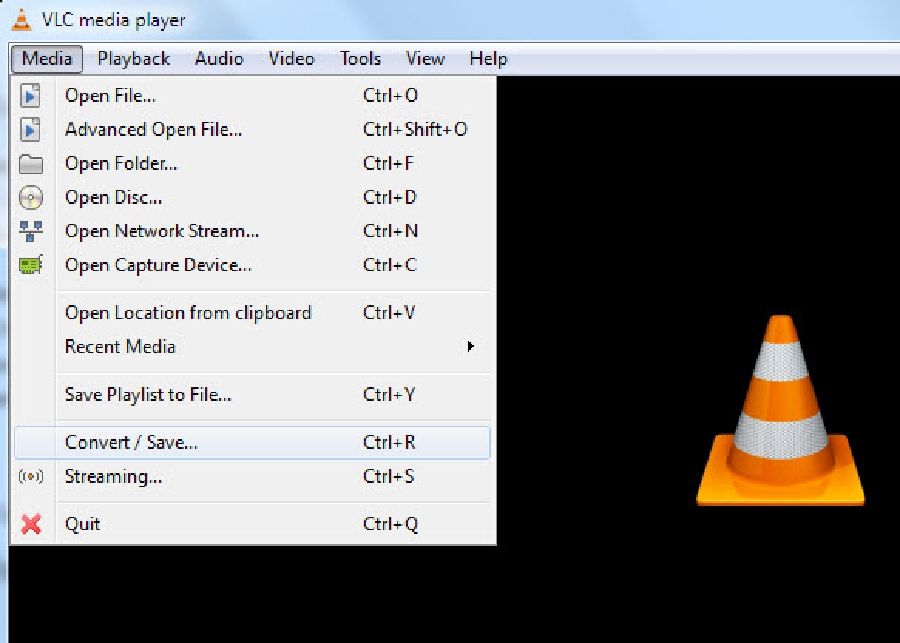 Step2
Click on the Open media button to select the MOV file you're willing to convert from the file explorer window.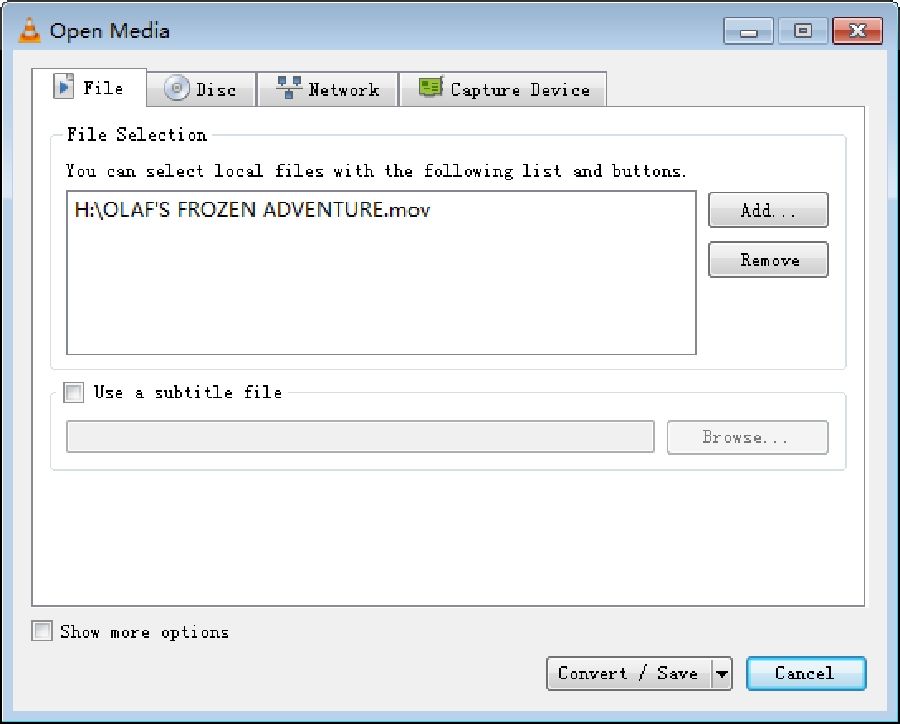 Step3
Click on Customize beside the search box in the Choose Profile section to open all available formats.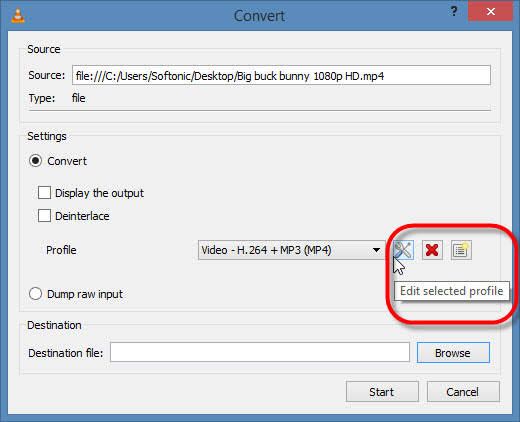 Step4
Check AVI as the preferred format and click on Save to apply changes.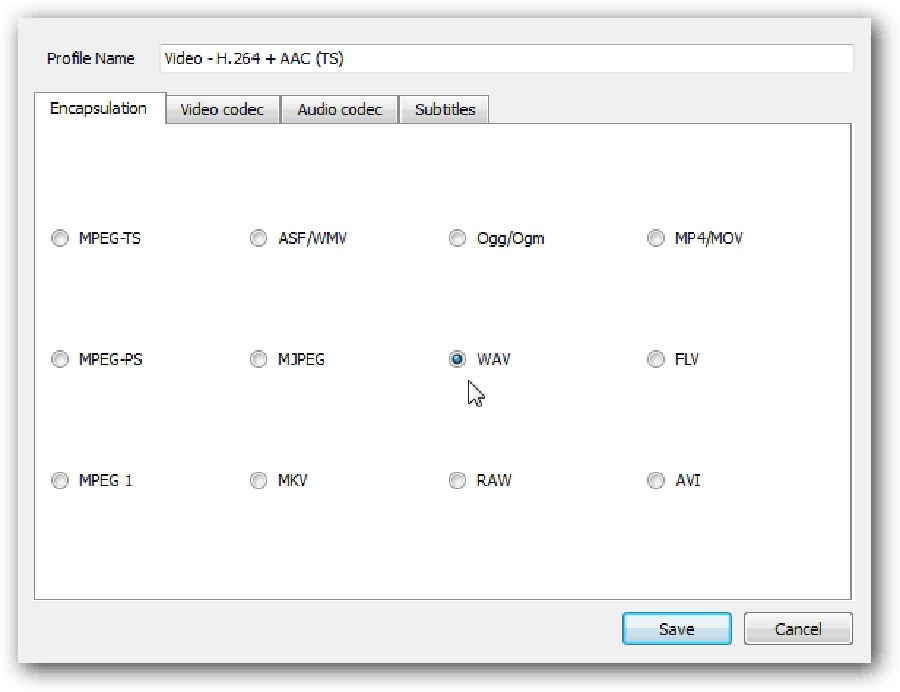 Step5
Click on Save As File. Then hit the Browse button to choose the destination of your File.
Part 3:
Best Free Online Way to Convert MOV to AVI without Limits
With lots of MOV to AVI converters available online, choosing an online tool that's best suitable for your requirements is not a walk in the park. Although you may have tried many, only a few can be like the
Online Video Converter
web application.
The Online Video Converter is an advanced online tool that can convert MOV to AVI fast, without losing quality. And it's a free unlimited conversion tool. So if you're looking to convert a multitude of MOV videos, you can do so conveniently using the Online Video Converter web application. It also supports numerous formats and allows the conversion of video links. Hence you can be sure this would be a decent choice for converting your videos online. Follow the steps below to convert MOV to AVI using Online Video Converter.
Step1
Click on https://onlinevideoconverter.vip to visit official website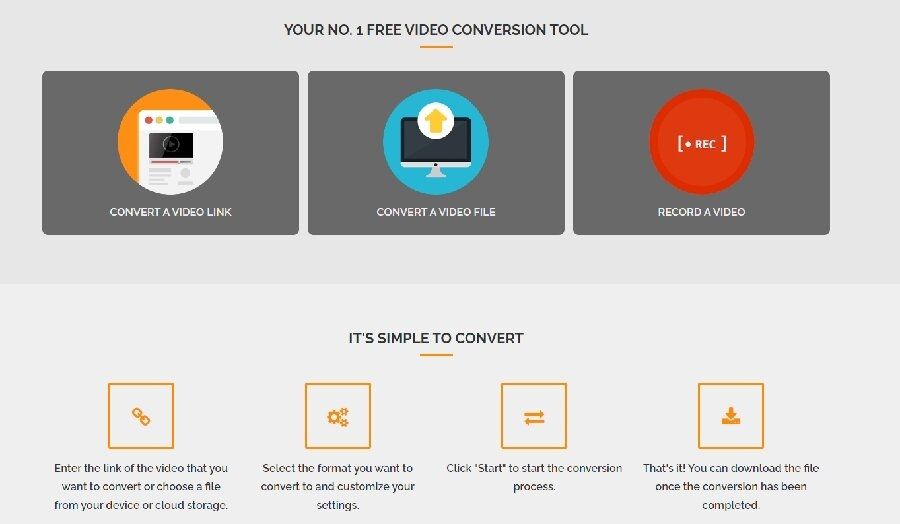 Step2
Add the Link/File of the MOV video you want to convert.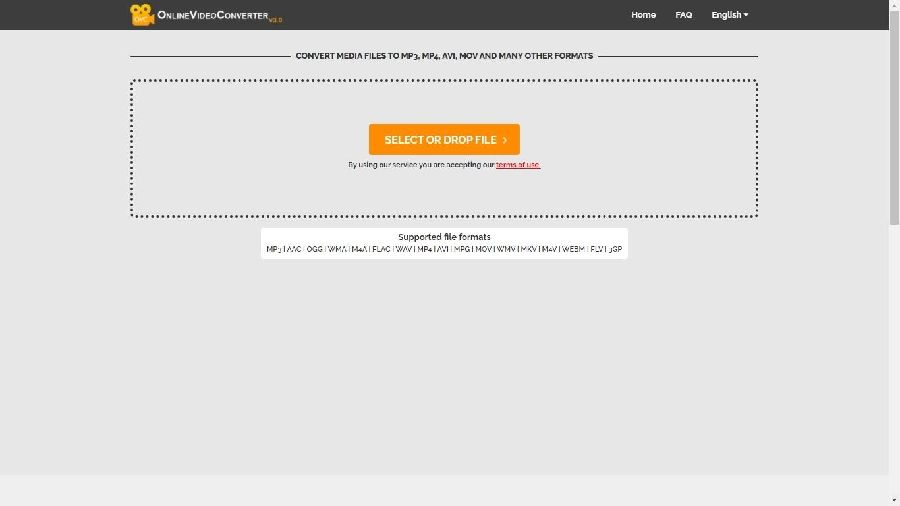 Step3
Choose AVI as the preferred format that you want to convert the MOV video.
Step4
Click on the Start button to begin the conversion operation. After completion of the conversion process, hit the Download button to access your new file.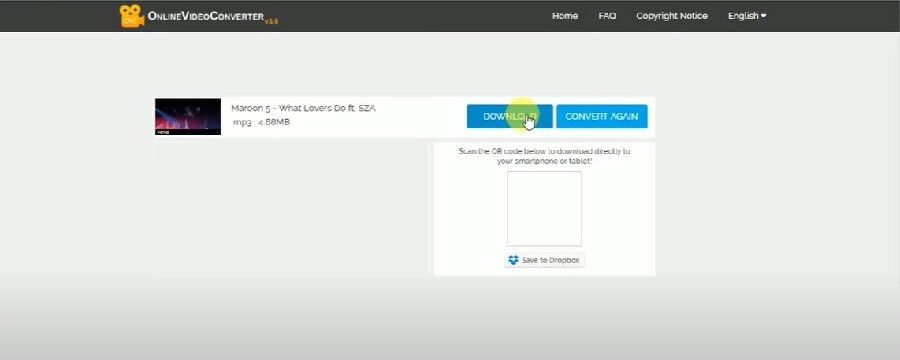 Tips For Converting MOV to AVI
If you want a lightning-fast conversion speed with high-quality output, you should use the Aicoosoft software to carry out your conversion task.
AVI files are space-consuming, meaning it's not suitable for devices with low storage space.
If you don't want to download a new program, you can always use the online video converter for easy conversion of your file.
Difference Between MOV & AVI Format
Like I said previously, MOV is a format that can be played only on Mac OS and iOS devices. But if you ask me for a marked difference between the MOV format and AVI format, I'll tell you their File Size can help you distinguish between these two formats easily. This is because AVI files always tend to be very large, up to 2GB-3GB for every minute of its videos, making the quality of videos bad compared to the MOV format.
Besides, AVI is classified as an old container and MOV supports MP4 codecs like H.264 while AVI doesn't. Despite all that is discussed, converting MOV to AVI is still a necessity for many people to date. So if you're among that caliber of folks you should keep reading to find out more.
1. AVI is the best in the aspect of if you're looking to create a highly compatible video that can be played in all multimedia applications/players.
2. Nevertheless, MOV format is a perfect choice if you need to formulate a small size high-quality video with 4k or 1080p resolution.
3. If you desire to embed the newest version of MP4 codecs like H.264 to your video, the MOV format is favorable.
Conclusion.
So, as it turns out, there are several effective methods to convert MOV to AVI, and luckily, this page has covered every aspect that you need to know about converting your MOV videos. You decide to choose any of the methods introduced above as per your requirements. But you should employ the Aicoosoft video converter because it helps to execute conversion tasks more effectively within a few seconds.