There are various reasons why your MOV video won't play! Whether it's not supported on the device or your playback program doesn't support the format. Whatever the reason may be, you can learn the fastest ways to convert MOV to WEBM more efficiently.

In this digital era, video conversion is one thing that has become very rampant among many people. If not always, but sometimes we may get into a situation where we're unable to play MOV video on a device that doesn't support any Apple playback freeware program. And there are also lots of websites that don't support MOV videos. Thus, in such situations, the need to convert MOV to another widely accepted format is a necessity.
Anyway, converting your MOV videos is no problem as we've covered the best effective ways to convert MOV to WEBM without compromising video quality. And fortunately, you'll get to discover the best 30x faster MOV to WEBM conversion tool that's compatible with all devices. So if you're eager to find out more, you should read this article.
Part 1: What is the Best MOV to WEBM Converter on Mac and Windows computer?
There are many MOV to WebM video converting software available, but they take too much time in converting the big files and the video quality is very low. Anyway, the Aicoosoft Video Converter is one of the most powerful tools having a 30x faster conversion rate of MOV to WEBM with high-quality.
Aicoosoft is powered by artificial intelligence (AI) and has many unique features that make it different from other video converters. Amazingly, this tool is an all-in-one converter as it supports not just video conversion, but it enables you to compress and edit, Trim and merge multiple files, crop and resize, apply watermarks, and remove the background noise without compromising the video quality. With the flexible Aicoosoft video converter, you can do more than a lot on your videos within a short time!
key Features
Aicoosoft has an advanced converting tool that converts MOV to WEBM 30x faster without losing video quality.
All-in-one video converter enables users to convert, compress, edit, and remove the video background noise efficiently.
Supports downloads and recording of videos from over 1000 websites.
How to Convert MOV to WEBM 30× Faster Without Losing Quality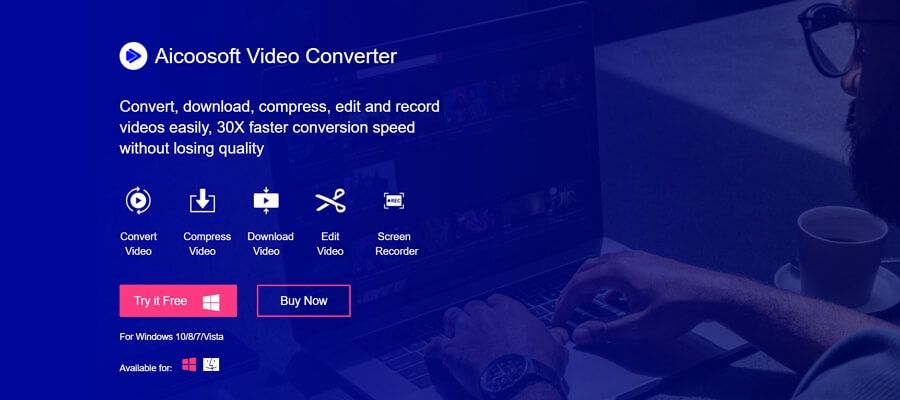 Step2
Open Aicoosoft Video Converter and select the videos by clicking the "Add files" button or drag and drop the video file you're willing to convert.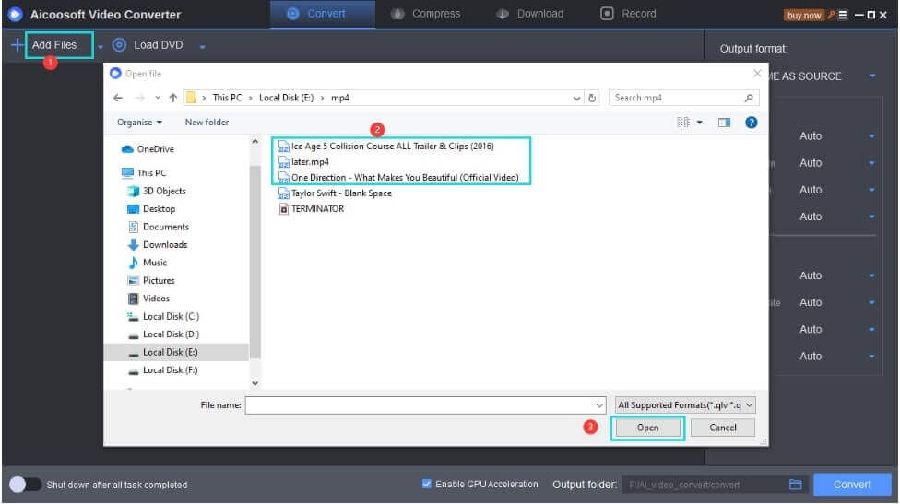 Step3
Select the Output format you want to convert your MOV. This time, you'll choose WEBM.
Step4
To start the conversion click on the "Convert Button"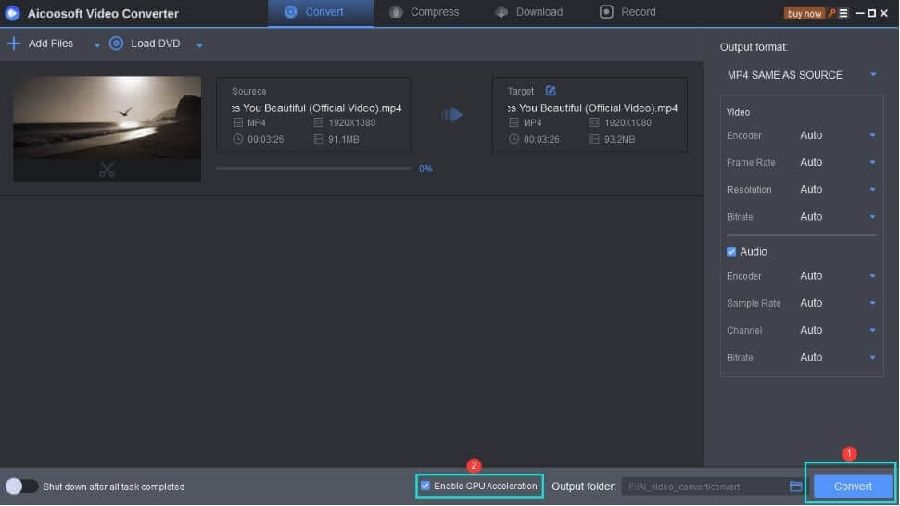 Step5
Select the destination folder, where you want to save your converted file, by clicking Folder Icon.
Part 2: How do I convert MOV to WEBM Free on Mac/Windows10 Computer?
There is another way available to convert MOV to WebM by using the built-in program (VLC media player) in windows10/Mac. Most people think the "VLC media player" is the tool for just playing the videos; it can do a whole lot of other things like convert videos between different formats. VLC works perfectly on Mac/Windows10 and it is the best choice for many people across the globe because it supports a large number of video formats and versions. Just follow these simple steps and have your file converted from MOV to WebM.
Step1
Run the VLC player, from the menu bar select the "Media" and then choose Convert/Save.
Step2
A dialogue box will open, click on the add button to browse or select the files you want to convert. Then click on Convert/Save button to proceed.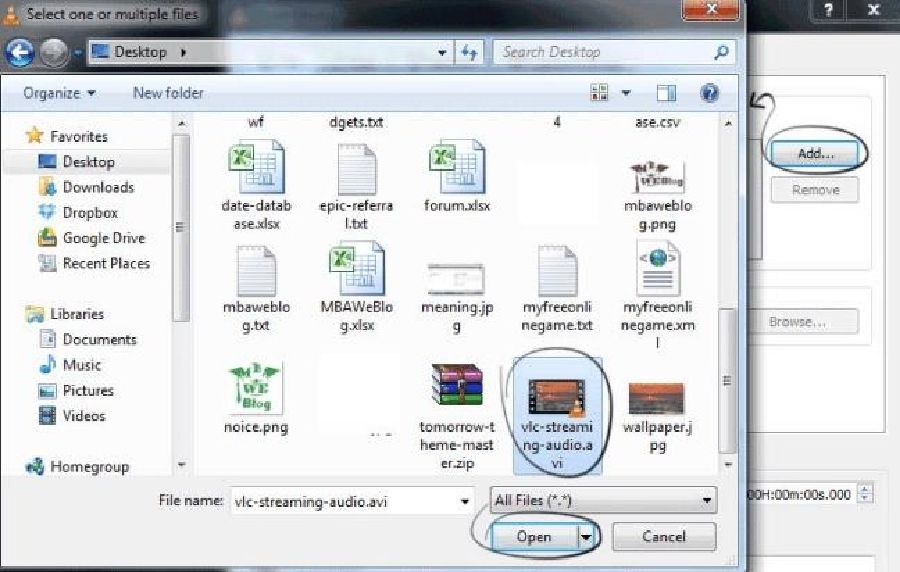 Step3
Under Settings > Profile, select WebM in the drop-down menu

Step4
Select the destination and click on the start button to convert MOV to WebM.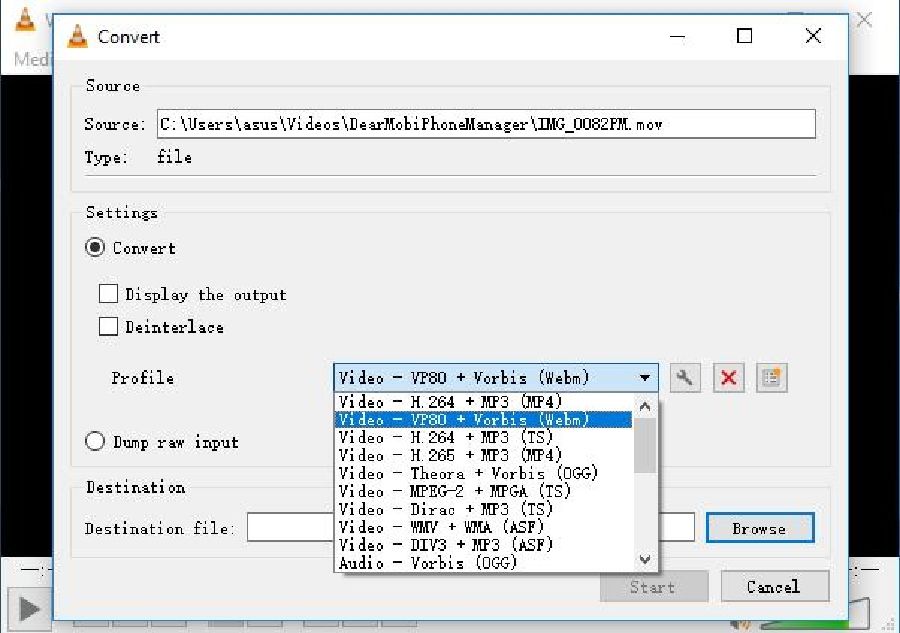 Part 3: Top Effective MOV to WEBM Online Converter
If you don't want to download and install software, you can use online tools for video conversion. And
Zamzar
online converter is one of those that supports unlimited video conversion with a good output. Although this online platform, doesn't support basic video editing, you can still convert your videos more efficiently with only a few clicks.
Step2
Click on the Add files button and select the MOV video files that you want to convert into WebM Format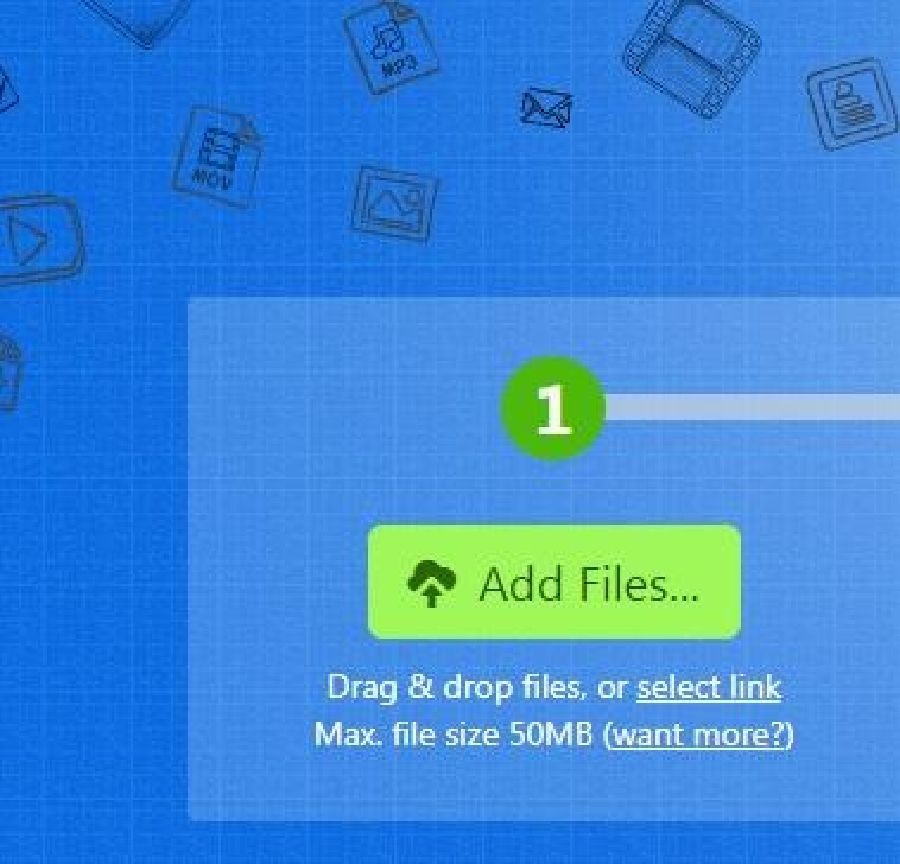 Step3
Choose the format from the drop-down list from the "Convert to" button.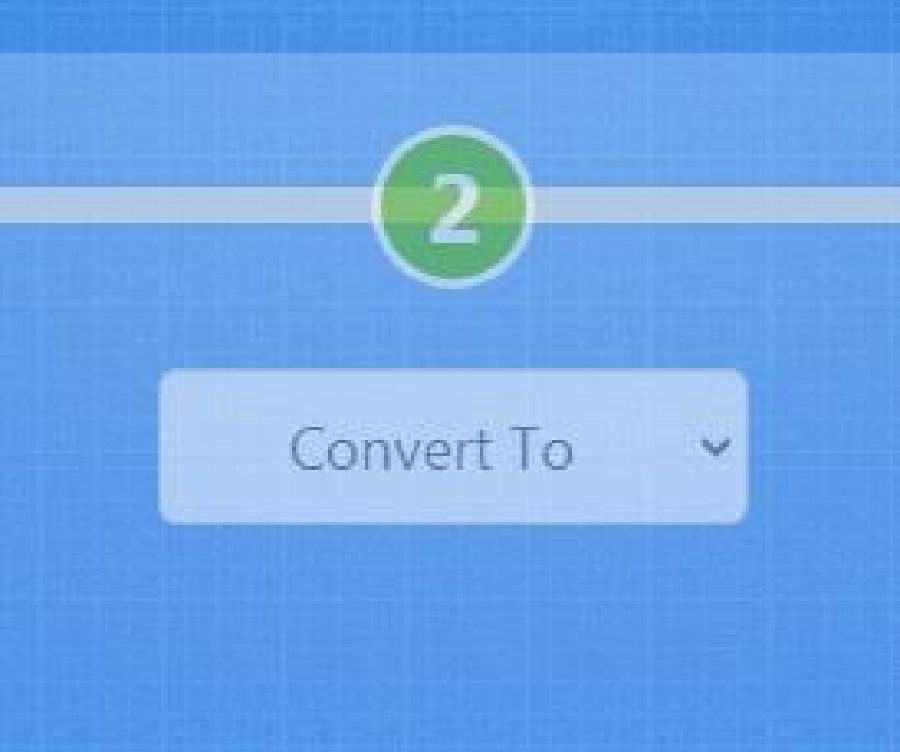 Step4
Your file will be start uploading. Once the uploading is finished, it will automatically start conversion.
Step5
Once the conversion is finished, a button will be shown to download the converted file.

Conclusion
On this page, we described the most efficient, free, and the best MOV to WebM conversion tools. Now, you have multiple options to convert your file from MOV to WebM by using the Aicoosoft software, VLC media player, and online tools. But if you want a high-quality output in a short time, we recommend you utilize the Aicoosoft video converter software.