Did you just try to play a WEBM video file on Mac OS, and you received an error message saying "Invalid file format" or "Format of this file not supported"? In such a case, you require a workable video converter either offline or online to convert WEBM into a format supported by your device.
If you're unfamiliar with an online tool or video converter software to get the job done effectively, this article will present you with versatile methods to convert WEBM to MOV fast. Anyways, the following parts enclose different ways to convert WEBM! So, read on to learn the steps on how to convert WEBM to MOV free and conveniently.
What is a WEBM File?
In a short description, the WEBM is a royalty-free alternative file format developed for use in the HTML5 audio and HTML5 video element. This format is created by Google and other corresponding software administered under a BSD license.
Also, WEBM consist of video streams compressed with the VP8 or VP9 video codecs and audio streams compressed with the Vorbis or Opus audio codecs.
Part 1: How do I Convert WEBM to MOV Free on Mac?
One of the quick ways to convert WEBM to MOV is using one of the freeware programs on your Mac OS. The Mac operating system has built-in apps (QuickTime, iMovie) that allow you to play your videos and also support video conversion into different formats. However, in this section, we will show you simple steps to convert WEBM to MOV using one of these freeware programs.
Step1
Open the WEBM video file using QuickTime Mac > click File in the Menu bar > select "export to", > and choose either iMovie in the drop-down list.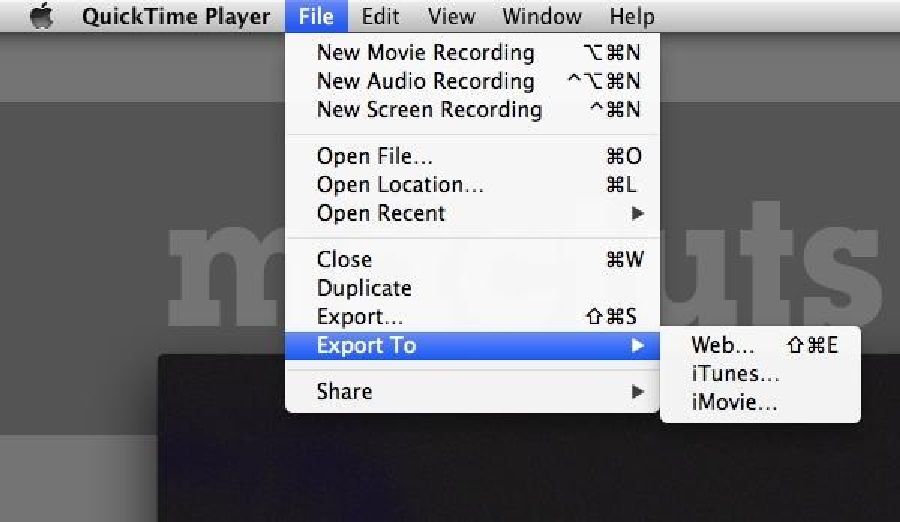 Step2
Select the destination where you want to save the file you are about to convert.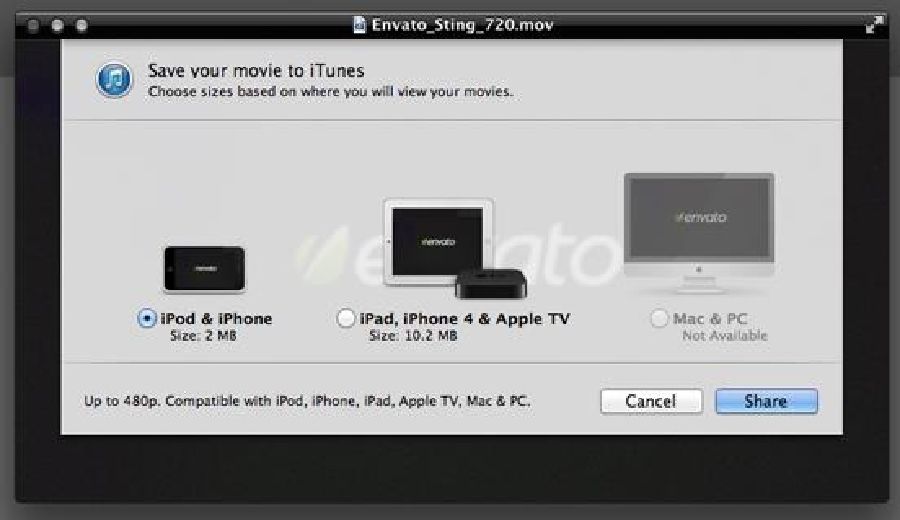 Step3
In the last phase, select "export" and change the general format options if required to complete the process in full.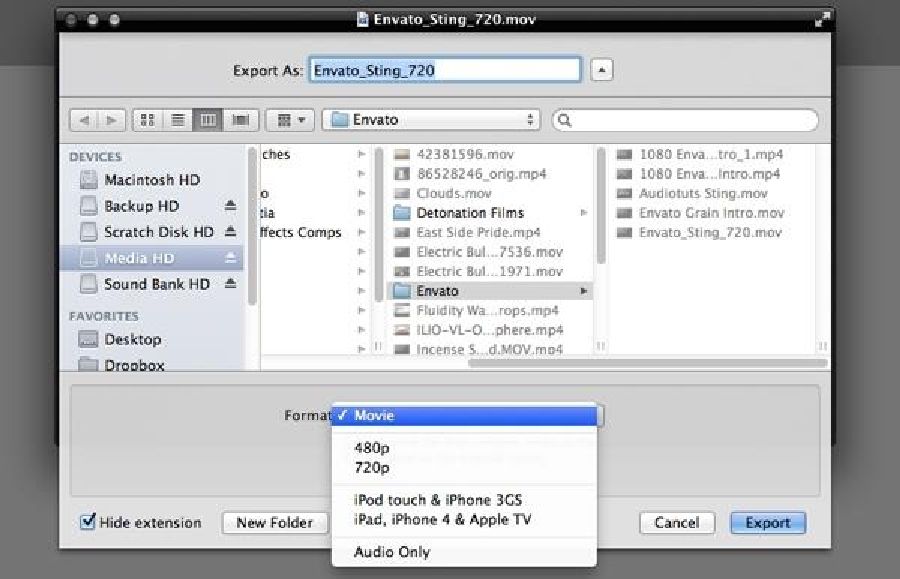 Part 2: Can I Convert WEBM to MOV using VLC?
Yes, you can! VLC does not only playback videos. It also supports the conversion of videos into different formats quickly and easily. This freeware program is supported on both Windows and Mac operating systems. So utilize the steps below to convert your WEBM file to MOV with VLC
Step1
Open the VLC app on your Windows10/Mac computer> navigate to the menu bar and click on the Media button> select Convert/Save from the drop-down menu.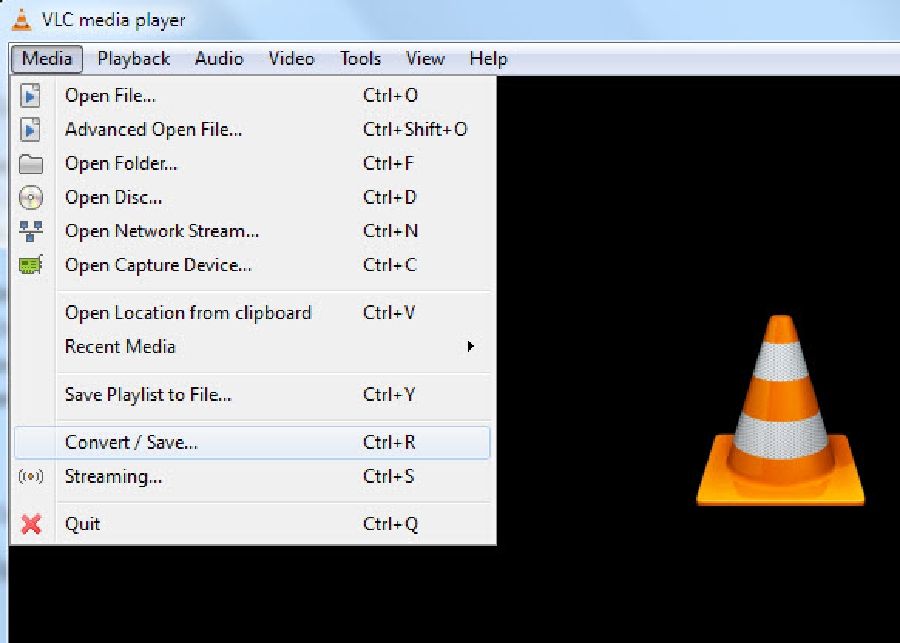 Step2
Hit the Add button at the right corner to select the WEBM file and click on the Convert/Save button beneath.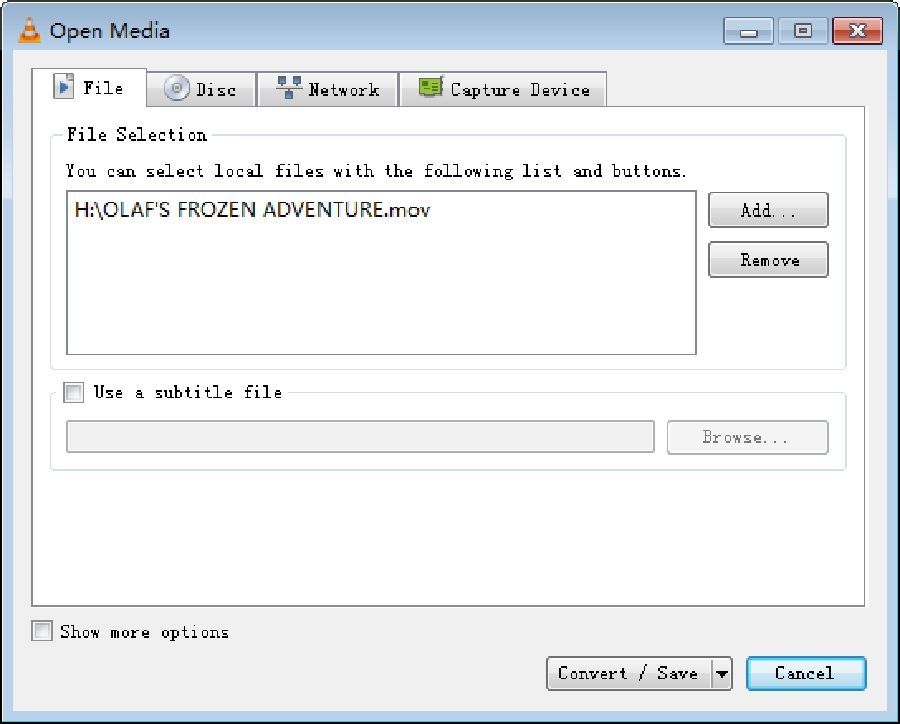 Step3
Click on the Settings icon in the Profile section to bring up Profile edition > Rename the video > and then check the MOV as the output for your video format.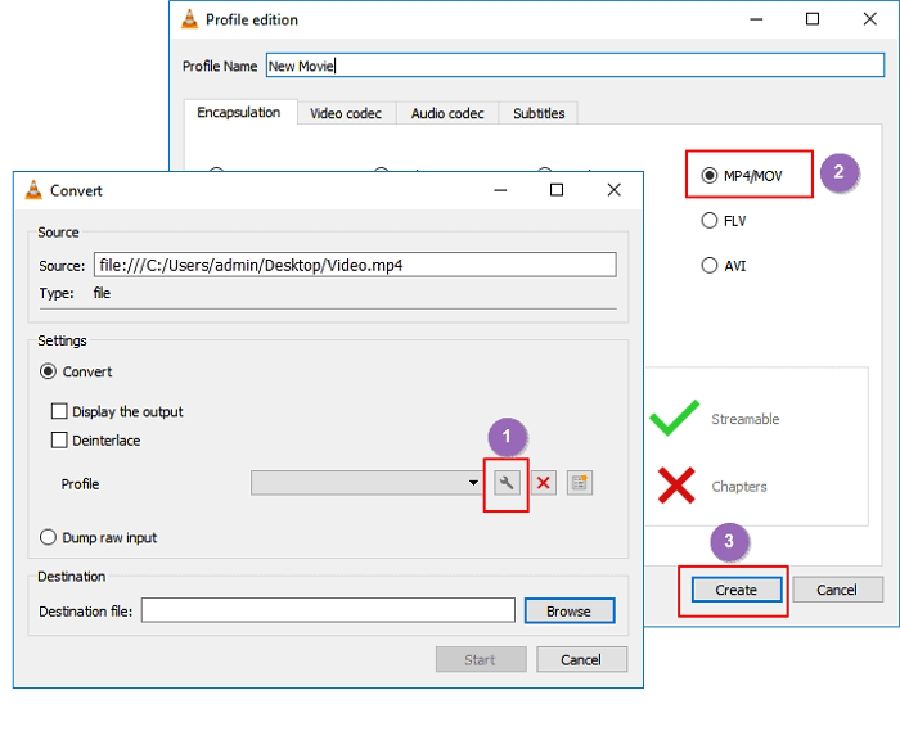 Step4
Click on the Browse button to select the destination for your file. After that, hit the Start button to commence with the WEBM to MOV conversion process.
Part 3: How to Convert WEBM to MOV Online Free and Efficiently
There are lots of online video converters that you can ever think of! But if you want something simple with fast conversion speed and stability in video quality, Convert2mp3 is a perfect choice. Currently, Convert2mp3 is among the top-rated video converters that support the unlimited conversion of videos in different formats free and effectively. And it's compatible with all browsers. Thus if you want a quick online WEBM to MOV conversion process, follow the steps below.
Step11
Visit the Convert2mp3 website! Then Copy the URL of the WEBM file you want to convert and paste in the 'Insert video link' box. After that, click the drop-down icon beside the search box to select MOV as the preferred format.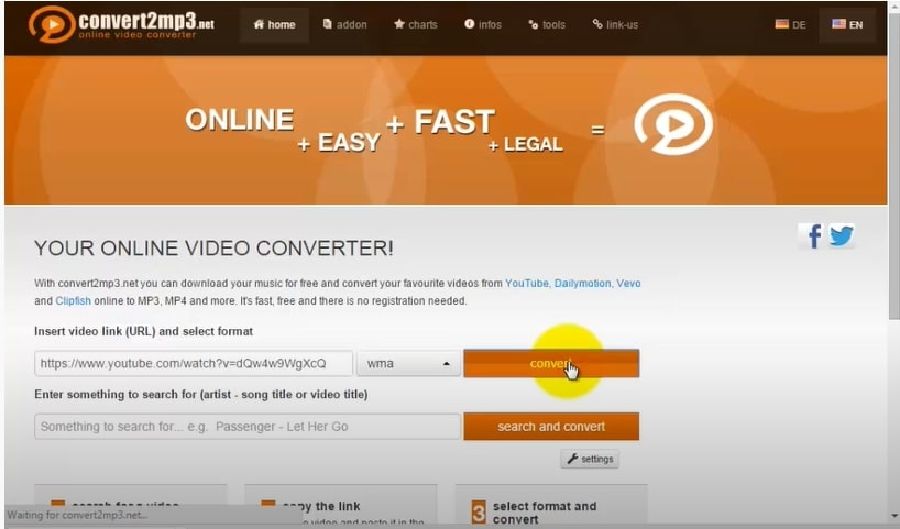 Step2
Click on the convert button and wait while the conversion process gets finished. Then download the converted video file for easy access.
Part 4: The Best Way to Convert WEBM to MOV 30× Faster with High Quality in 2021
To get the best WEBM to MOV conversion result, you need the right tool that can maintain a balance between conversion speed and video output quality. As of now, the honor goes to only one video converter! Yes, the Aicoosoft Video Converter is probably the most efficient and safest way to convert video files into any preferred format in a lightning-fast manner.
Unlike other video converting software, Aicoosoft is all-in-one, meaning you can convert, compress, edit, and download 1000+ video formats from over 1000 websites in only three clicks. Besides, the customization feature is one mind-blowing aspect of this tool as it has a wide array of options that allows you to edit, cut, crop, merge, and do more with your videos without hassles. You should check out its features below and vibe this tool a try to have a better WEBM to MOV conversion.
Key Features
Convert videos/audio to 1000+ formats without loss quality
Powerful built-in video downloader that enables users to download 1000+ video formats from over 1000 streaming websites.
Availability of advanced technology that enhances video conversion speed 30x faster with high quality.
Adjust video background noise, adjust videos according to requirements, and rotate and flip videos handily.
How to Convert WEBM to MOV without Hampering Video Quality
Step1
Install and start up the powerful Aicoosoft video converter on Mac/Windows to begin the process. Then add or drag and drop your WEBM video file from your computer. You can also add a folder by clicking the triangular icon positioned next to the Add Files button.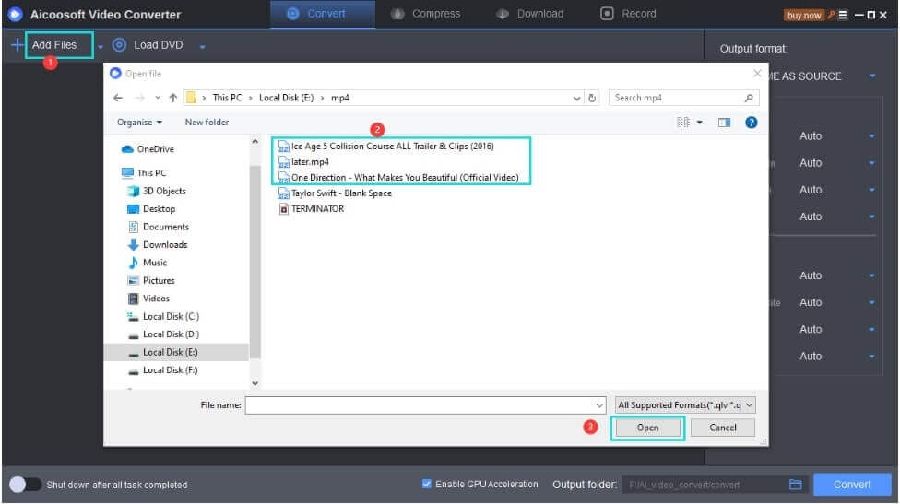 Step2
Navigate to the top-right corner of the page and select the format you're willing to convert your WEBM video file. Select MOV this time.
Step3
Click on the Convert button at the bottom-right corner and wait while the conversion process is finalized.
Step4
Finally, view your converted video by clicking on the Folder icon near the convert button.
Conclusion
When the need to convert your WEBM video arises, you just don't have to stress anymore because this guide is the real solution to convert WEBM to MOV. You can choose any method introduced above as per your requirements, but we recommend Aicoosoft as it will help execute the task lighting-fast without hampering your video quality.