If you're finding it hard to convert MP4 files to MOV on your Mac/Windows PC, then you don't need to stress because here you'll learn the fastest free, online, and paid ways to convert MP4 to MOV efficiently.
In every task we plan to carry out in life, there's always an easy way to execute them! Still, a lot of people find it hard to convert their MP4 videos, so if you're in such a situation, you need nothing but an effective MP4 to MOV converter. Whether you intend to convert your videos online or using software, your priority is to get a high-quality output within a few seconds. For this reason, we've prepared an in-depth guide on the best video converter software and online tools that can convert MP4 to MOV within the blink of an eye, so keep reading to find out more.
Part 1:
Best MP4 to MOV Converter for windows10 and Mac
Choosing the best among the tons of video converters available online is not a walk in the park. But since the introduction of a lightning-fast and powerful video conversion tool like Aicoosoft Video Converter, converting videos on Mac/Windows has never been easier.
If you're looking to compress, edit, record, download, or convert video files/URL this software has the essential tools for you to convert MP4 to MOV efficiently. Besides, Aicoosoft software utilizes avant-garde technologies, making it easy for users of all levels to convert MP4 to MOV without hampering any aspect of their videos.
Key Features
Compress, convert, and edit HD/4K videos without losing quality
Availability of GPU acceleration and Multicore Processor Optimization that makes MP4 to MOV conversion speed and output quality superb.
All-in-one video converting, editing, and compression tools that enhances the process of video conversion and editing.
Supports over 1000 video formats and downloads from 1000+ websites.
Convert MP4 to MOV Efficiently
If you've successfully installed the Aicoosoft video converting tool on your Mac/Windows computer, use the steps below to convert your MP4 video to MOV fast.
Step1
Launch the Aicoosoft video converter and launch the app on your Windows10/Mac PC. And add the file you want to convert from your computer by clicking the Add Files button at the left corner of your screen. You can also add a Folder by clicking the triangle icon beside the add files button.
Step2
If you've put in the MP4 file, navigate to the top right corner of the page, and choose Output Format as MOV.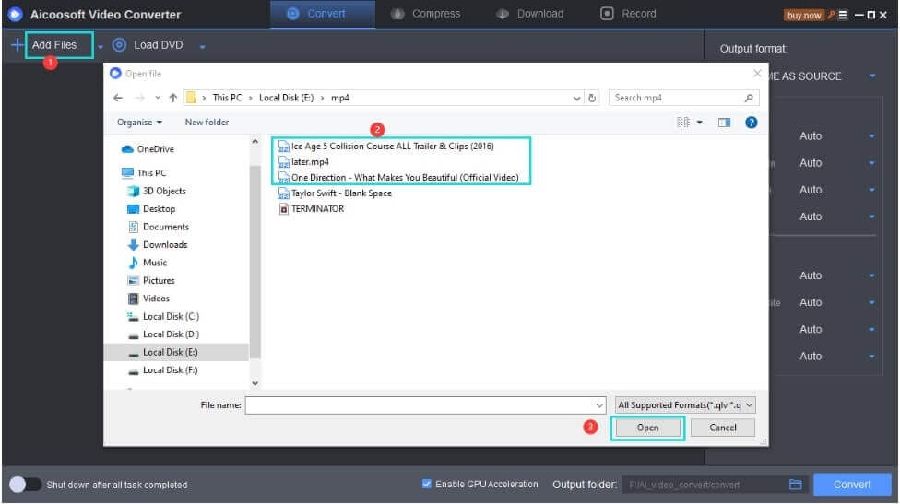 Step3
Click the Convert button at the bottom right corner to convert MP4 to MOV.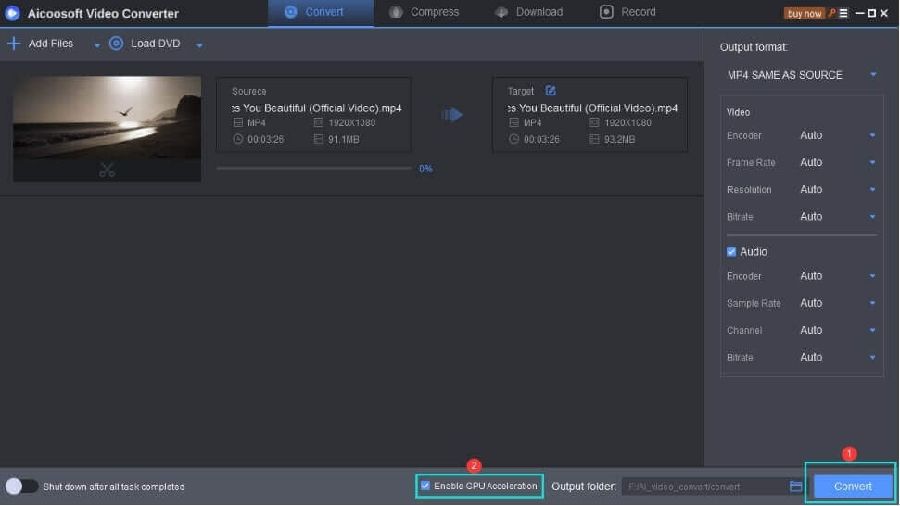 Step4
Click on the folder icon beside the convert button to access your new file.
Part 2: Convert MP4 to MOV With VLC/iMovie
Can I Convert MP4 to MOV With VLC?
A big YES! It's very simple to convert MP4 to MOV using the VLC app on your Windows/Mac computer. You only need to follow the steps below to convert your MP4 file to MOV format instantly.
Step1
Open the VLC app on your Windows10/Mac computer> navigate to the menu bar and click on the Media button> select Convert/Save from the drop-down menu.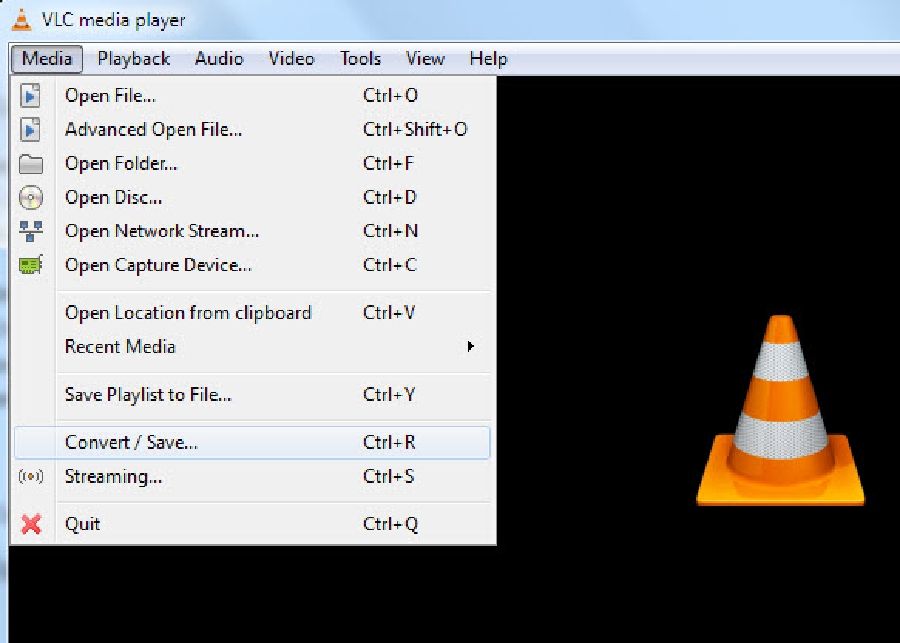 Step2
Hit the Add button at the right corner to select the AVI file and click on the Convert/Save button beneath.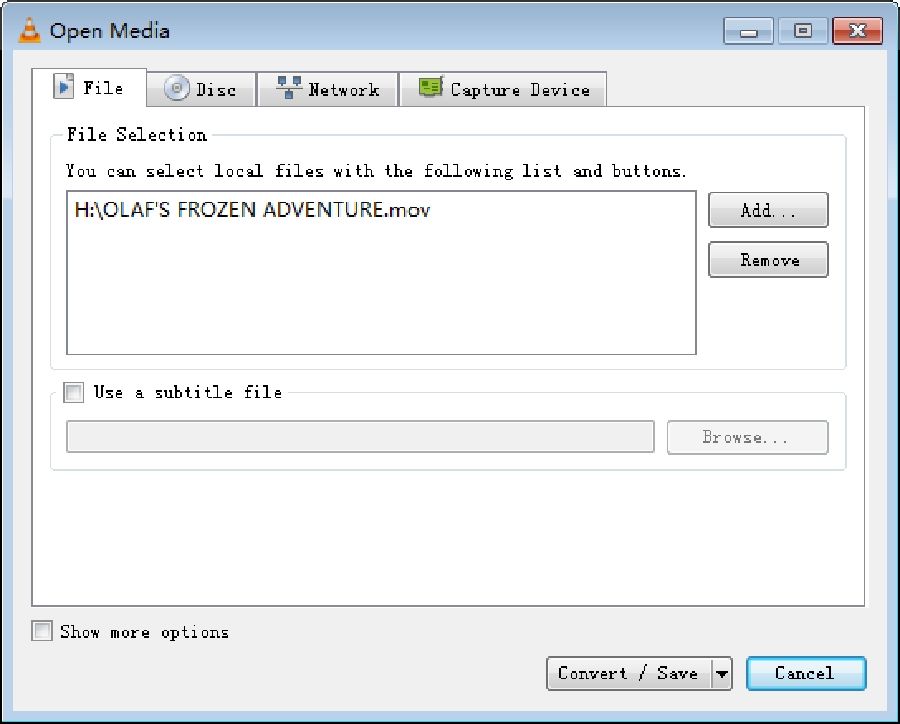 Step3
Click on the Settings icon beside the drop-down arrow to select the profile edition. And in the new windows page, select MP4/MOV as the new format. Then hit the Create button at the bottom corner to confirm the changes.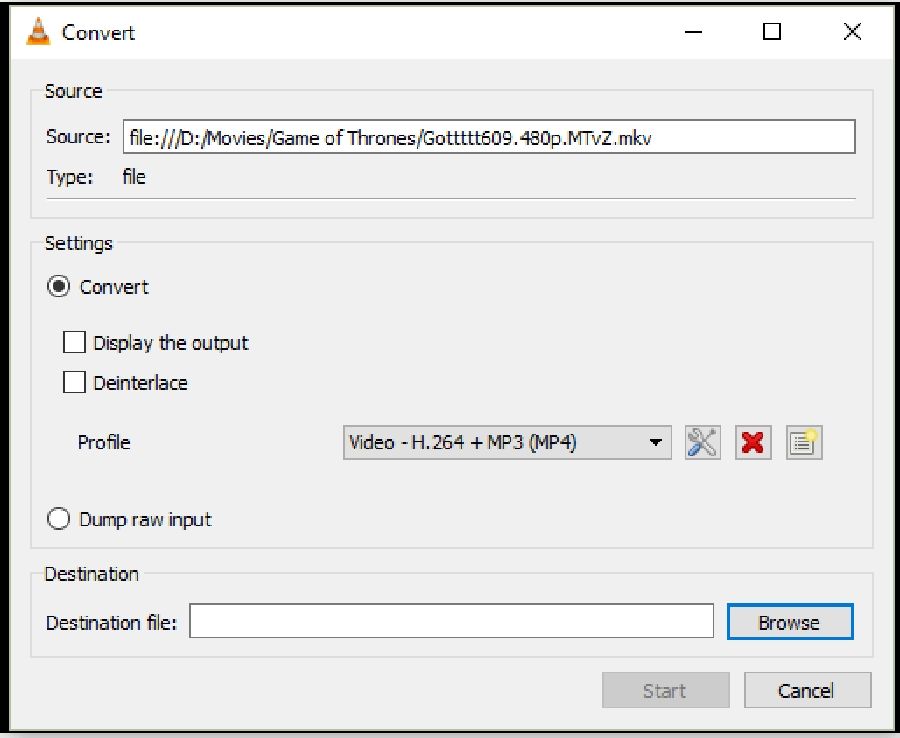 Step4
In the final phase, click on Browse to choose the destination. After that, click on Start to begin MP4 to MOV conversion process.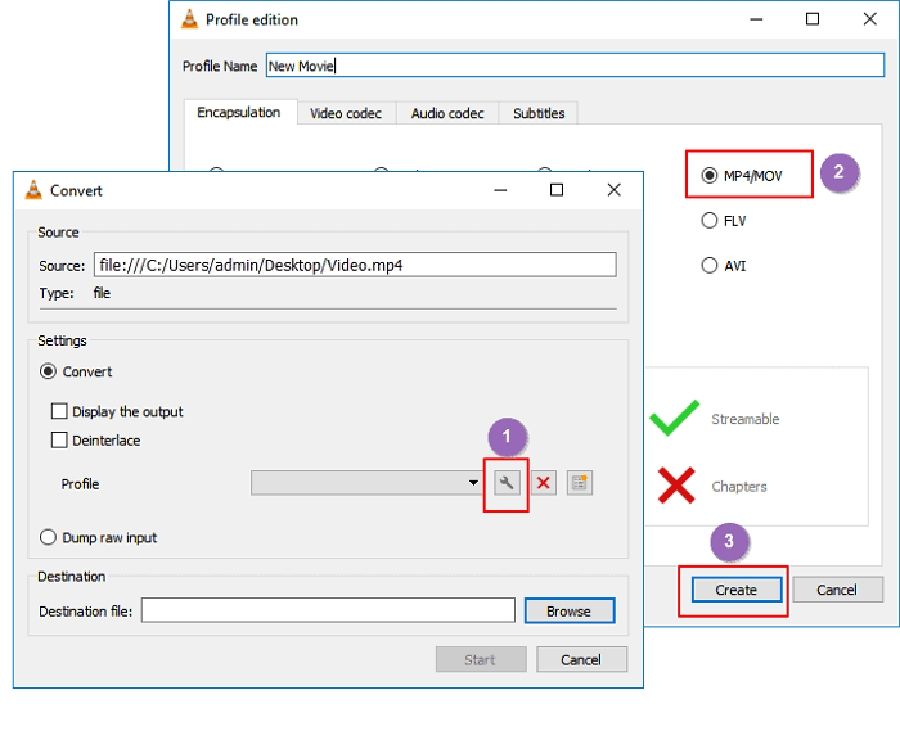 Convert MP4 to MOV with iMovie
iMovie is another built-in app on Mac OS that enables you to view photos, play videos, and clip videos with a few fundamental operations. The iMovie app is somewhat similar to Quicktime & VLC because it also allows you to adjust video format without losing quality. Thus here are the steps to convert MP4 to MOV using iMovie.
Step1
Launch the iMovie app on your Mac and add your MOV file. Then click on File in the menu bar and select Share in the drop-down menu and click on File.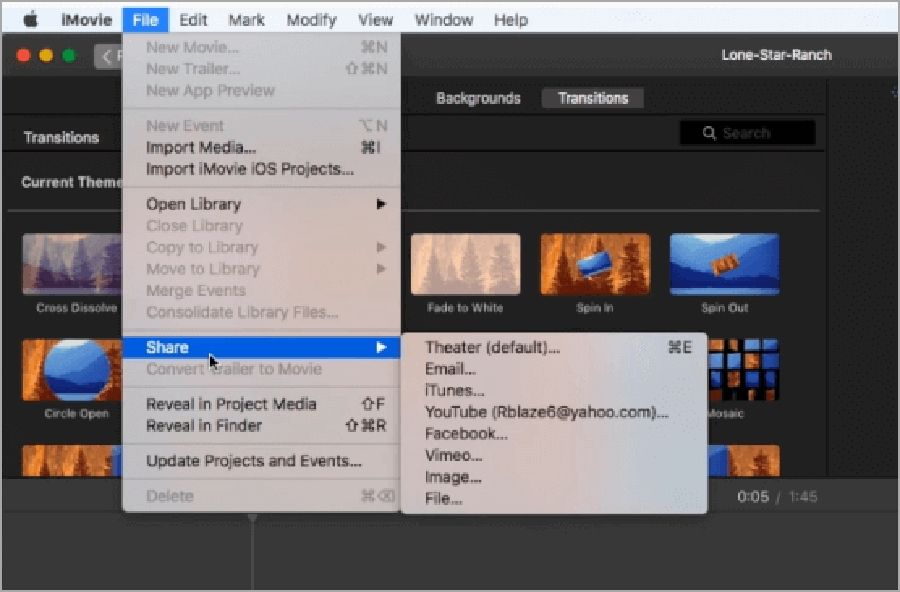 Step2
Set the video resolution, and set video Quality as "Best(ProRes), and hit the Next button.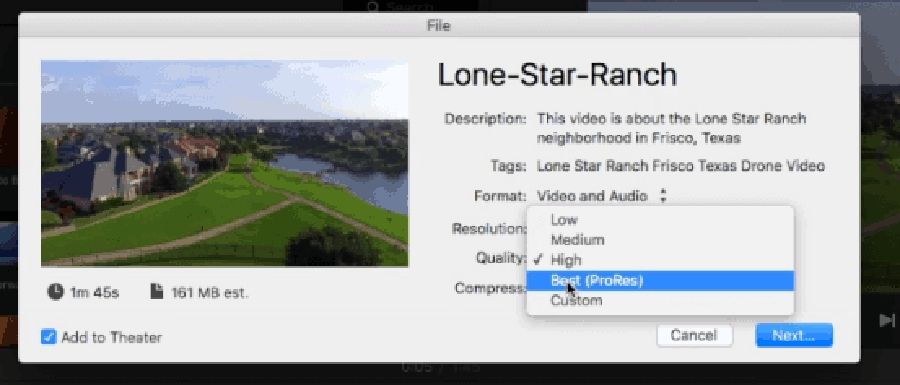 Step3
Navigate a location and click on "Save". By default, iMovie will save the video as MOV, and you only have to wait for the process to complete.
Part 3: Free Online Mp4 to MOV Converter
Another way to convert MP4 to MOV is by using a dedicated online video converter. And
Online Video Converter
is one of the best web applications with a rich set of supported formats and flexible features that allows you to convert MP4 to MOV free and unlimited.
Also, This tool offers more than you could expect from a MOV converter, and it requires no technical knowledge making the conversion process easy and fast.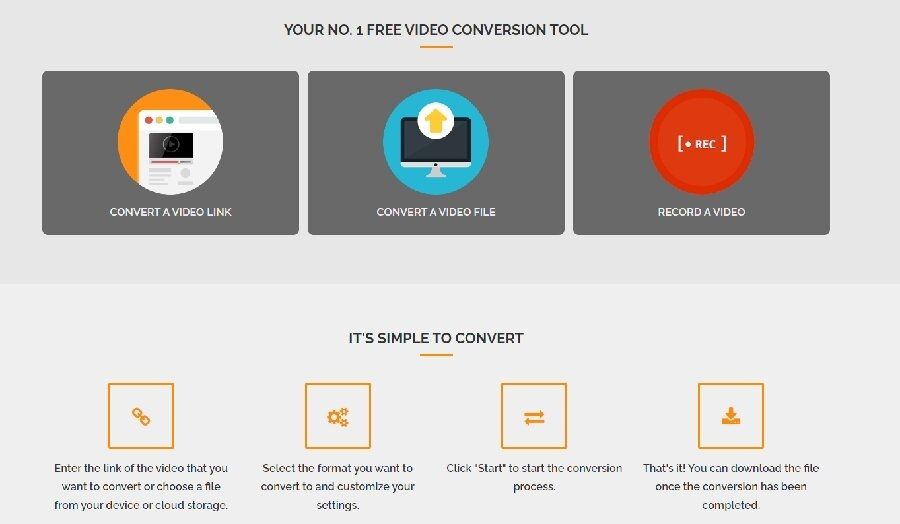 Step2
Add a Link or File of the MP4 video you're willing to convert.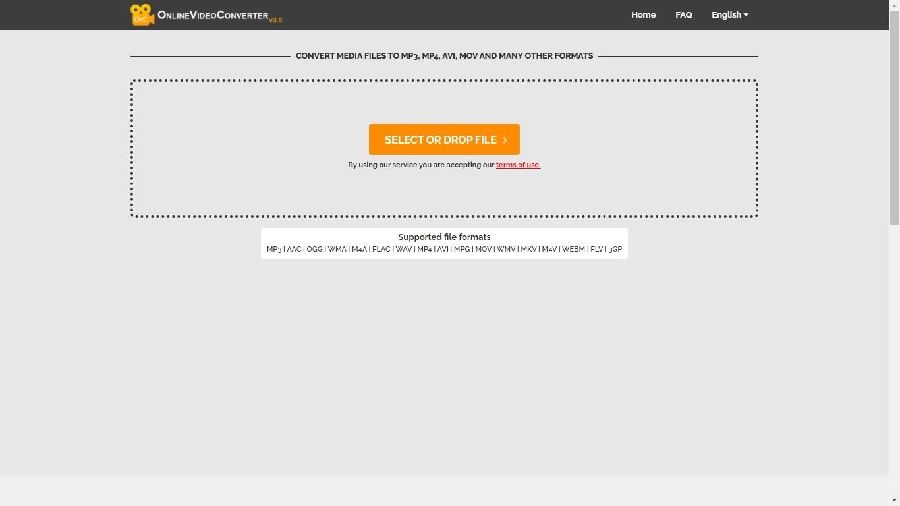 Step3
Choose MOV as the format you're willing to convert your MP4 file.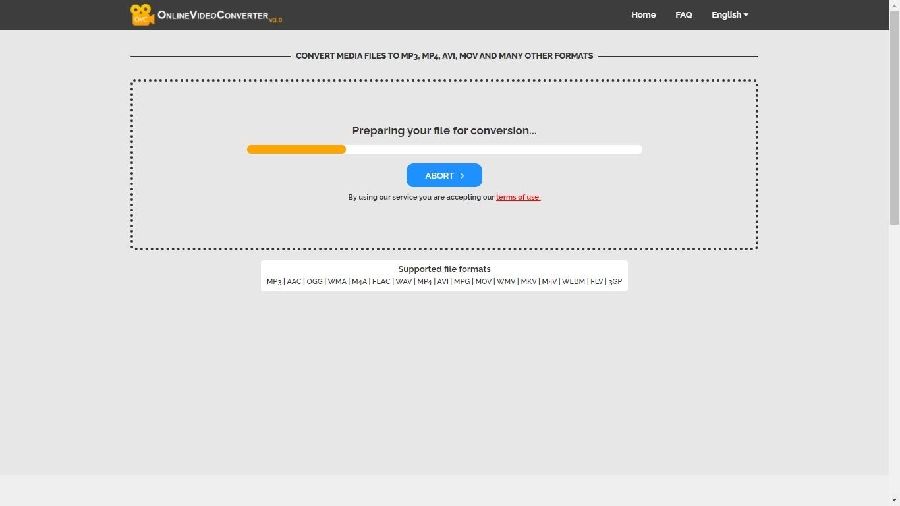 Step4
Click on the Start button to start the conversion process. Then, click the Download button to access your new file.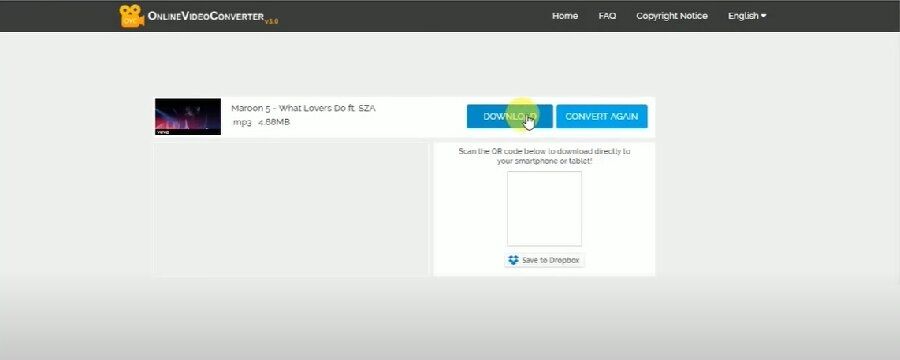 The process of converting MP4 videos is incredibly easy and fast if you've got access to a pro video converting software that you need to convert MP4 to MOV efficiently. However, this article has covered every aspect of converting MOV to MP4 on Mac/Windows both, free, paid, and online ways. But the Aicoosoft software is an exception of all methods mentioned above because of its speed, clean user-interface, and the vast array of video editing and conversion features.