As we know, only Windows programs such as Windows Movie Maker or Windows Media Player supports the AVI video format. Meaning you can't play or edit AVI videos on Mac operating system. In contrast, situations may arise where you download a video on your Mac and find out it's in AVI format. Then you'll need to convert this video into MOV format for easy viewing and editing.
Anyways, there are several ways to convert AVI to MOV QuickTime, but not all can restore video quality after the conversion process. Thus this article will introduce you to the best way to convert AVI to MOV fast without losing quality.
Part 1: Best 30× Faster AVI to MOV Converter
If you think of the best Mac/Windows video converter, you'll imagine something that can convert your videos in seconds with high quality! And Aicoosoft is the best of the best video conversion software you can ever find.
Aicoosoft Video Converter is not only an ordinary video conversion tool, because it's all-in-one software, as it has the maximum capacity to convert, edit, trim, transfer, and download videos (over 1000 formats from 1000+ sites) fast and easy. All this involves only just a few clicks, and your videos will be converted into the format of your choice in a lightning-fast manner. You can check out some features of this avant-garde video conversion tool below.
Key Features
Avant-garde video conversion and editing tool that doesn't spoil the quality of converted videos.
Aicoosoft video converter has the unique characteristics of giving 100% conversion on different devices.
The conversion speed is lightning fast and matchless.
How to Convert AVI to MOV on Windows10 and Mac without Losing Quality
Step1
Install the Aicoosoft video converter and launch the app on your Windows10/Mac PC. Afterward, add the file you're willing to convert from your computer by clicking the Add Files button at the left corner of your screen. And you can add Folder by clicking the triangle icon beside the add files button.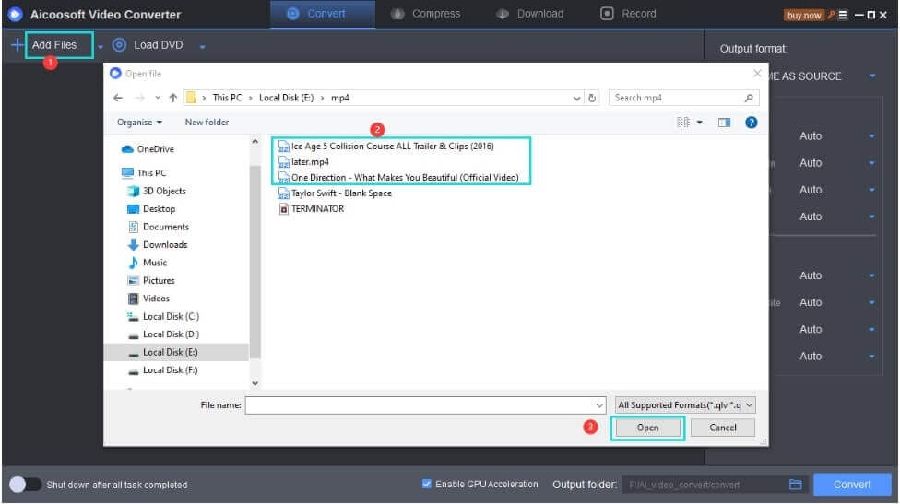 Step2
If you've successfully added the AVI file, navigate to the top right corner of the pane, and select Output Format as MOV.
Step3
Click on the Convert button at the bottom right corner to convert AVI to MOV.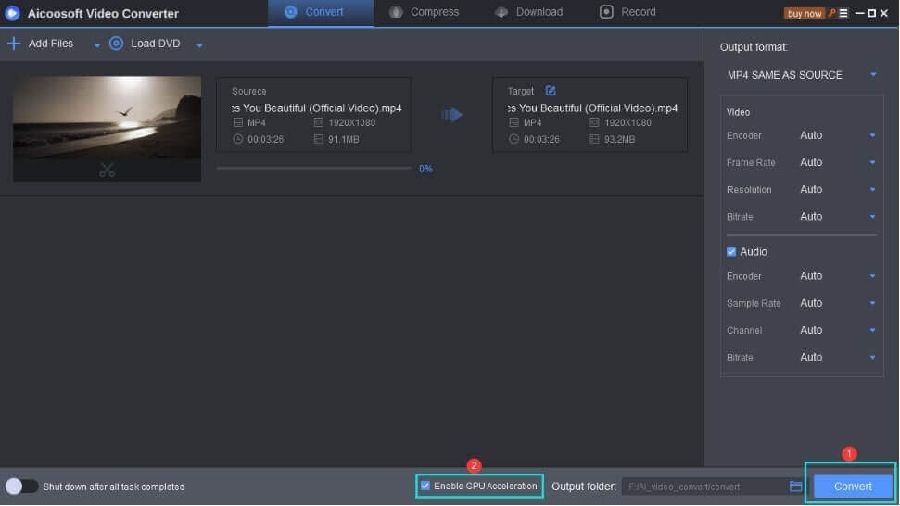 Step4
Hit the folder icon beside the convert button to locate your new file.
Part 2: Can I Convert AVI to MOV With VLC?
A quick answer to this question is, Yes! And it involves only a few steps. You can follow the steps outlined below to convert AVI to MOV free using VLC.
Step1
Open the VLC app on your Windows10/Mac computer> navigate to the menu bar and click on the Media button> select Convert/Save from the drop-down menu.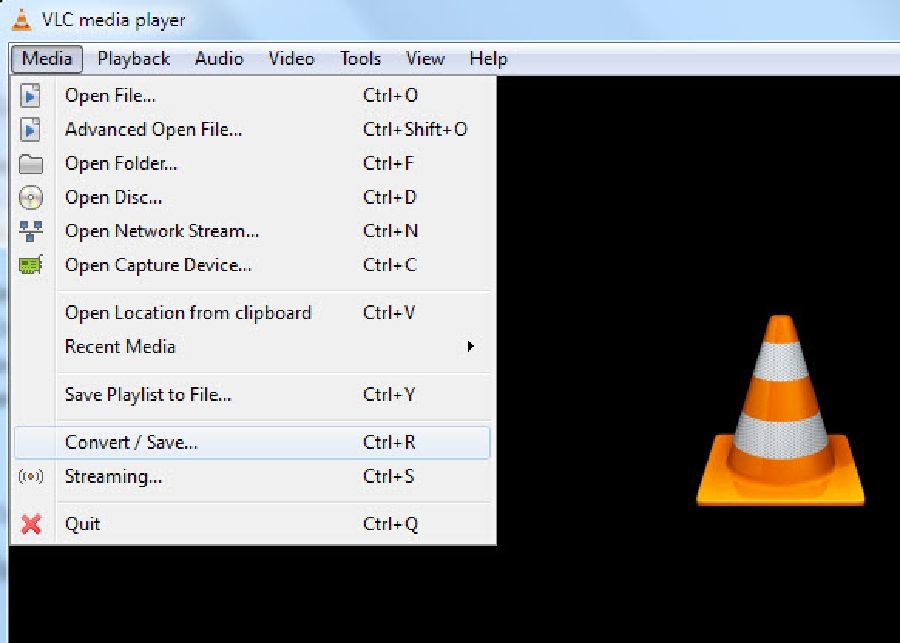 Step2
Hit the Add button at the right corner to select the AVI file and click on the Convert/Save button beneath.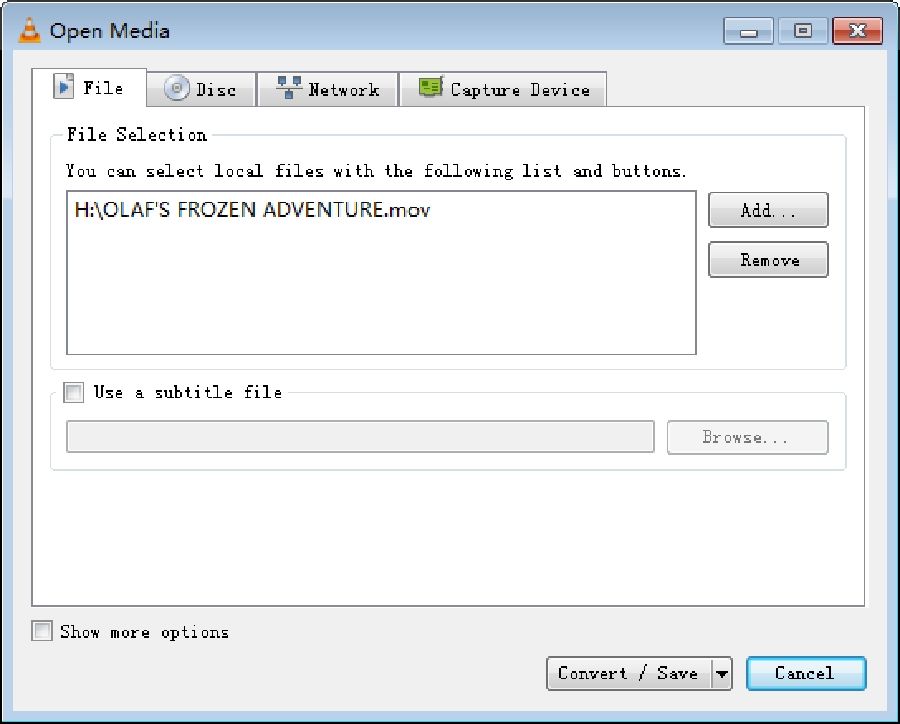 Step3
Click on the Settings icon beside the drop-down arrow to select the profile edition. And in the new windows page, select MP4/MOV as the new format. Then hit the Create button at the bottom corner to confirm the changes.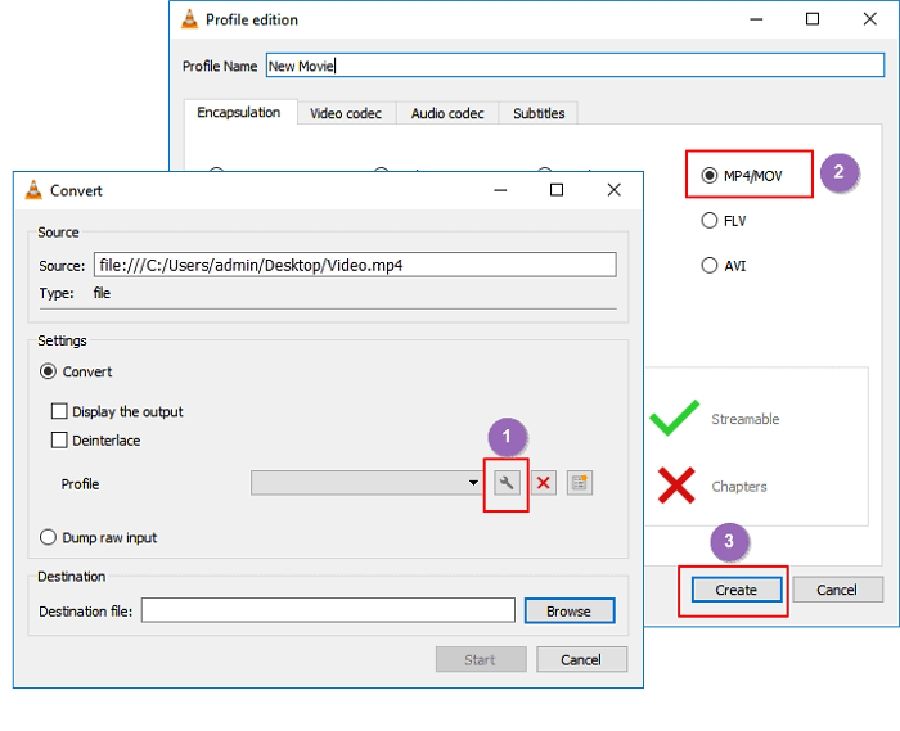 Step4
Click on Browse to choose the destination. After that, click on Start to begin AVI to MOV conversion process.
Part 3: How do I Convert AVI to MOV Online Free
With many online converters available on the internet today, finding an online AVI to MOV converter that has all it takes to suit your requirement isn't a walk in the park. For this reason, we'll introduce you to one of the best web applications for converting videos online in this section.
Online Video Converter is one of the top web applications that supports unlimited conversion of videos into different formats quickly and easily. And it also supports the download of videos from different streaming sites. So if you've found a youtube video you want to watch offline, you can always reach out for this tool wherever and whenever. Anyway, I've demonstrated the easy steps to convert AVI to MOV using Online Video Converter.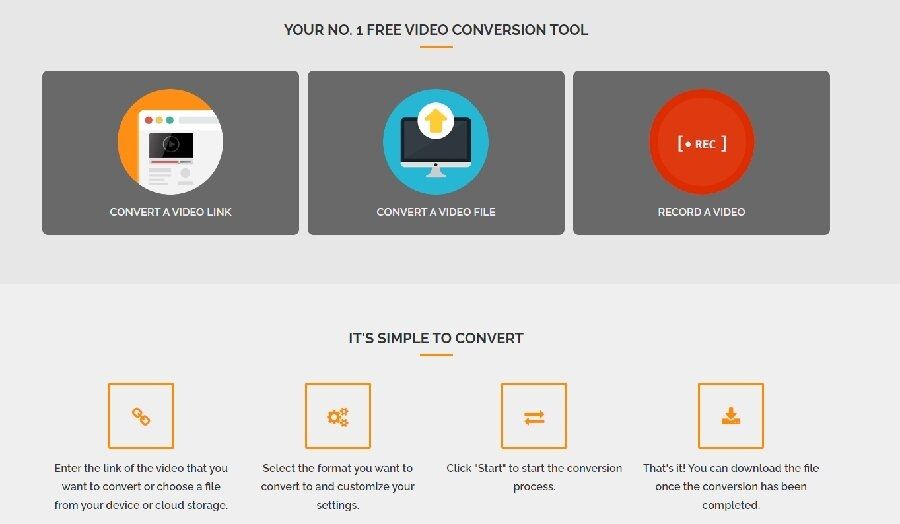 Step2
Add a Link or File of the AVI video you're willing to convert.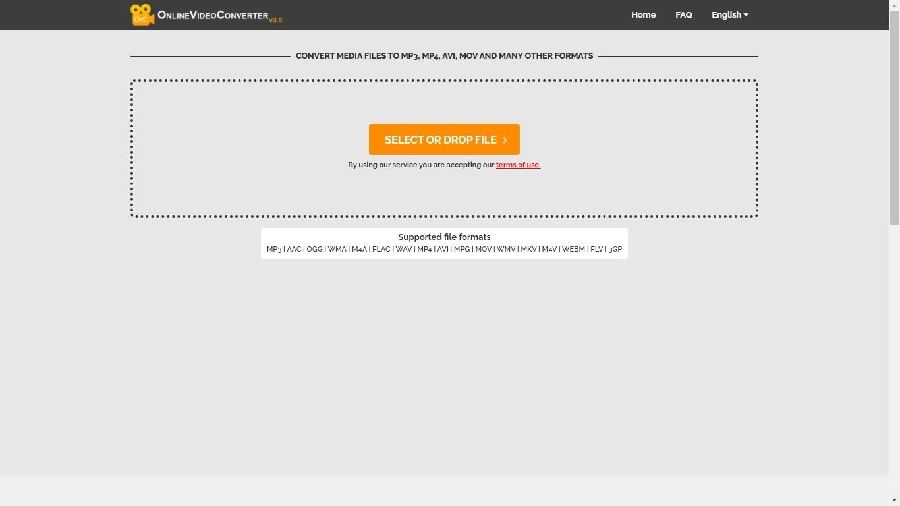 Step3
Select MOV as the format you want to convert your AVI file.
Step4
Finally, click on the Start button to begin the conversion process. Afterward, click the Download button to view your new file format.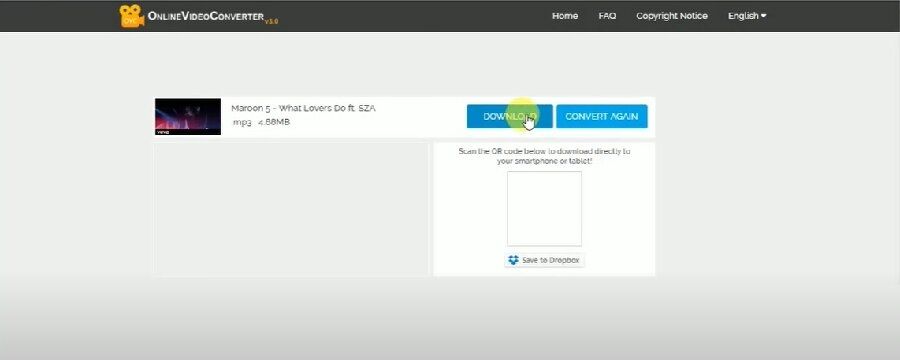 Pros:
The web application is highly intuitive. Meaning you require no technical knowledge to convert your AVI file to MOV
Additional software or plugins isn't required to access the web service.
Ability to convert videos fast and also allow downloads of video from streaming websites.
Cons:
Converted videos can't be stored for a long time.
Unavailability of Custom Settings.
The conversion process depends on your network stability.
Conclusion
The paperless era has brought about lots of stunning innovation that eased the way we carry out our daily activities. And Aicoosoft video converter is one of those innovations that's putting smiles upon the faces of humans globally.
So if you're stuck in a situation where you need to convert AVI to MOV without losing on your Windows or Mac, this article has covered the best video converter and other ways you can Convert your videos fast without compromising its quality.