Have you been searching for a very credible and easy means to convert WMV to MOV on Mac? Stick to this page and learn the top ways to convert your WMV videos to MOV without hassle.

Today, one of the most popular means of transmitting information is through video. But we sometimes have issues or troubles around WMV videos not being able to play on our devices. In this case, you'll need to convert the video into a format that's accepted by your device. Nevertheless, we propose you read through this guide and learn the fastest, free, and online ways to convert WMV to MOV format conveniently. Besides, this is the best guide you can ever find online because we've covered all the basic knowledge you may require in the process of converting your WMV videos.
Part 1: Fastest WMV to MOV Converter on Mac/Windows/Chromebook in 2021
Aicoosoft Video Converter is the fastest, most effective, and strongest video converting software you can ever find online. From it's speed to the output quality and lots more, this software has been a blessing in how individuals globally convert WMV to MOV on all devices.
Furthermore, Aicoosoft is an Ai technology-facilitated app that converts, compresses, and edit videos in only one click without hampering any aspect of your video. The fact is you can't be mistaken in employing this avant-garde video converter in your conversion process. So check out some of its outstanding key features below.
Key Features:
Extraordinary WMV to MOV converting tool that converts videos lightning-fast without compromising video quality.
Aicoosoft is an All-in-one video converter that supports downloads, recording, compression, and editing of videos in over 1000 formats within a few clicks.
Avant-garde AI technology that gives a perfect balance between conversion speed and output quality.
How to Convert WMV to MOV Fast and Efficiently Without Loss Quality
Step1
Install and start up the Aicoosoft video converter on Mac/Windows to start up the process. After that, add the WMV video file from your computer. You can also add a folder by clicking the triangular icon beside the Add Files button.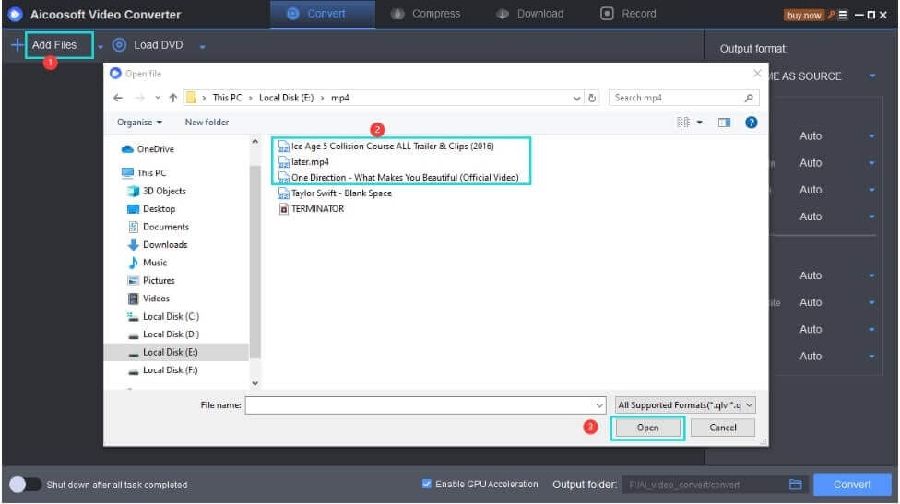 Step2
Select the Output Format as MOV.
Step3
Click on Convert at the right-hand corner of the pane to begin WMV to MOV conversion process.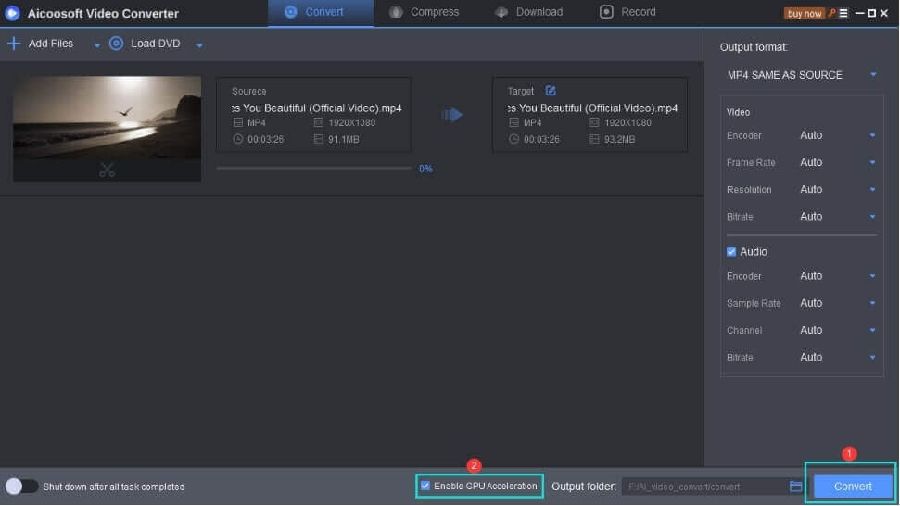 Step4
You can now access your converted video by clicking the Folder icon near the convert button.
Part 2: Top WMV to MOV Online Converter
If you're not ready to download third-party software, using an online tool is a great choice. But the problem is there are too many web applications for someone to choose from. For this reason, we recommend the Online Video Converter.
Online Video Converter is one of the leading online tools that is making a positive impact on how people convert WMV to MOV online. And it has a clean interface making it easy to use. Check the step-by-step guide below to proceed with the WMV to MOV conversion process using Online Converted.
Step1
Go to the site https://onlinevideoconverter.vip.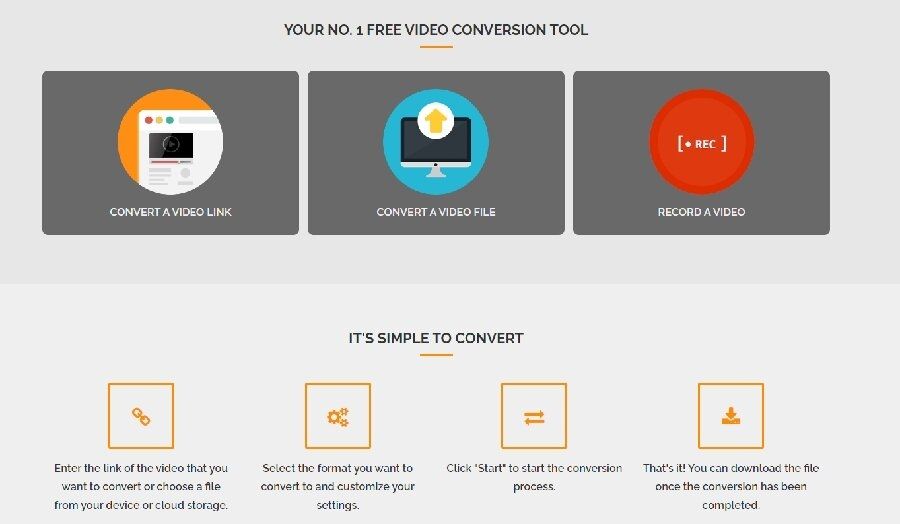 Step2
You can select the file that you want to convert. You can either choose a URL link or a file from your desktop and then choose MOV as output format and click on the start button.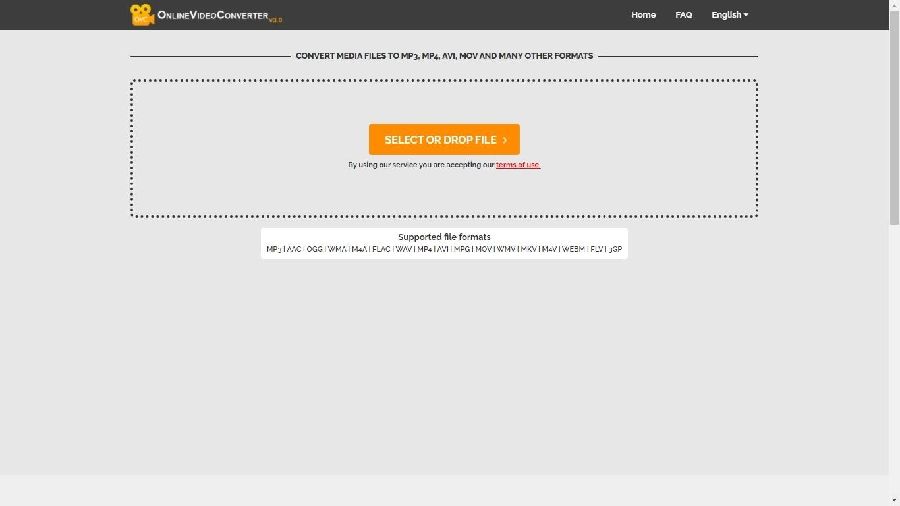 Step3
Once you click on the start button, it will start converting.

Step4
Once the conversion is finished, download the file to get easy access.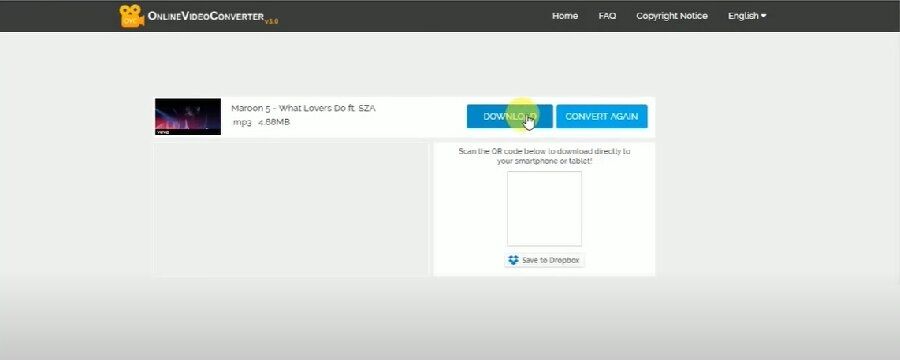 Part 3: How To Convert WMV to MOV using VLC
If you've been using the VLC media player, then you must be aware of its converting ability. VLC is a universal playback tool compatible with Mac and Windows computers that can convert WMV to MOV with high quality. So check the steps below to convert your WMV videos using VLC.
Step1
Launch VLC on your Windows/Mac/Chromebook computer> click on Media in the menu bar> select Convert/Save from the drop-down list.
Step2
Hit the Add button on the right-hand side to open the WMV file and click on the Convert/Save button beneath.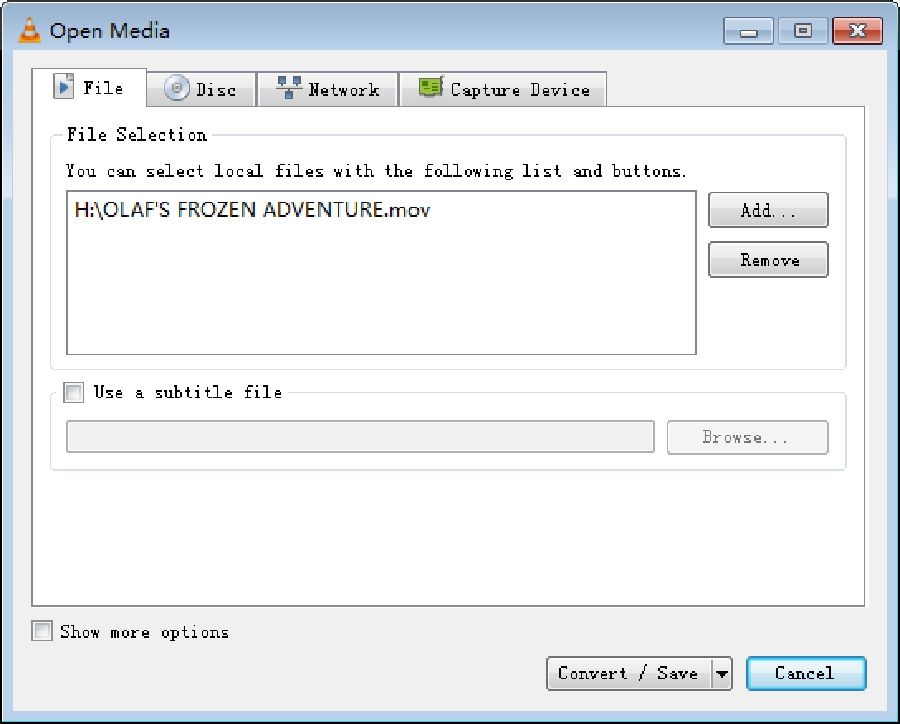 Step3
Click on the Settings icon beside the drop-down arrow to select the profile edition. And in the new windows page, select MOV as the new format. Then click Create at the bottom corner to verify the changes.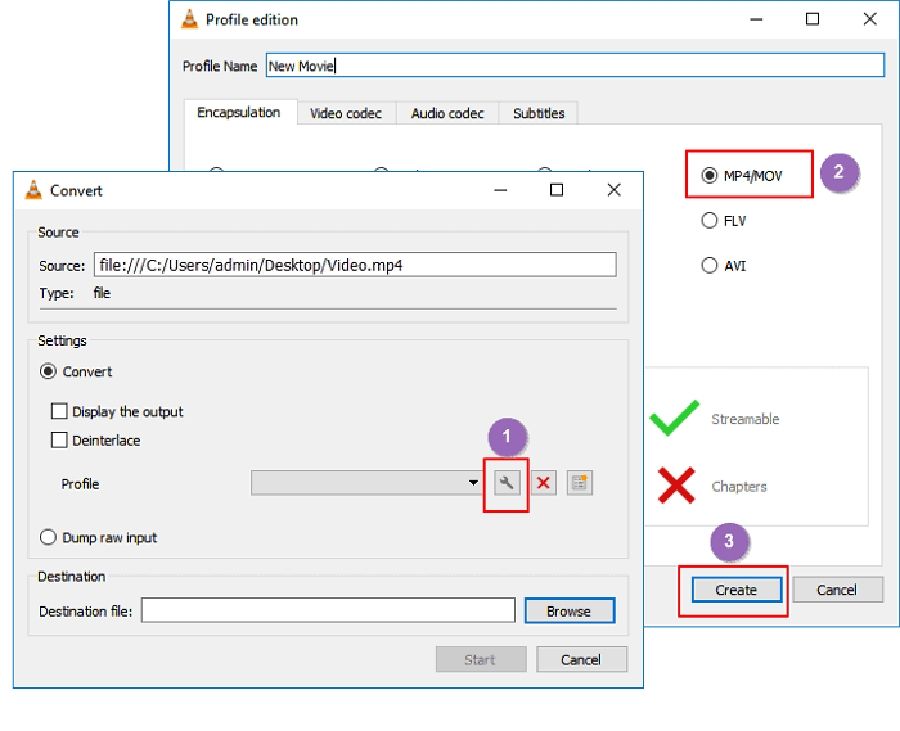 Step14
In the final step, click Browse to select the destination of your new file. Then click Start to commence with the WMV to MOV conversion process.
Conclusion
If you are looking for the best software to convert WMV to MOV, Aicoosoft is a powerful video converter that has advanced converting features that helps maintain a perfect balance between conversion speed and output quality. However, you can also employ the VLC freeware program on your computer or online tool. But we authorize Aicoosoft as it'll help maintain video quality.