M2TS or MPEG-2 transport stream, is an open source video file container for storing HD videos, and other multiplexing files. The format is one of the latest, so just a few media players supports it. Media players such as Windows, VLC Media Player, are capable of running or opening files in M2TS format, while MacOS and most portable players aren't.
So one question often asked by end users with this type of file is: how can I play M2TS files on my device? Well, there is just one answer to this, and that's convert to MKV. We advise you to convert to MKV because it contains all types of M2TS data and from MKV you can convert to other output formats compatible with your device.
One amazing thing about this conversion is that the visual quality of your file doesn't change while the file size reduces. But what could make this conversion occur? Well, thanks to software engineers for developing video converters to help you and I convert media files without stress. Here in this article, we'll checkout the top 5 video converters in 2021 to convert M2TS to MKV.
Part 1. Super-fast M2TS to MKV Converter for Windows/Mac
Aicoosoft Video Converter is an all in one software designed for both amateurs and experts to convert their video and audio files from one format to another within the shortest turn around time. The program possess a built in multi core processor which enhances the speed of conversion to about 30X that of other video converters you find online. It supports over 1000 file formats, so you can convert without limits. With the exception of Linux PC owners, both Windows and MacOS owners stand the chance to enjoy these aesthetic features since the software is compatible with their PC. You can easily compress HD video clips without stress, it's simple and quickly. Furthermore, Aicoosoft Video Converter is absolutely free to use- end users ain't charged for the services offered.
Features:
Supports built in editor that allows you to edit video clips by cropping, trimming, merging, adding multiple effects, filters, etc., to videos
Converts and compress HD files 30X faster
Supports GPU Acceleration and Multi-core Processor Optimization
Possesses drag and drop feature to upload media files
Supports over 1000 video/audio file formats which you can select from to convert your media files
Step by Step Guide
Here is a detailed step by step guide to help you convert your M2TS files to MKV using Aicoosoft Video Converter:
Step1
Run the Aicoosoft Video Converter on your PC to commence M2TS to MKV conversion.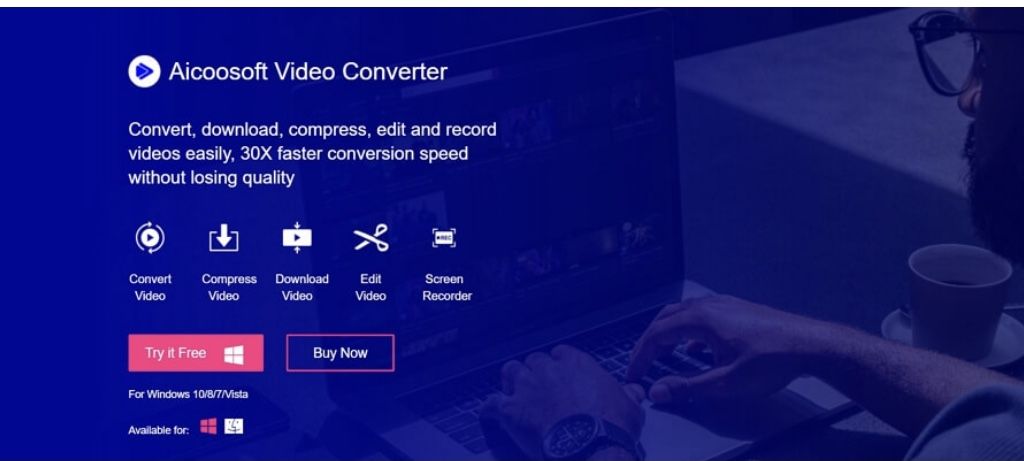 Step2
Click on the Add Files button to add the MKV file you would like to convert. Better yet, you could use the drag and drop feature on the program home menu to add your file. Multiple files can be added if you've got more than one file to convert.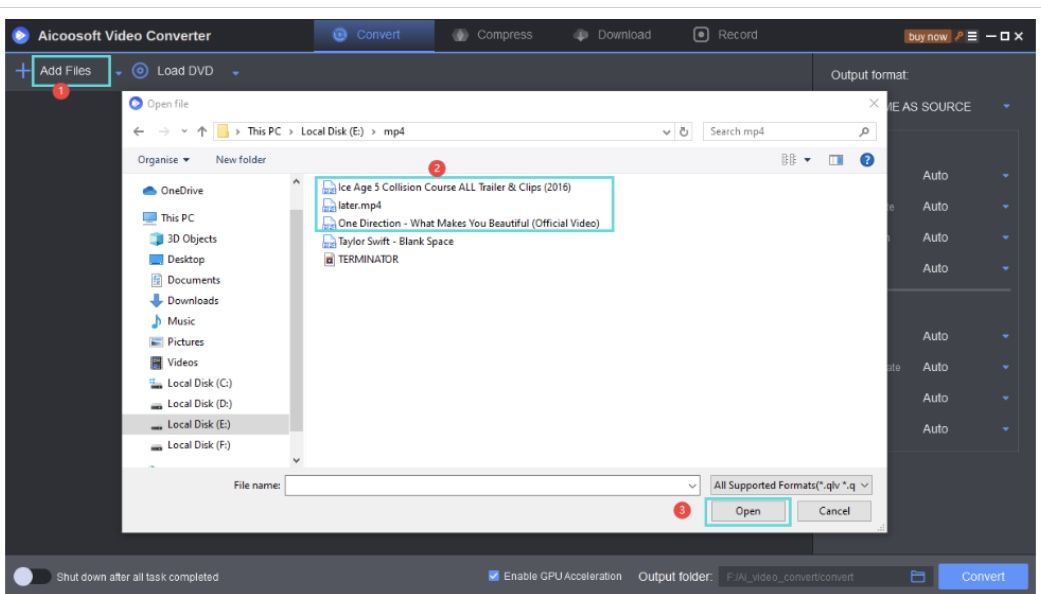 Step3
Set your target output format from the array of output formats supported by Aicoosoft Video Converter. Select MKV as your output format her and hit the Convert button to start converting from M2TS to MKV.
Part 2. Convert M2TS to MKV with HandBrake
This program, HandBrake, is developed specifically for PC user such as Windows, Mac, and Linux owners, to help them convert their media files from one format to another. The program is handy, secured and completely free to use. Follow the complete guide to convert M2TS to MKV with HandBrake: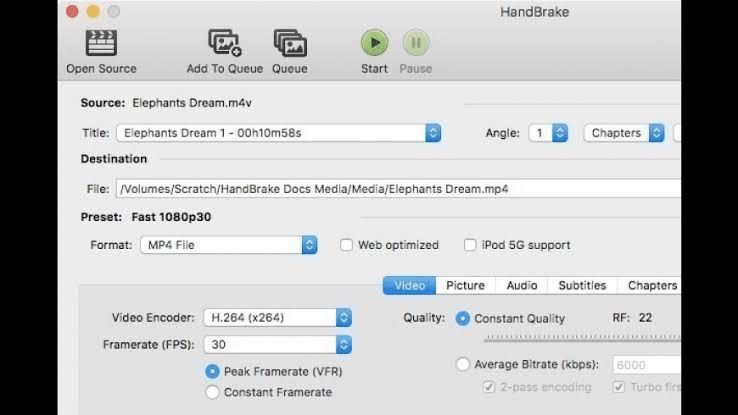 Step1
Download a version of HandBrake video converter compatible with your PC from the official website. Once installation is over, launch the program to access its main window.
Step2
Upload your desired M2TS file by clicking on the Browse button as shown below, choose an output format (select MKV here) and then hit the Start button to proceed with the conversion.
Part 3. How to Convert M2TS to MKV Free Online without Loosing Quality
With online programs, M2TS files can be converted to MKV for free. The programs are compatible with all gadgets including Windows, Mac, Linux, Sun OS, and mobile devices. Many of these programs are available online, but just two them are listed below with an how-to guide on how you can convert M2TS to MKV for each:
Convert2MP3
This is one of the most popular web based video converters for converting media files. Convert2MP3 burns M2TS files to MKV, or vice versa, 5X faster than any web based program. It works perfectly on Windows, Mac, Linus operating systems. Also, the program can be used to download video clips of any format from various social media channels like Facebook, Instagram, YouTube and many others. Here is a guide to help you convert M2TS files to MKV using Convert2MP3:
Step1
Ensure that your PC has got a stable internet connection, then click the link above to gain access to the official website for Convert2MP3. Paste the URL link of the media file you want to convert in the required space.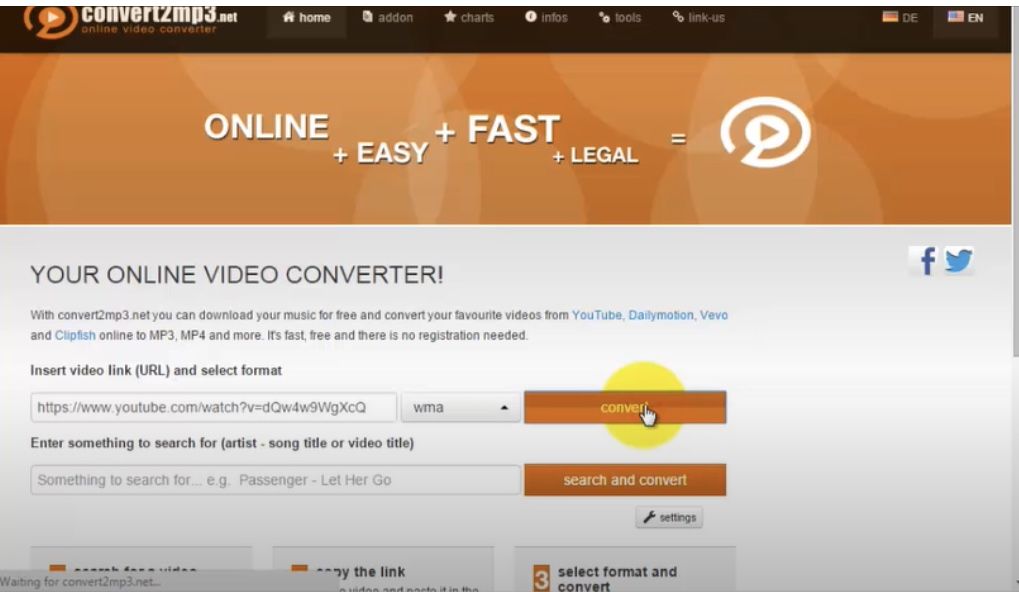 Step2
Select an output format which the file will be converted. Choose MKV here and the. Hit Convert to begin the process. Wait some minutes for it to complete, then click on the green Download button to get the file exported to your PC hard drive.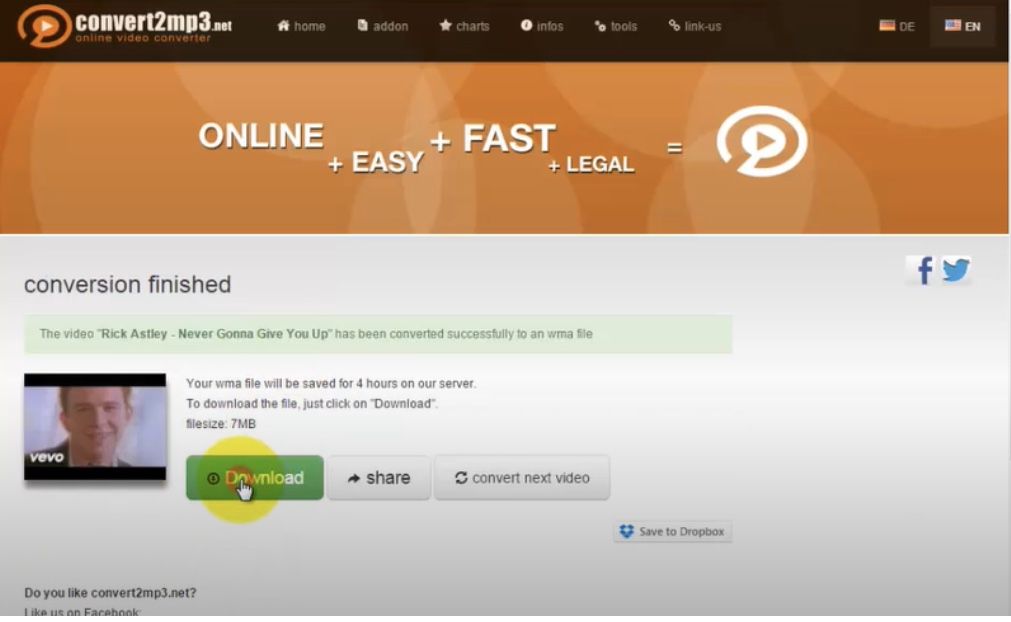 Online Video Converter
Online Video Converter is another superb program individual, whether full time or part time videographer, needs to convert their video clips. The program lets you convert and download media files of any format including MKV, MOV, M2TS, AVI, ISO, etc., from over 100 video sharing sites on your PC or smartphones. Unlike other web based programs, Online Video Converter deletes all converted files from its database once conversion is over, so third parties can't access them. Convert M2TS to MKV using Online Video Converter by following these steps:
Step1
Upload the M2TS file by entering the YouTube video link in the space given as shown below.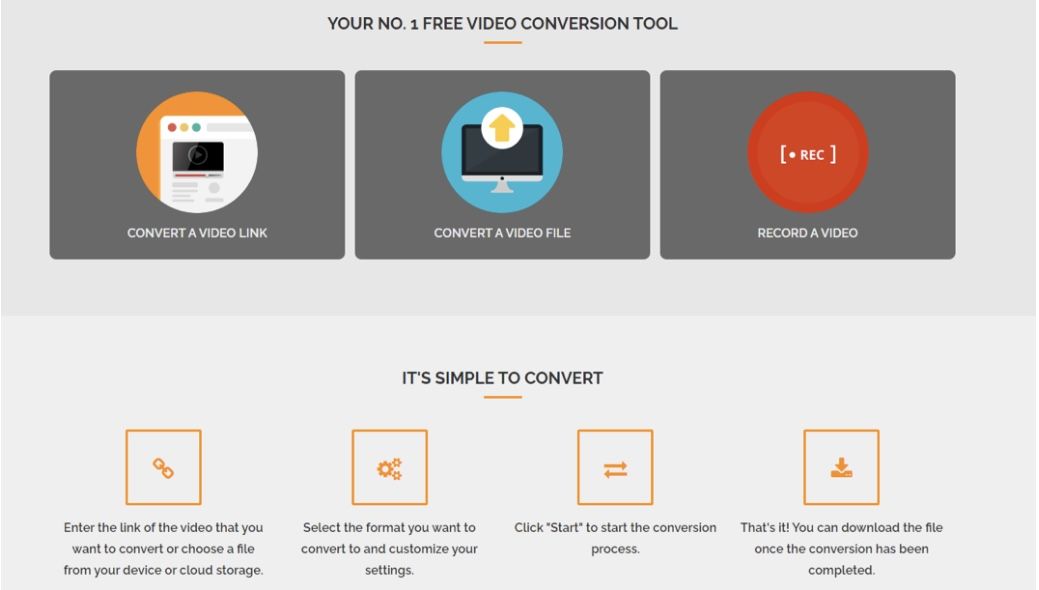 Step2
Choose MKV as your target output format to converted the M2TS file and then hit the Convert button for conversion to commence. Download the file once conversion is over.

Frequently Asked Questions
How do I convert M2TS?
Download Aicoosoft Video Converter on your PC, add your M2TS file, select your desired output format, then hit convert.
Can VLC play M2TS files?
Yes, VLC Media Player can play M2TS files on both Mac and Windows OS. All you need to do is download the app, select the M2TS file to play then click OK. Once you take this steps, VLC will start playing the file.
What is the best free video converter?
Aicoosoft Video Converter is the best software for converting any media files as it supports more than 20 output formats. It's a freemium software with intuitive user interface that lefts you convert easily and quickly.
Conclusion
And that's all we've got for you on 5 super-fast free M2TS to MKV converter in 2021. Select any of the programs given above and then follow the guide given to convert from M2TS to MKV. It's simple and quick.