MKV is an all in video format containing multiple video and audio codecs, subtitle tracks and more. It's one of the latest output formats used for storing video clips globally. One amazing feature that makes this format stand out amongst others is the way its designed such that it isn't outdated. With all these aesthetic features, MKV isn't supported on Apple devices like Apple TV, MacOS and iOS, and some portable players. This issue has posed a threat globally forcing end users not to download video files in MKV format. However, the solutions to this has been found, and here in this article we will be looking at each of them.
Part 1. Convert MKV to MOV on PC with Aicoosoft Video Converter [Recommended Trick]
Do you intend to convert and edit your videos without loosing quality? Then you need Aicoosoft Video Converter, a multipurpose video converting software designed for all PC OS except Linux. The software lets you add multiple effects, background, filter and more to your footages just to make them stunning and catchy. In addition to this feature, you are allowed to convert both audio and video from one output format to another.
Features
Converts and compresses HD files, MKV files to various output formats and vice versa without loosing quality
Possesses drag and top feature and built in editor
Built-in multicore processor and GPU accelerator raises the speed of conversion to 30X
Supports the download of MKV videos from over 1000 video sharing platforms such as YouTube, Instagram, Twitter, Facebook and many others
How to Convert MKV to MOV on PC with Aicoosoft Video Converter
Since Aicoosoft Video Converter supports both Windows and MacOS, it's important you go on the official website to download your own version of the software. Once you do, launch it to conversion to commence.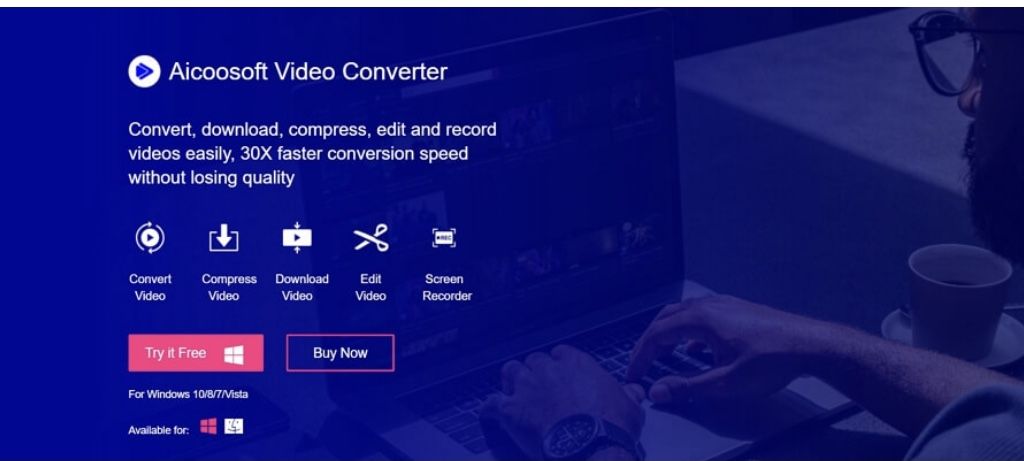 Step1
On the program user interface, you will find the drag and drop feature, use it to add your desired MKV file. Alternatively, you can use the Add File option to add or upload MKV files.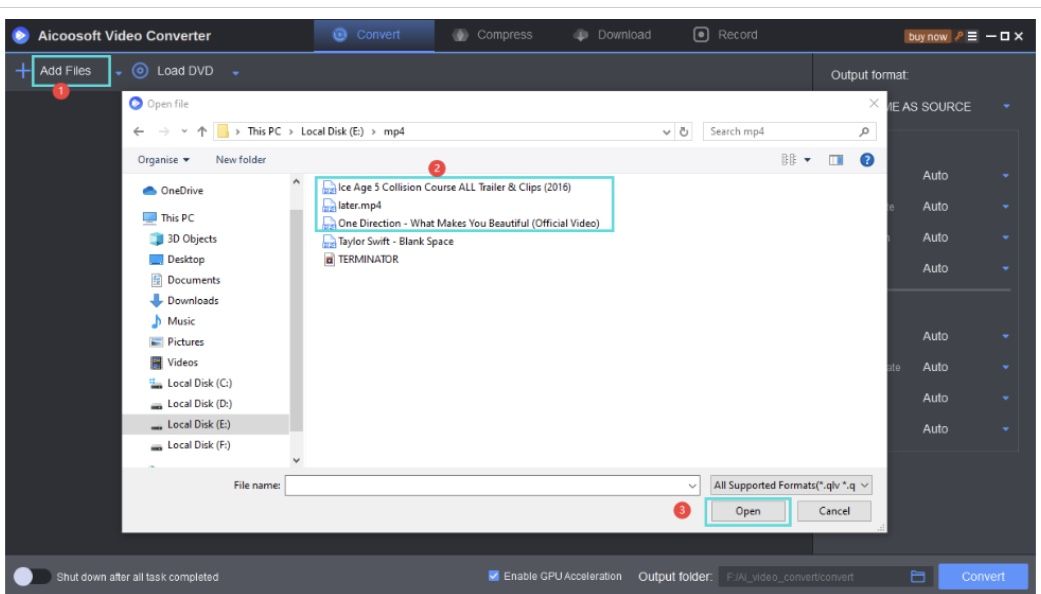 Step2
Choose MOV as your target output format to convert the MKV file. Once an output format is set, click on the Convert button to start converting.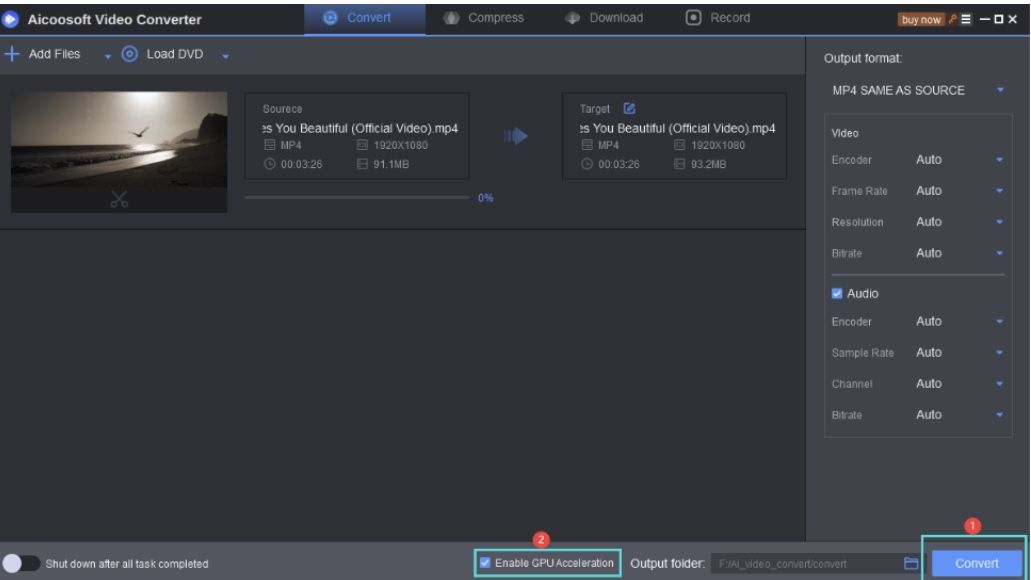 Step3
Wait some seconds for the process to complete, then click on the converted file to preview it.
Part 2. Another Trick to Convert MKV to MOV on PC Using VLC Media Player
Even though the VLC Media Player was designed for playing movies, the program can also function as a video converter. You can use it to convert you MKV file to MOV on PC without any difficulty. Also, you could use it to play MKV files smoothly. VLC Media Player is absolutely free to use, fast and secured. One problem faced by end users of this program is the inability of the program to convert multiple files at once.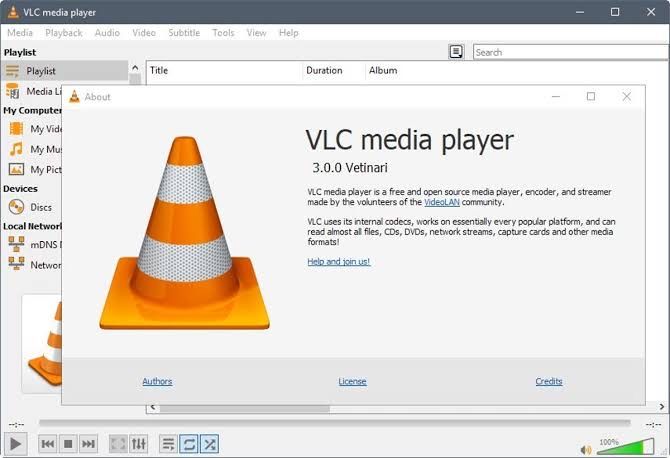 How to Convert MKV to MOV on Windows/MacOS with VLC Media Player
Below is the detailed step by step guide to convert MKV to MOV using VLC Media Player:
Step1
Download and install your version of VLC Media Player, launch it, click on the Media button at the top left corner of the window. A drop down menu will pop up, select Convert/Save or use the hot key Ctrl+R.
Step2
Tap on the Add button to import the MKV file you want to convert, then hit the Convert/Save button at the lower right corner of the window.
Step3
Set your desired output format by clicking on the drop down menu bar beside Profile underneath the Settings section. Choose MOV from the list that appears.
Step4
Choose a specific location where you would like to export the converted file. Click on Start to commence the conversion process. Wait for the process to complete, then search for the converted file on your PC to preview it.
Part 3. Convert MKV to MOV Free Online
For those who wouldn't like to install a video converter on their PC, you can use a web based program to convert your MKV files to MOV easily and quickly. We've got the best online programs here with the how-to guide for each to help you convert MKV to MOV.
Online Video Converter
This is a perfect alternative to all professional software and applications. Online Video Converter is can be used to convert videos from MKV to MOV and vice versa. You can also use it to convert to other formats since it supports over 20 output formats.
Detailed Step by Step Guide to Convert MKV to MOV with Online Video Converter
Step1
Go on the official website for Online Video Converter, enter the URL link of your desired MKV video, select an output format and hit the Convert button.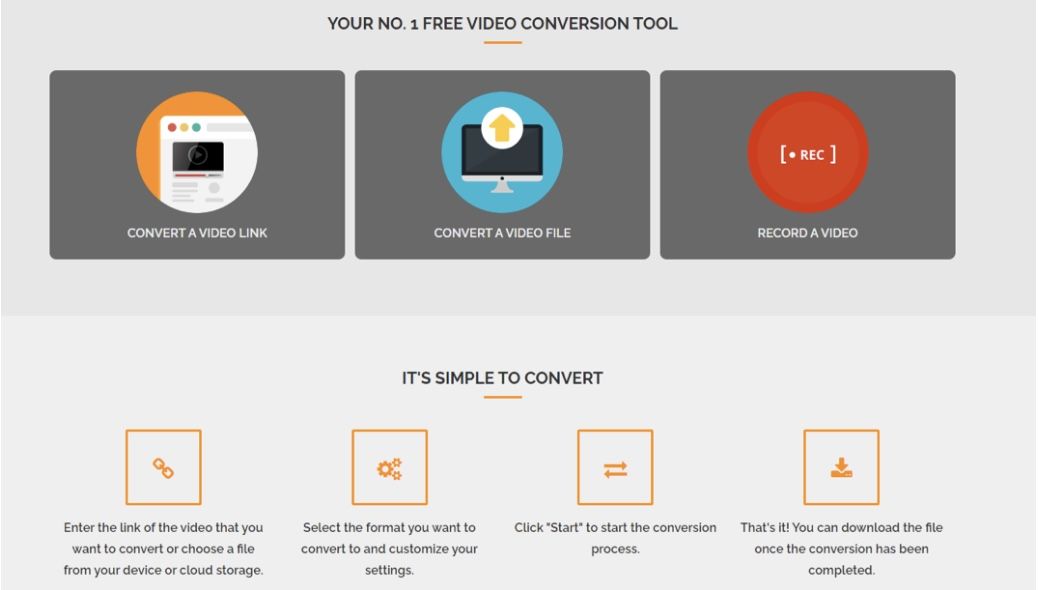 Step2
Wait for a while for conversion to end, then hit the green Download button to export the converted file to your PC hard drive.

Convert2MP3
Convert2MP3 is another excellent web based program developed mainly for the conversion of media files from one output format to another without the file loosing quality. The program has an intuitive user interface which makes it suitable for both novices and professionals as navigating around it is made easy.
Step1
Enter the URL link of the media file you will like to convert in the space given. You can copy the link from your PC and paste it into the required field.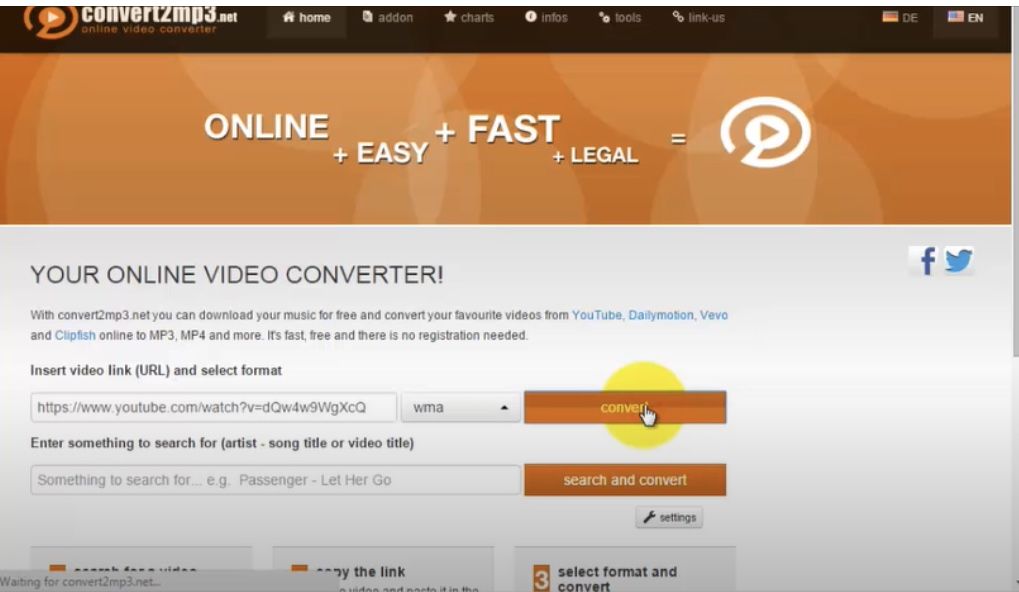 Step2
Choose your target output format to convert the MKV file. Here you pick MOV as the output format and then hit the Convert button. Once the conversion is over, download the converted file.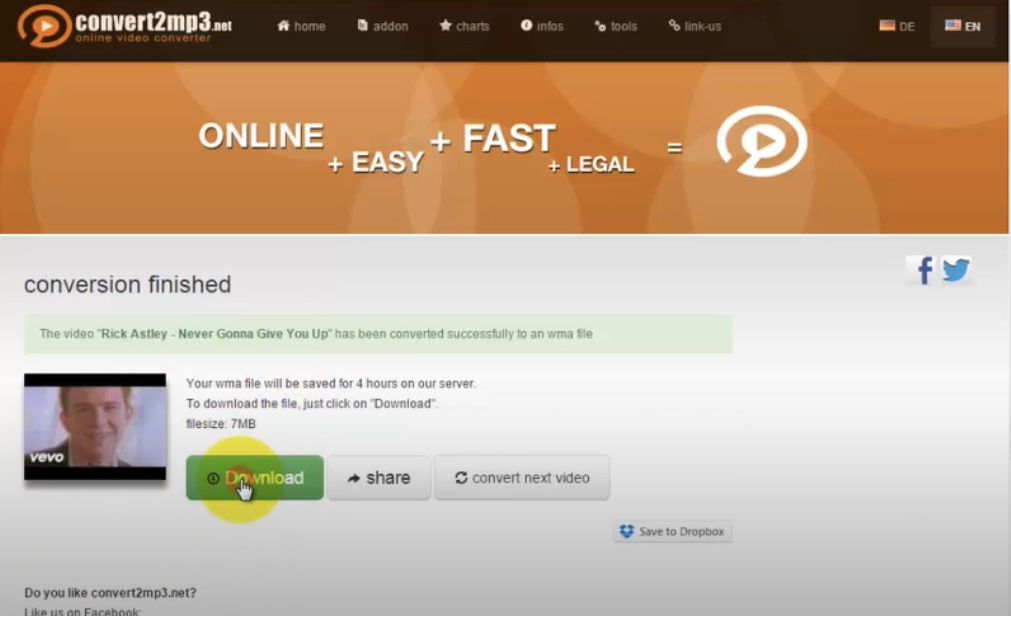 Frequently Asked Questions
Some frequently asked questions and answers are given below to help you understand how you can convert MKV to MOV.
How do I convert MKV to MOV for free?
To convert you MKV files to MOV for free, you need a professional software like the Aicoosoft Video Converter. The software is free to use, fast and secured. Install the software version compatible with your device and follow the guide given above to convert MKV to MOV.
What's the fastest MKV to MOV converter for PC?
Aicoosoft Video Converter is the fastest software you can use to converter your files. It supports several different output formats such as MOV, MKV, AVI, MP4, MP3, ISO and others.
Does Apple devices support MOV?
Yes, Apple devices support MOV file. You can use Apple QuickTime program to watch video files in MOV format without stress.
Conclusion
That's all for the top 5 tricks to convert MKV to MOV on Windows and MacOS, apply any one of them in your next video conversion process. We implore you to use the Aicoosoft Video Converter as it's the best of all the programs listed.