Over the years, the demand for MKV to MPEG video converter has increased sporadically due to the incompatibility of these fie format (MKV) with almost all media devices such as portable player, Windows and most especially Mac OS. To meet end users demand, lots of video converters have been created, however, just a few of them are of high standard. Here in this article, we will be looking at the top 7 video converters in 2021 which are compatible with Mac and capable of converting MKV to MPEG.
Part 1. Top 3 MKV to MPEG Video Converter Compatible with MacOS
Here are the top 3 video converting programs you need to convert your MKV files to a more simplified format like MPEG:
1. Aicoosoft Video Converter
Aicoosoft Video Converter is a five star video editing/converting software designed for both amateurs and professionals to create superb video clips. It allows you to burn or convert media files of any format as fast as possible without delay. The software supports all PC including Windows and MacOS excluding Linux. With Aicoosoft Video Converter, you can convert multiple files, add multiple elements to footage, crop, trim, and merge videos.
Features
Converts and edits videos without reducing their quality.
Can be used to download videos of any format from over 1000 video sharing sites.
Supports more than 1000 video and audio output formats which end users can select from to convert their media files
Can function as a video compressor to compress one or more videos including HD videos.
Possesses built in multi core processor which enhances the speed of conversion
Step by Step Guide to Convert MKV to MPEG with Aicoosoft Video Converter
Follow the detailed step by step guide below to convert your MKV file to MPEG without loosing quality:
Step1
Download, install and launch the version of Aicoosoft Video Converter that's compatible with your operating system on your Windows or Mac device.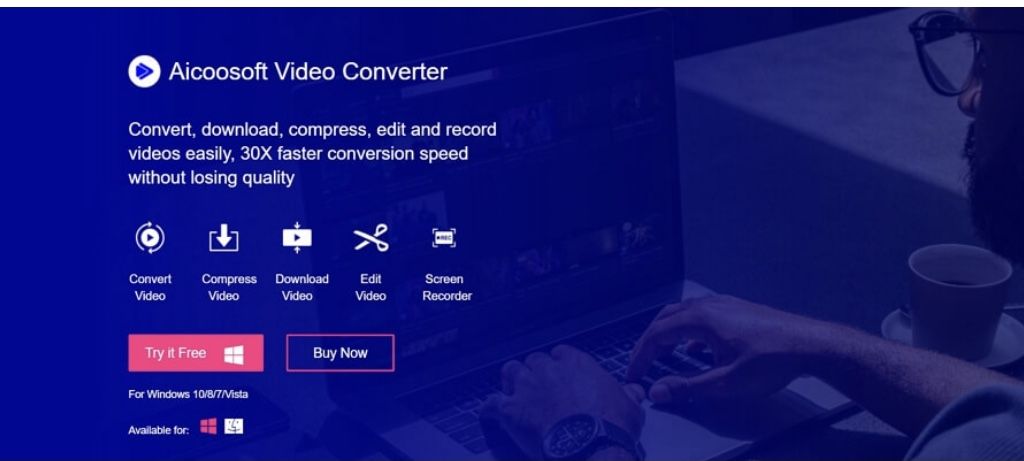 Step2
Use the Add Files button to load your desired MKV file on the program, or better yet, you could use the drag and drop feature found on the program interface.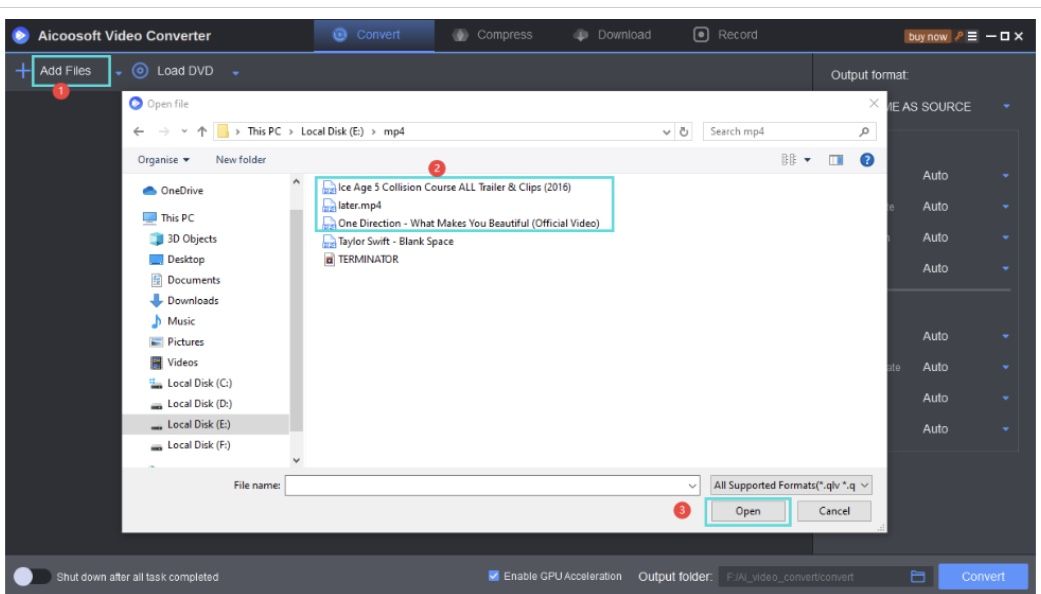 Step3
Set your target output format which the file will be converted into from the list of formats available on Aicoosoft Video Converter. Choose MPEG as your target output format for this article.
Step4
Click on the Convert button for conversion to start. Wait some seconds for the process to complete, then click on the file to preview.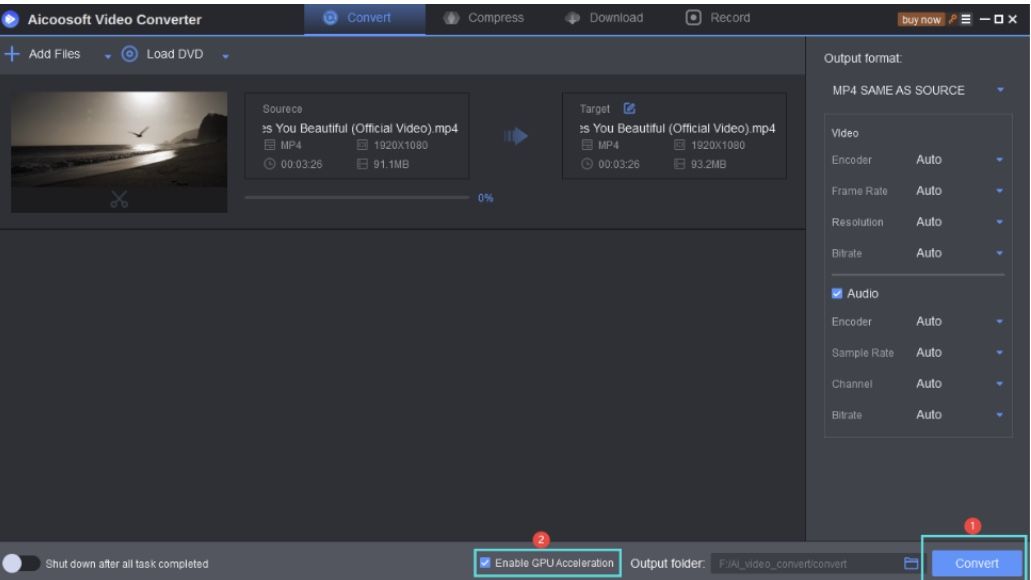 2. HandBrake
Here is another versatile video converter with excellent sheer speed for converting media files from one format to another without delay. It's fast, secured and free to use. HandBrake is easy to navigate around as it's user interface is made simple, and clear. It supports over 500 video and audio output formats such as MKV, MOV, AVI, and more. Below is the simple step by step guide to help you convert MKV files to MPEG using this software: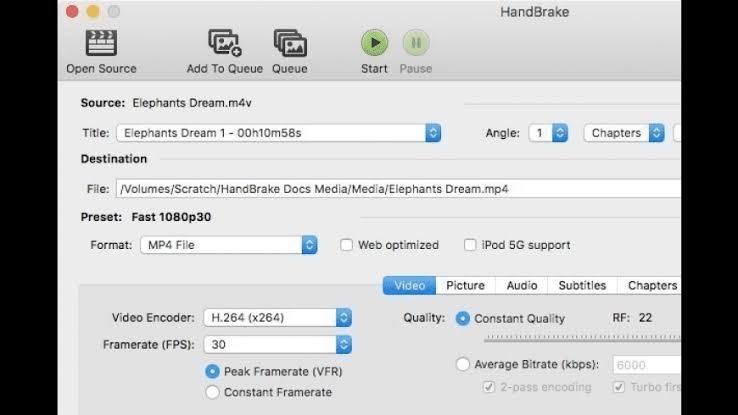 Step1
Download and install HandBrake video converter on your PC. Launch it, click on the Movie icon at the top left of the program to add your MKV file.
Step2
Choose your desired MKV file and ensure the output format is MPEG, then click on the green button to commence the conversion.
3. VLC Media Player
This is a multipurpose program which can function as movie player and video converter. VLC Media Player is a freemium program designed for both smartphones and PC users such as Android, iOS, Windows, and MacOS. The program is fast and simple to use. It has got the utmost security to ensure third parties or intruders don't have access to your converted files. Download and install VLC Media Player on your PC now and follow the guide below to convert your MKV to MPEG: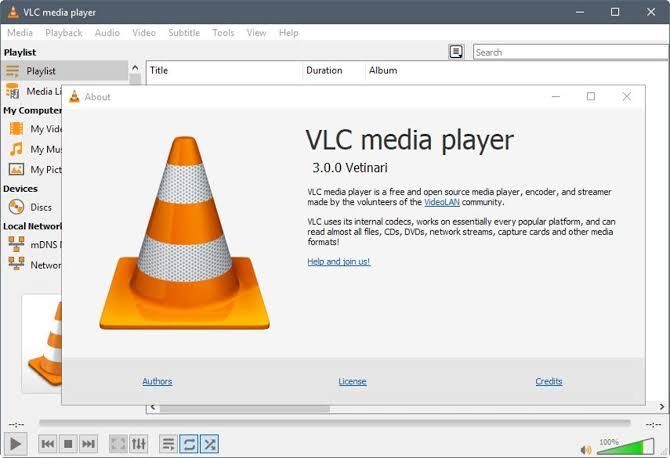 Step1
Open the program and then click on the Media button. A drop down menu will appear, select Convert/Save from the list that appears or use Ctrl+R and a new interface will pop up.
Step2
On this interface, click on Add, locate and click on your desired MKV file to import it on the program. Hit the Convert/Save button which turns yellow from grey once a file is added.
Step3
Click on the Profile Name icon, then tap on the drop down button to choose your output format. Select MPEG 1 and then click on Save.
Step4
Next, set a destination folder where the converted file will be exported, then hit Start to begin conversion. A progress bar will show on your screen, wait for it to finish, and your MPEG file is ready.
Part 2. Top 2 MKV to MPEG Free Online Converter
For individuals who don't want to install an application on their device for reasons best known to them, you can use a web based program to convert MKV to MPEG effortlessly. There are tons of thousands of this program available online, here are the top 2 which you can use for your video conversion process.
1. Convert2MP3
Convert2MP3 tops our list as the best online program for converting media files. The program converts MKV files to other output formats including MPEG and vice versa. It works perfectly on all computer systems and mobile devices. With Convert2MP3, you can easily add your desired MKV file, select your target output format, convert the file, then download and export on it on your PC. Check this simple step by step guide to convert from MKV to MPEG for free with Convert2MP3:
Step1
Open a web browser on your PC and enter the link http://convert-2-mp3.com, or tap on the link to access the official website of Convert2MP3.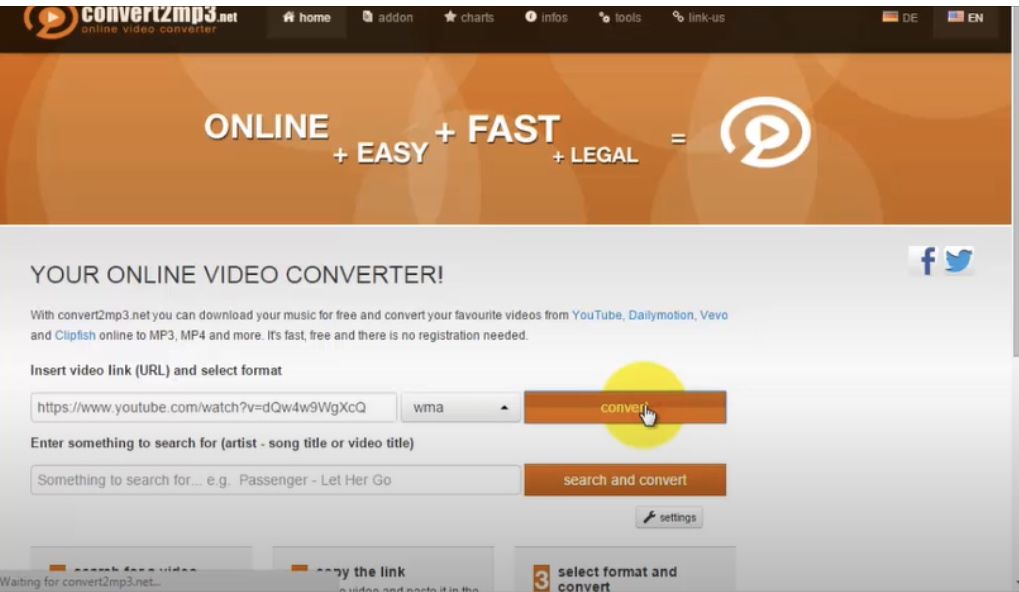 Step2
Enter the YouTube URL link of the video your want to convert in the required space, choose MPEG as your output format and hit the Convert button to start conversion. Download the converted file once conversion is over.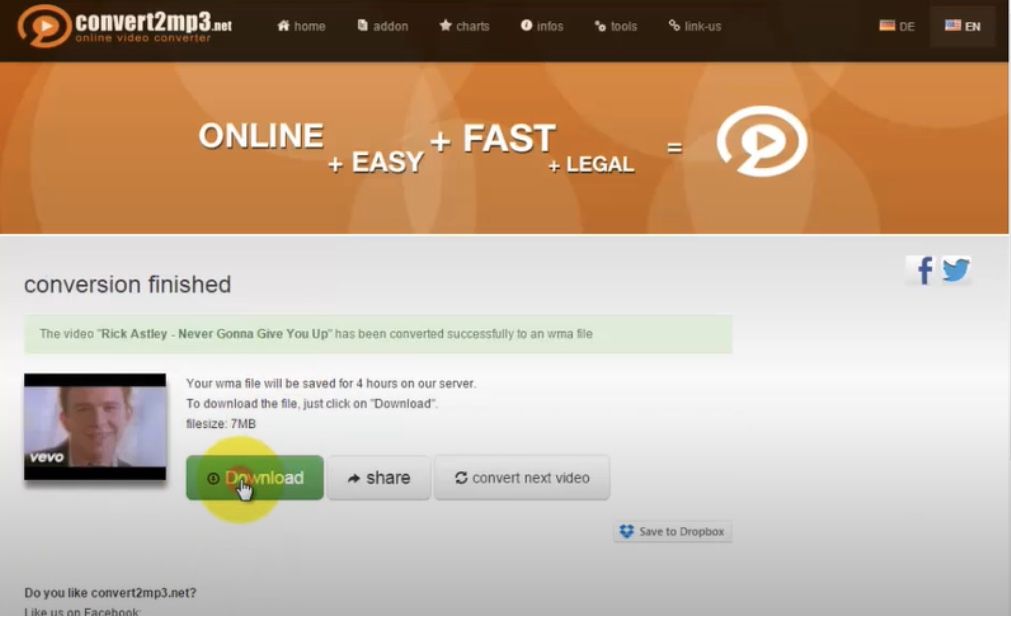 2. Online Video Converter
Here is another handy web based program for Windows and MacOS. It lets you convert and download media files with just a few clicks. Except for end user's inability to convert multiple files at a time, Online Video Converter is the perfect choice to convert MKV files to MPEG. Here is a detailed guide to help you convert MKV to MPEG with this program:
Step1
Enter the URL link of your desired MKV file on the program.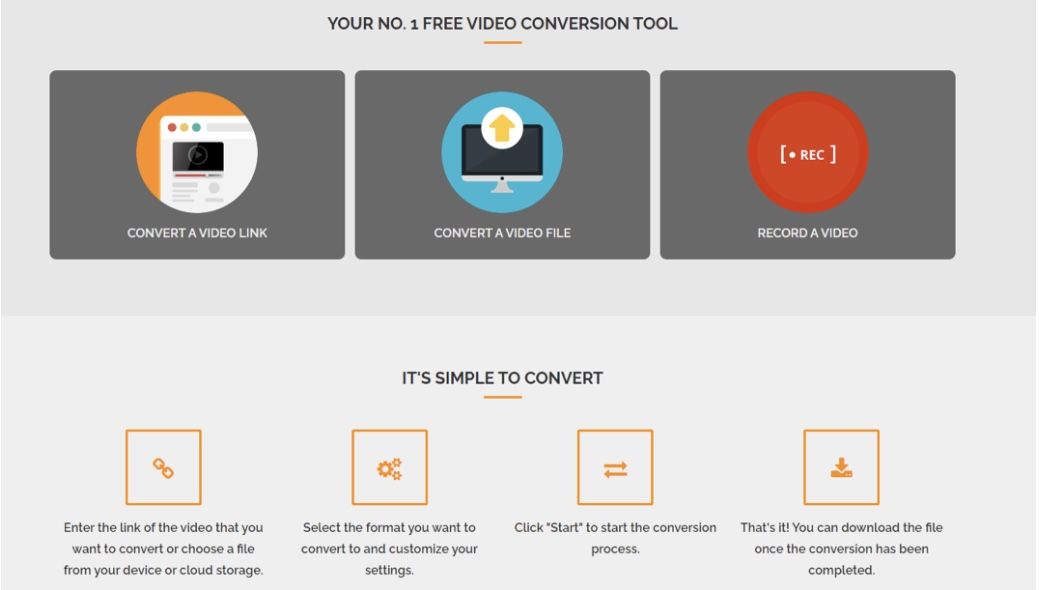 Step2
Select your target output format to convert the file. Choose MPEG and hit Convert. Download the converted file on your device.

Frequently Asked Questions
Can I convert from MKV to DVD?
Yes, you can, but you need a professional video converter. With Aicoosoft Video Converter, you can easily convert MKV to DVD on Windows and Mac.
Does MacOS support MPEG?
MPEG files can be played on all media players like Windows, QuickTime for Mac, VLC Media Player and other programs. You can also play them on your smartphones as they are supported.
Conclusion
That's all for the top 5 MKV to MPEG converters for Mac. Choose one and use it in your next version conversion process so you don't loose quality. To edit video files, implore you to use Aicoosoft Video Converter as it's capable of converting and editing media files.