Got issue with playing AVI files on your device? We are here to help you out.
AVI is one of the most widely used video formats among Windows and Mac OS users. Though files saved in this format have superb visual quality, the large storage space they consumed has caused a conundrum globally as PC are said to backfire.
The problem can be solved by converting AVI file to MKV, but you will need a smart video converter to help you complete this task. Having done some legworks and thorough research on the best AVI to MKV converters for Mac in 2021, we've structured this article to share with you some video converters to ease you the stress of going online to find one.
Part 1. 3 Best AVI to MKV Converter for Mac
These are the best 5 AVI to MKV video converters you can use in 2021 to convert your clips:
1. Aicoosoft Video Converter
Aicoosoft Video Converter is a powerful video converter designed for Windows and Mac device owners to convert AVI to MKV. Apart from converting video/audio files, the program is capable of compressing HD files without loosing quality. You can also use it to download, edit, and record videos without stress. The program supports over 1000 video/audio output formats which you can select from to convert your media files.
Feature
Uses a powerful AI technology to convert AVI to MKV without loosing quality. Aside converting from AVI to MKV or vice versa, it supports over 1000+ video/audio files which end users can select from to convert media files
Supports built in GPU Accelerator and Multi-core Processor which enhances the speed of conversion
Allows you to download MKV/AVI videos from over 1000+ video sharing sites
Compresses HD video files diminishing the quality
Step by Step Guide to Converting AVI to MKV with Aicoosoft Video Converter
Step1
Download and install the version of Aicoosoft Video Converter that's compatible with your PC, then launch it.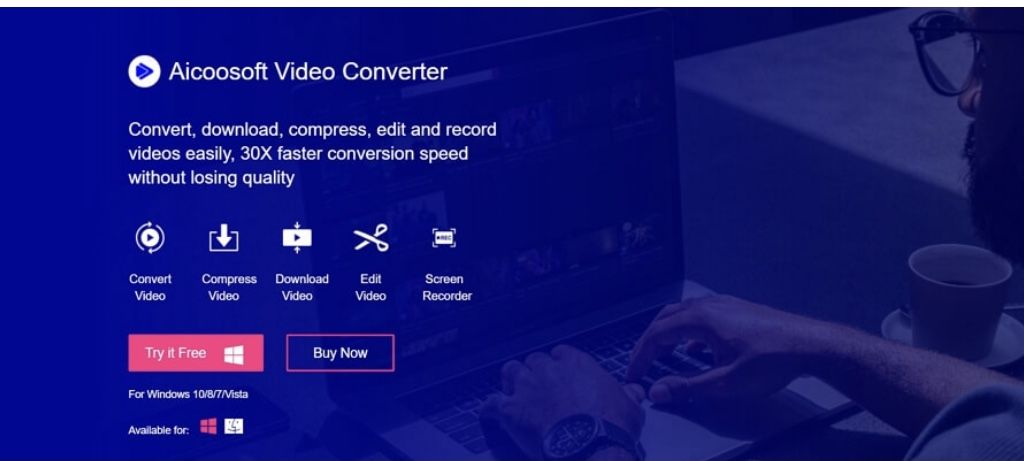 Step2
Once the program opens, click on the Add File option to select your desired MKV file and then import them. Or you could use the drag and drag feature on the program Home Menu to insert MKV files.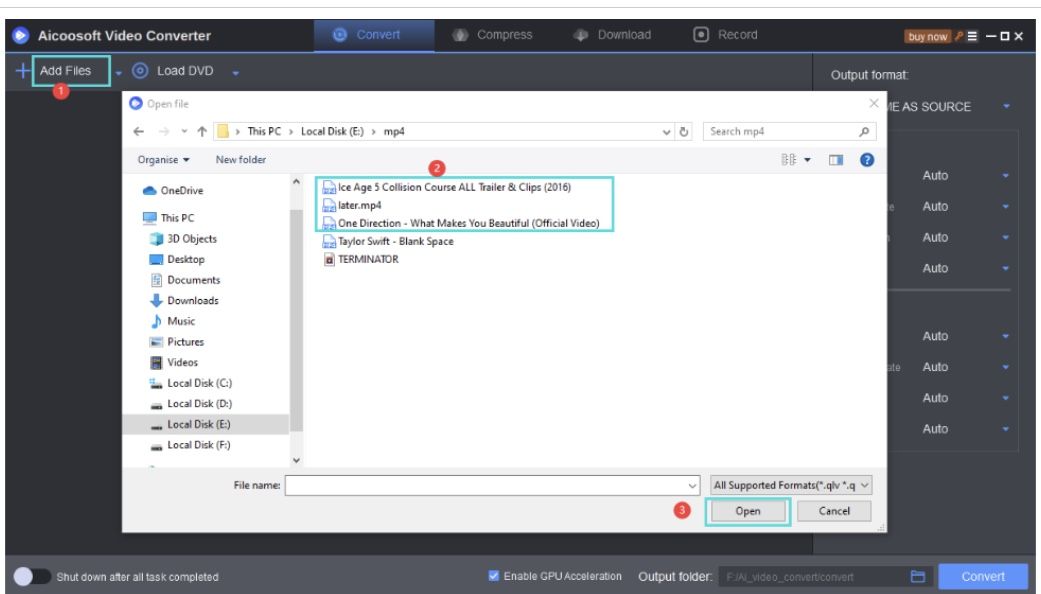 Step3
Instruct the program on what output format you will like to convert the AVI file into. Though a list of options will appear when you are about to do this, select the AVI option.
Step4
On completing step 3, click on the Convert button at the lower right corner of the program to convert the file to the chosen output format. When conversion is over, click on the file to preview it.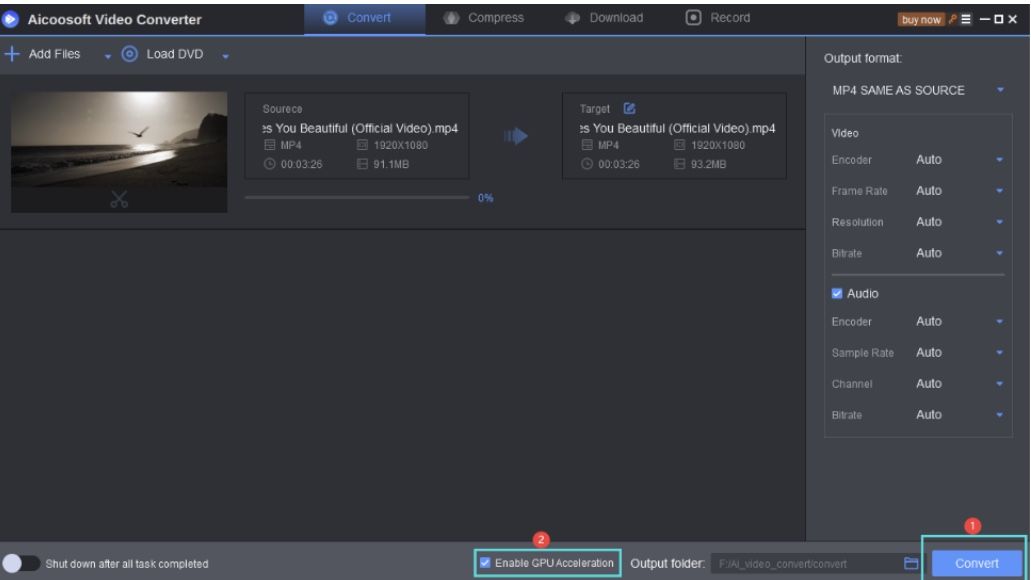 2. MediaCoder
This is a great multimedia transcoding software designed for all video conversion processes including AVI to MKV conversion and vice versa. It's an handy toolkit with built in drag and drop feature that lets you carry out operations conveniently. With MediaCoder video converter, you can enhance the efficiency and productivity of your business. One feature that makes this software stand out among others is the speed with which it converts media files. However, it's incompatibility with Linux is a major problem which the developer must try to fix.
Features
Utmost security of imported files to prevent third parties from gaining access to files
Clean and simple user interface
Built in drag and drop feature
Supports multiple output formats including mixed and unmixed media files
Compatible with Windows and Mac operating systems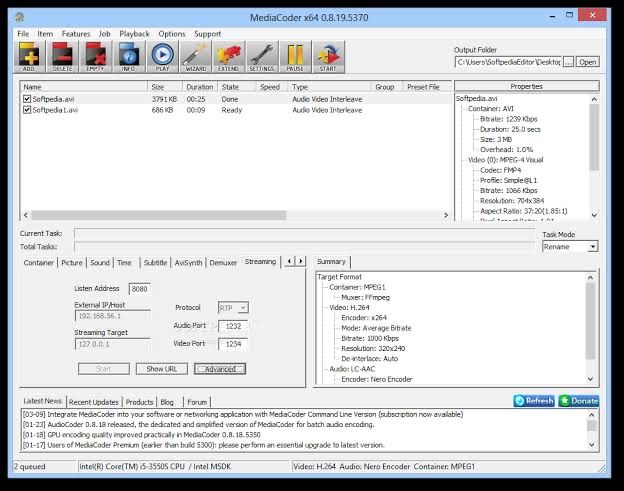 Step by Step Guide to Convert AVI to MKV with MediaCoder
Step1
With the aid of internet connection, download and install MediaCoder video converter on your PC. When you do, open the program to commence conversion process.
Step2
You can upload the AVI file by clicking on the icon at the top left corner of the program to access the drop down icon where you will click on Add File option. A list of media file folder pop up on your screen, select the one with your desired AVI file.
Step3
By clicking on the Output Folder button at the top right corner of the program, a list of output format will appear on your screen. Select the MKV format and then hit the Convert button to start conversion.
3. VLC Media Player
Another excellent video converting software is the VLC Media Player. It's fast, secured, and easy to use. Unlike other video converters, VLC Media Player allows end users the opportunity to access all it features without payment. You can convert your video files from one output format to another- supports multiple output format. The only problem with the program is the lack of drag and drop feature.
Features
All gadgets including Windows, Mac OS, Android and iOS devices supports VLC Media Player
Supports an array of output format
Simple user interface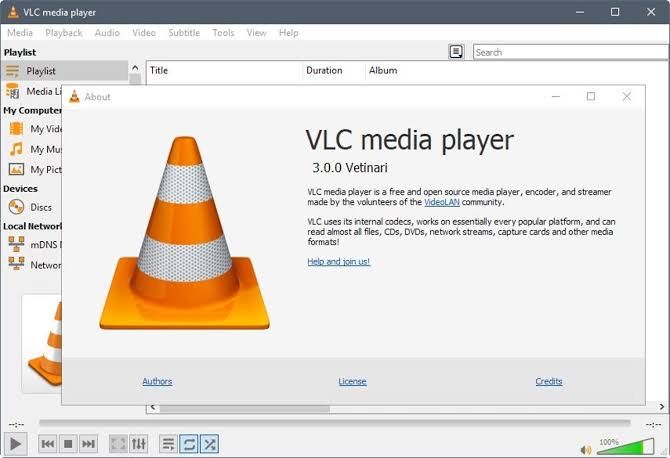 Step by Step Guide to Converting AVI to MKV with VLC Media Player
Step1
On your device, download and install VLC Media Player, and then launch it.
Step2
To do this, click on Media, and then Convert/Save buttons located at the top of the program. Tap on the Add File option to import your desired AVI file and then click on the Convert/Save button once more.
Step3
Choose AVI as your desired output format from the list of options that appears on your screen. After doing that, set a destination folder and give a name to it, then hit the Start button.
Part 2. Frequently Asked Questions
Can I convert AVI files on my PC?
Yes, you can convert you AVI files on your PC, but you must have an excellent video converter to complete this operation. You can use the Aicoosoft Video Converter to do this.
Is AVI supported on Mac OS?
You can play AVI video file on your Mac OS by using its native video player, QuickTime. But it's important you note that some codecs aren't supported, so you have to install the Aicoosoft Video Converter to convert the file to either MP4 or any other format supported on Mac.
Conclusion
Now you have the top 5 AVI to MKV video converters at your fingertip, which will you recommend to a friend or use for your next video conversion process? Well, I implore you to use the Aicoosoft Video Converter as it has the most friendly user interface and built in multi core processor which enhances the speed of conversion. Check the software out and than use later!