Both MP4 and MKV video collections are great output formats to store your video clips. However, when it comes to video quality, end users rate the MKV format higher than MP4 because of the better visual quality. Aside the superb video quality this format provides, it stores multiple multimedia contents in just a single file, allows end users to rewind videos if the need arises, doesn't go out of style, and many more. They find it hard converting from MP4 to MKV and this has prompted us to create an how-to guide. Here in this article, we will introduce you to the complete step by step guide that will help you convert your MP4 video collections to MKV instantly without any delay.
Part 1. Simplest Guide to Convert MP4 to MKV
Aicoosoft Video Converter is one of the most outstanding video converting software available on the internet. The toolkit is compatible with all PC operating systems except Linux whose version is in production. Aicoosoft Video Converter has the best user interface which makes it a better program than its competition in the industry. It allows you download video clips in various formats directly from over 1000 video sharing platforms without subscribing. Also, you can use it to compress HD files conveniently.
Features
Converts MP4 to MKV without quality loss. Also, can be used to download and compress HD files
Works on all computer operating systems such as Windows, and Mac OS, but not suitable with Linux
Possesses built in multi core processor and GPU accelerator which enhances the speed of video conversion to 30X that of any video converter
Can function as a video editing software due to the built in video editing feature. Therefore, end users can add background, filters, texts and many other elements to their videos so they look incredible
Supports drag and drop feature which makes it easy for you to add media files
Supports batch processing or conversion of files
Supports over 1000 video/audio output formats
Step by Step Guide to Convert MP4 to MKV with Aicoosoft Video Converter
Download and install Aicoosoft Video Converter on your PC (Windows/Mac OS) and then follow the steps below: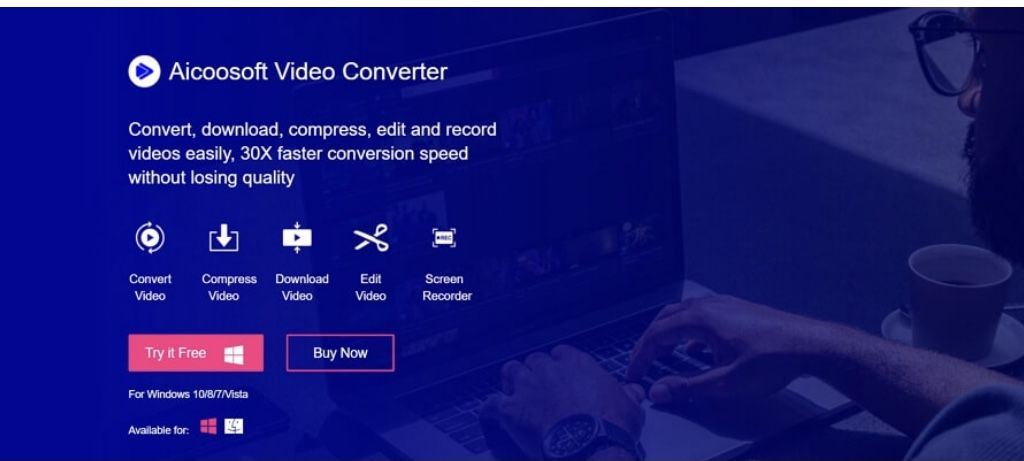 Step1
Launch Aicoosoft Video Converter to insert the MP4 file for conversion. To insert the file, click on the Add Files button, and then select your desired fired from the list. Or better yet, you could use the drag and drop feature on the program Home Menu to insert your MP4 files.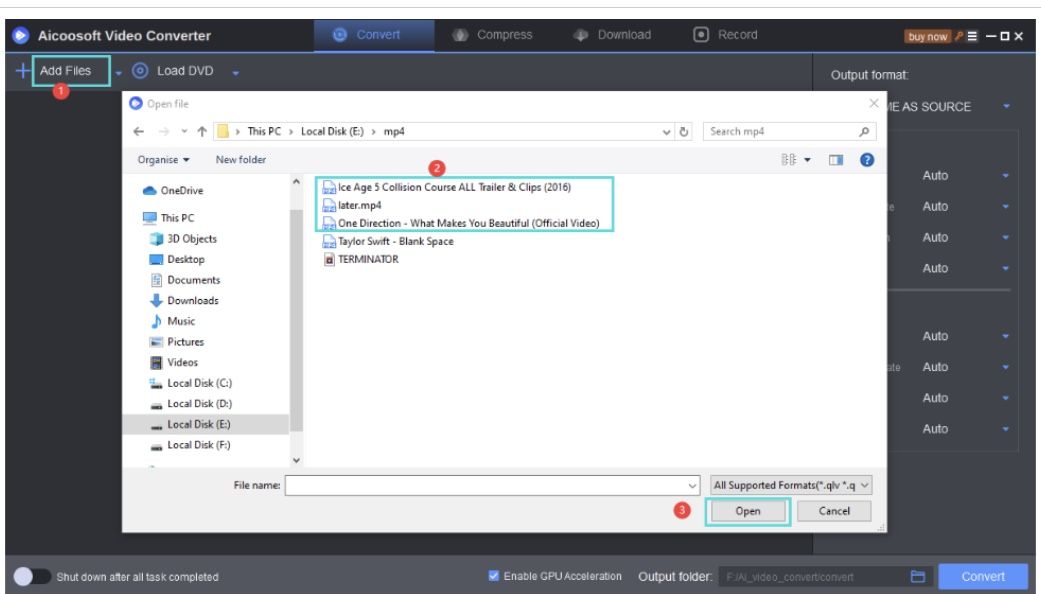 Step2
Select an output format which your MP4 will be converted. Since this guide is concerned with the MKV format, choose this format from the list that appears on your screen.
Step3
Now that an output format is set, click on the Convert button to convert the file to MKV. This process will take some seconds to complete, once it's over, click on the converted file to preview it.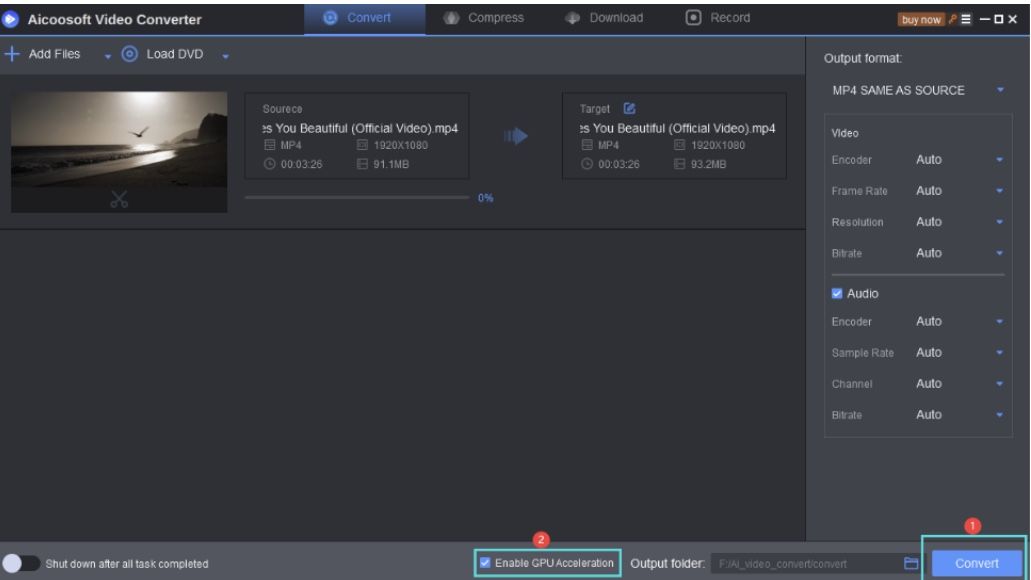 Part 2. Simpler Guide to Convert MP4 to MKV Online for Free
Your MP4 video collections can be converted to MKV without stress with an online video converter like Online Video Converter. This software is fast and reliable. It has an intuitive user interface which makes it better than others. Also, it's security can't be compared with any online program as it clears your files from the cloud once conversion is over. Follow the guideline below to convert MP4 to MKV online:
Step1
With the link given above, you will be directed to the official website of Online Video Converter.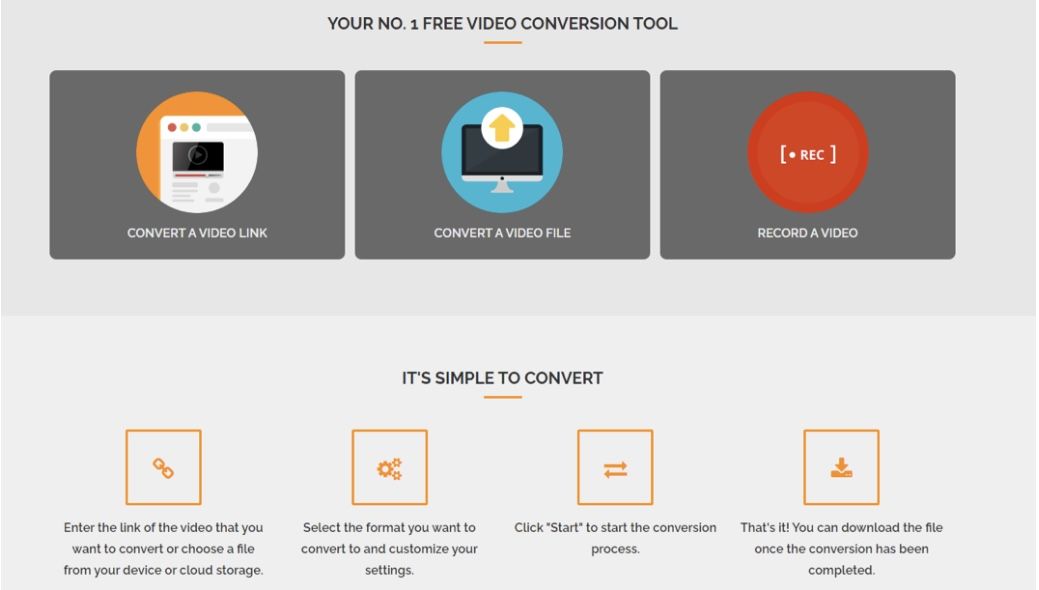 Step2
Copy and paste the YouTube URL of your desired video clip in the space given to convert it MKV.
Step3
Select an output format which your file will be converted. Pick MKV from the list that appears. After choosing an output format, hit the Download now button to download and save the file.

Part 3. Simple Guide to Convert MP4 to MKV with VLC Media Player
With video converting apps like VLC Media Player, you can also convert MP4 video files to MKV. The software is handy, so navigating around it should be simple. All it's features are free and it's highly secured. Take the steps given below to convert MP4 to MKV with VLC Media Player: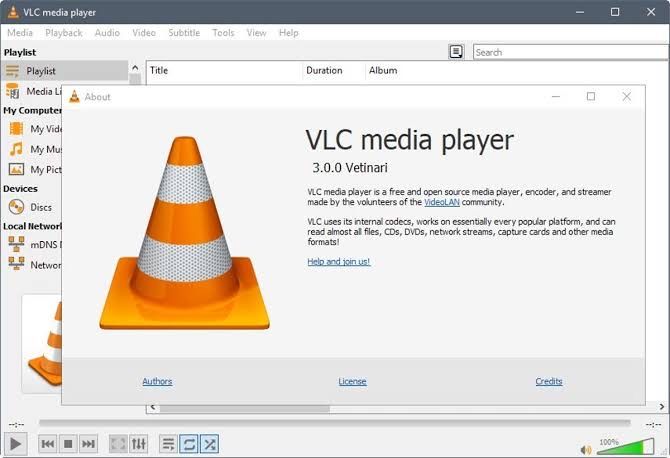 Step1
Download and install the application on your PC or mobile device and then launch it to convert your MP4 file.
Step2
Click on the Media button at the top left corner of the program and a drop down menu will appear where you have to tap on Convert/Save. A new interface will pop up, click on Add, locate your MP4 file, then hit the Convert/Saveoption at the bottom of the program.
Step3
On completing step 2, highlight the Profile Name and then hit the Encapsulation button to choose output format. Pick MKV and click on Save. Set the destination where converted file will be exported and click Start.
Frequently Asked Questions
Here are some questions frequently asked and answers to help you understand how to convert MP4 to MKV:
Can I convert MP4 to MKV on Windows/Mac OS?
Yes! You can do this without stress. All you have to do is download Aicoosoft Video Converter, launch it, import your MP4 media file, choose an output format and hit convert button.
Is MP4 compatible with iOS and Mac OS?
MP4 is one of the most widely use output format on all Apple devices. So having your video file saved in MP4 format is cool.
Can I watch video files in MKV format on my PC?
Depending on what type of PC you are using, watching MKV video files shouldn't be a problem. If you use Windows, then you shouldn't have any issue playing MKV files, however, if you use Mac, th
Conclusion
And we are done with the complete guide to converting MP4 video collections to MKV. Of all the guides shared, which do you find easy to comprehend and will you recommend to a friend?
Well, that's left for you to answer, however, it's advisable you use the first guide as the video converter used is simple to use, secured and fast. You could choose to use it for your video editing process since it supports built in editor that lets you add multiple elements to your videos.