Converting MP4 video collections to MKV on Mac OS may seem daunting because you haven't come across the right how-to guide or tricks, but don't worry we are here to provide you with this. It's great when you have your videos saved in MP4 format due to its compatibility with various devices, having them saved in MKV format is superb. Don't belief me? Well, here are some features of this format.
Video files saved in MKV format never get outdated as quality is maintained
Holds multiple multimedia contents such as videos, audios, subtitle tracks and many more
Provides greater user experience
Supports the playback of video clips if the need arises
How do you find these features? Lovely right?
Well, without wasting much of your time here are some simple/fast tricks you to convert MP4 to MKV on Mac.
Part 1. Simplest and Fastest Trick to Convert MP4 to MKV on Mac OS
With Aicoosoft Video Converter, you can convert your MP4 videos to MKV on Mac OS without difficulty. The software is a powerful one with a friendly user interface that lets you perform your tasks easily and quickly within the shortest turn around time. Aside functioning as a video converter, it can also serve as a video editing software. Hence, you can use it to create incredible video clips, merge, trim and crop videos, and more. Aicoosoft Video Converter supports multiple output formats which you can choose from to convert your videos. Some of these formats include MOV, MKV, MP3, MP4, AVI and others.
Features
Over 1000 output formats from which you can select from are supported
Built a drag and drop feature with multi core processor which enhances the speed of conversion 30X faster
Supports the download of MKV videos from 1000+ video sharing websites
Compress HD video files without quality loss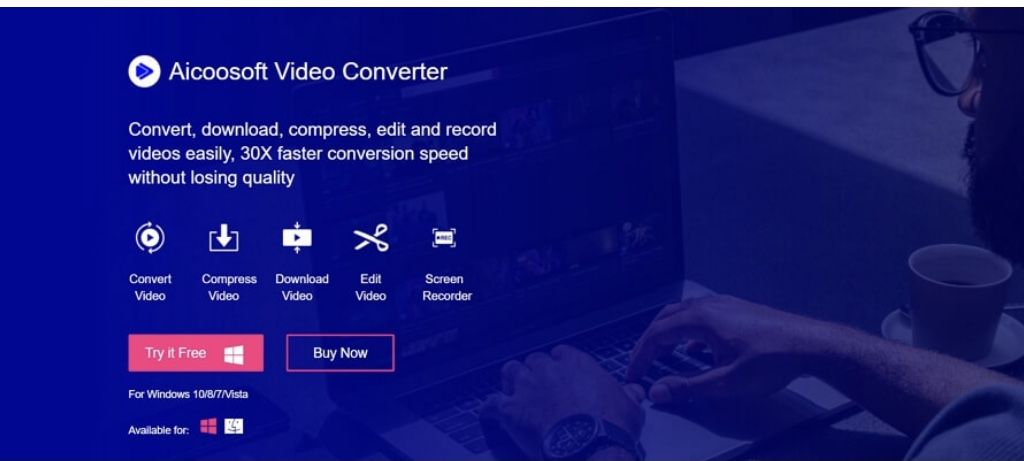 Step by Step Guide to Convert MP4 to MKV
Download and install Aicoosoft Video Converter on your Mac system and then take these steps to convert your MP4 video clips to MKV:
Step1
Once download and installation process is over, click on the program on your PC Home Screen to convert MP4 to MKV.
Step2
Add you desired MKV file by hitting the Add File option and then select one media file from the list that pop up on your PC. The drag and drop feature can also be used kn place of Add File.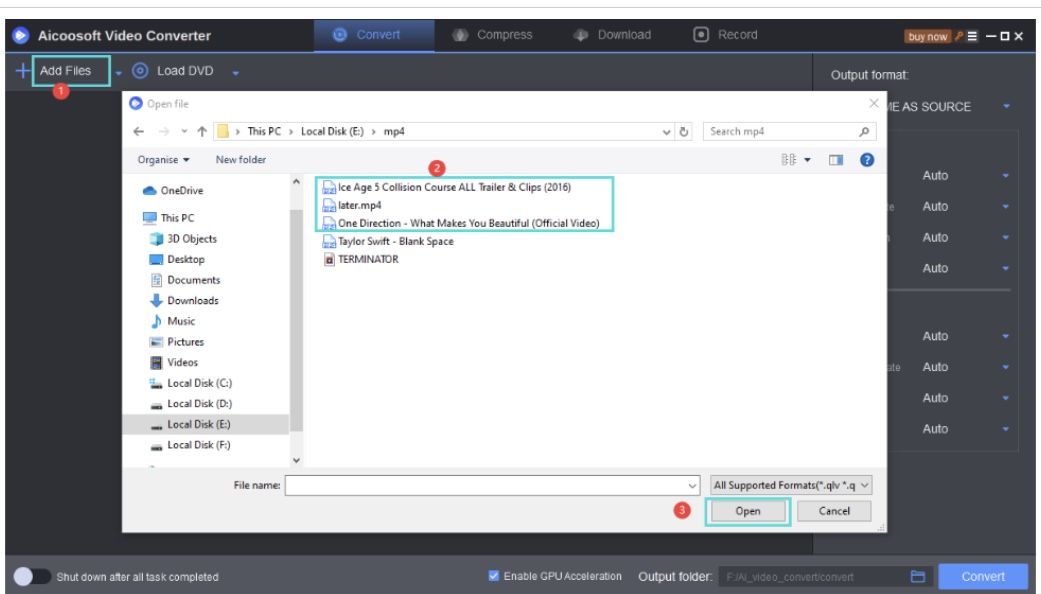 Step3
What output format would you like the MP4 file be converted to? Choose MKV from the list of options you have on your screen and then hit the Convert button at the lower corner of the program. Conversion commences immediately you start it, just wait some few minutes to end the process.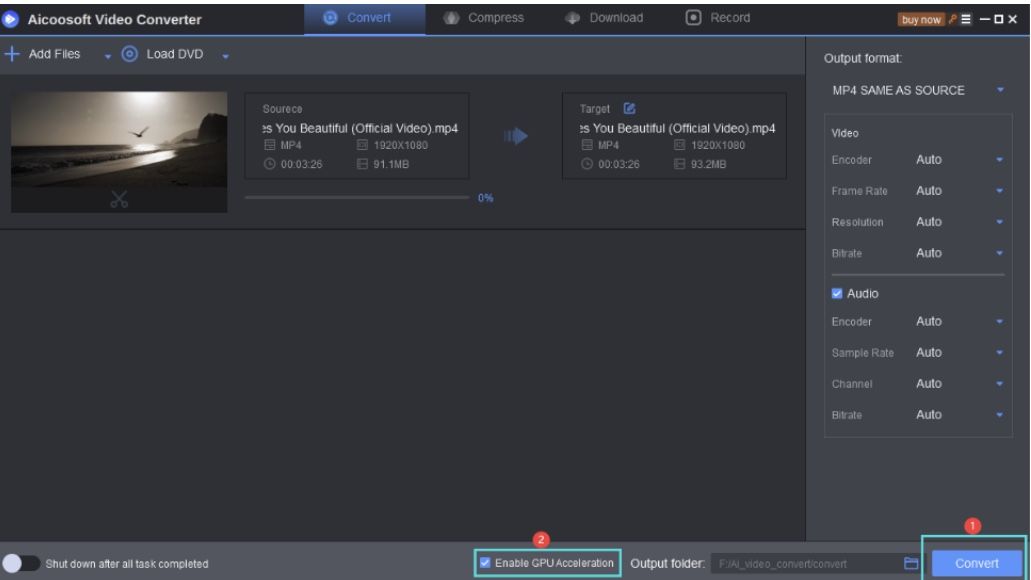 Part 2. Free Trick to Convert MKV to MP4 on Mac
Here is another simple trick you can take to convert MP4 to MKV on Mac using an app, the VLC Media Player. Navigating around the application is like breeze as it's user interface simple, and clear. There are over 10 output formats that you can save or convert your video collections into. Exporting files on this application is made easy as you just need to set detonation and name the folder, and you are done.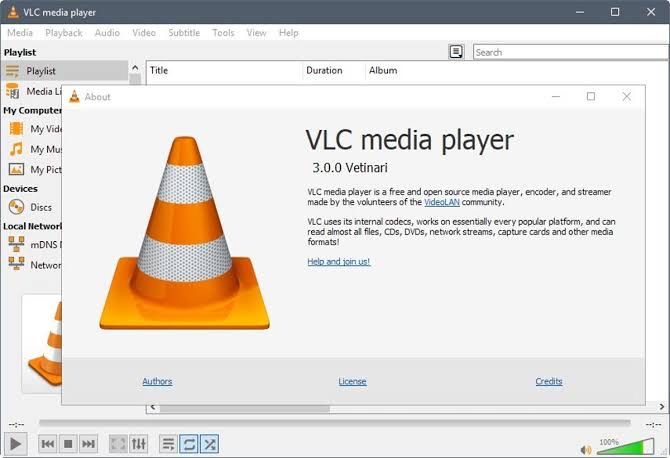 Step by Step Guide to Convert MKV to MP4 on Mac with VLC Media Player
Convert your MP4s to MKV taking the steps given below:
Step1
Launch a web browser on your PC and go on to the official website for VLC Media Player to download and install the version of the app compatible with your device. Wait for download progress to finish, then launch the app.
Step2
Once the application opens, tap on the Media button and a drop down menu will appear where you select the Convert/Save option, or you could use the Ctrl+R hot key.
The page above will appear on your screen, so click on the Add button, locate and click on the MP4 file. Then click on the Convert/Save button at the lower right corner of the application.
Step3
Select your desired output format by clicking on the Encapsulate button. Pick the MKV format and hit the Save button.
Part 3. Convert MKV to MP4 on Mac Using Web Based Program
There are some web based toolkits that you can use to convert MP4 video clips to MKV on Mac. One of these toolkits is the connect-2-MP3.com, one of the super fast video converters you can find in 2021. This software is compatible with nearly all devices including Mac OS, Linux, Windows, and mobile phones. There is no premium fees required to enjoy all the aesthetic features of this program, so it's absolutely free.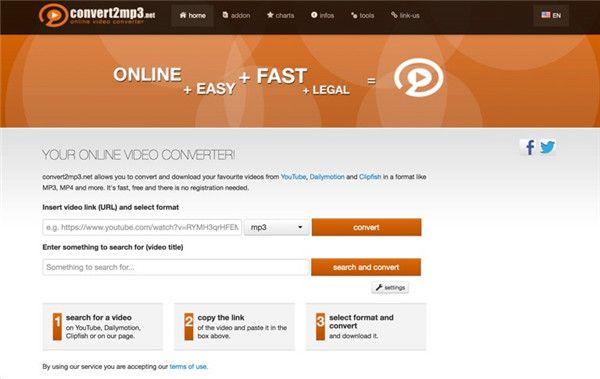 Step by Step Guide to Convert MKV to MP4 on Mac with Convert-2-MP3
Convert your MP4s to MKV taking the steps given below:
Step1
Click on the link given above and you will be directed to the official website of connect-2-mp3.
Step2
Copy and paste the YouTube URL of the video you want to convert in the space given and click on the Convert button.
Step3
Select an output format which the file will be converted. For this guide we are using the MKV output format, so locate and click on it. Wait for conversion to complete and then hit Download to export the MKV file.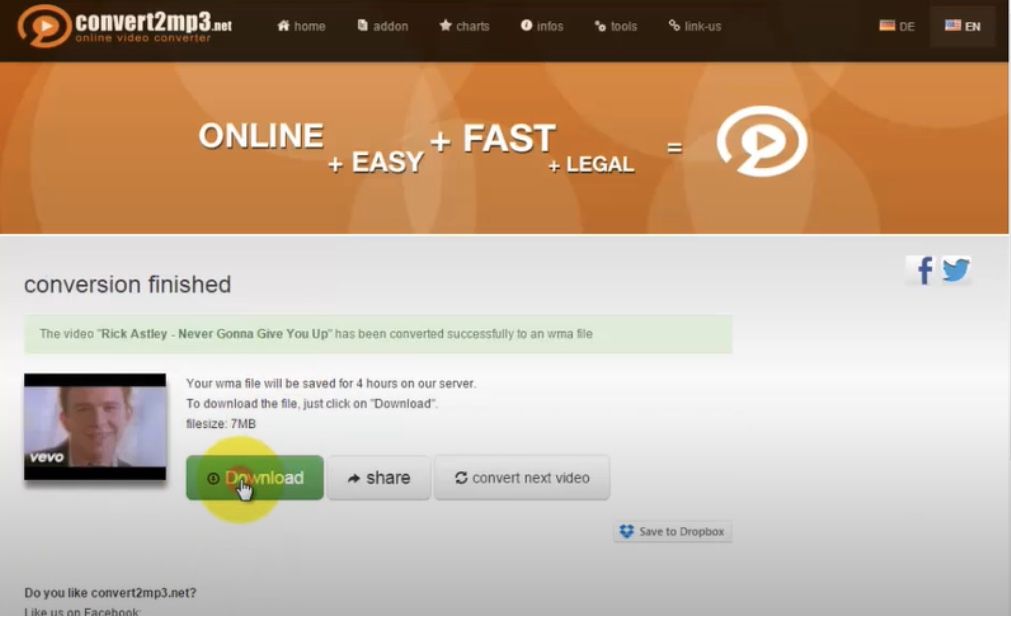 Frequently Asked Questions
MP4 vs MKV: Which output format is better?
Except for the popularity and compatibility of MP4 with several different gadgets, MKV has got better video quality.
What happens to video quality size when I convert from MKV to MP4?
Regardless of what format you are switching to, the video quality doesn't change, but you must use the Aicoosoft Video Converter program.
Can I convert from MKV to MP4?
Yes, you can convert MKV files to MP4 easily using the Aicoosoft Video Converter. Download the software on your PC and apply the guide given above to accomplish this task.
Conclusion
So you have the tricks to converting your MP4 files to MKV at hand now, use them when next you've got a video clip to convert. Got any suggestion on how we convert MP4 to MKV on Mac? Then use the comment section. We will be happy to hear from you.