Did you know that your MKV video collections can be converted to MP3 on your Windows and Mac OS effortlessly without you asking or requesting for external assistance? If no, you aren't alone in this.
There is no doubt the MP3 output format is one of the most popular video formats used globally. Finding a device that supports this format is never a problem, but for the MKV format, getting a compatible gadget is never a walk in the park because of the time it came into existence (started gaining ground in 2002).
If you've got a video file stored in the MP3 format, it's fine. However, if you have it in MKV, then you must convert it. Converting this file requires an excellent video converter and prior knowledge of how it works. Here in this article, we will take a look at these requirements.
Part 1. Recommended Way to Convert MKV to MP3
Aicoosoft Video Converter is one professional video editing/converting software every videographer must have if he or she needs more leads. Features such as built in editor, drag and drop feature, intuitive user interface and many others are supported on this program. End users finds it handy, fast, secured and reliable. Aicoosoft Video Converter supports the download of video clips in several different format from over 1000 video sharing websites including YouTube, Google, Vimeo, and more. The software is absolutely free to use - no premium subscription required. Also, you can use Aicoosoft Video Converter to compress HD media files without loosing quality.
Features
Built in editor with drag and drop feature enabled
Intuitive user interface and great user experience
Allows end users download videos from several different video sharing sites
Supports over 1000+ video/audio formats which you can select from to convert your video clips. Also, the quality of each media file is maintained
Convert and compress HD video clips 30X faster
Has a built-in GPU accelerator and multicore processor which enhances the speed of conversion and compression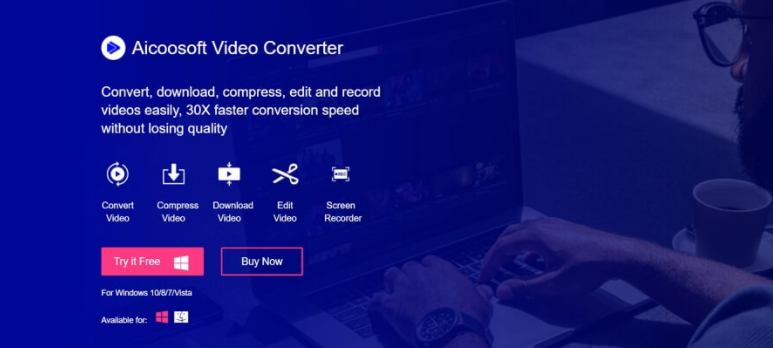 Step by Step Guide to Converting MKVs to MP3 using Aicoosoft Video Converter
Install Aicoosoft Video Converter program on your Mac or Windows OS and then apply the steps given below to convert your MKV files to MP3 without stress:
Step1
Click on the program icon on your screen to launch it. Once it opens, click on the Add Files option to import the MKV file. A new interface will open, locate the file and then click on it.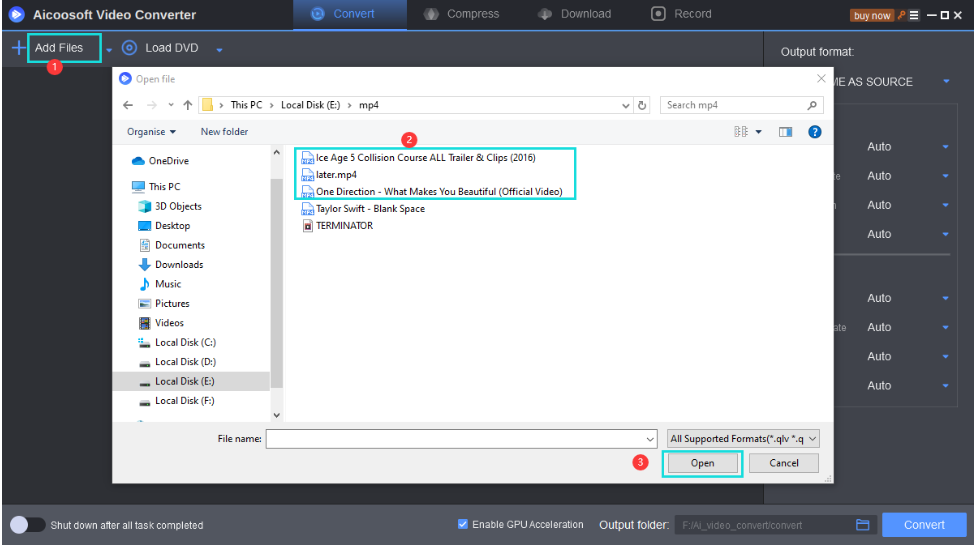 Step2
Choose an output format which you want the MKV file to be converted. After choosing your desired format (MP3), click on the Convert button located at the lower right corner of the program. Alternatively, you can click on the Convert option beside each file to convert it.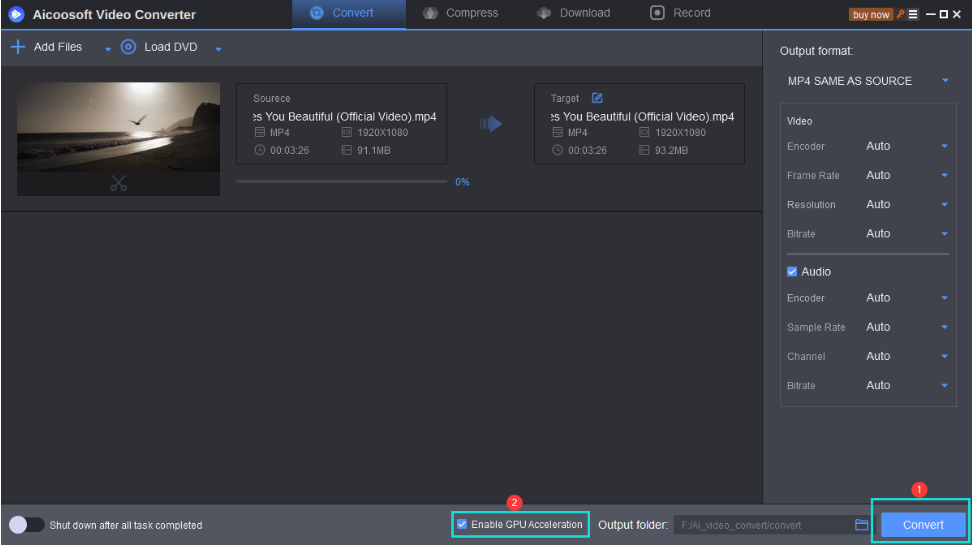 Step3
Wait a while for the process to complete, then click on the converted file to preview it.
Part 2. Free Online Way to Convert MKV to MP3
Aside using a video converting software to convert MKV to MP3, you can use a web based or online program to perform this task conveniently. There are lots of these programs available on the internet, but here we recommend the Convert2MP3 program as it has got all the required features needed to convert MKV to MP3. Unlike other web based video converting programs, Convert2MP3 converts file 10times faster to enhance productivity. One thing which every end user watch out for is the security of their file and Convert2MP3 has it. The program deletes your files from its cloud so third parties have no access to them. Below is the step by step guide required to change MKV files to MP3 using the program: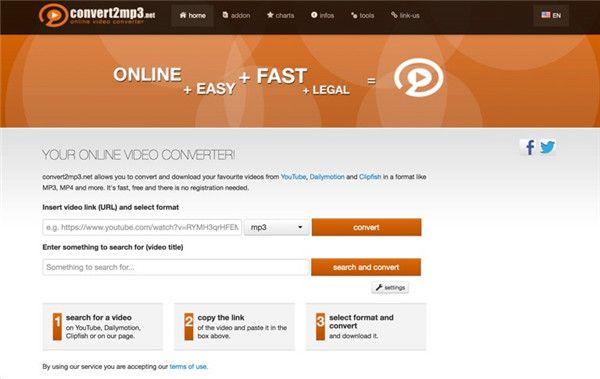 Step1
Paste the YouTube URL of the video you will like to convert in the field given.
Step2
Select an output format to convert the file and then hit the Convert button. Our desired output format is MP4, so this must be your selected format.
Step3
Wait some seconds for the conversion to complete and then tap on the green Download button to export the file to your PC.
Part 3. Fast App to Convert MKV to MP3 - VLC Media Player
This might come as a suprise to you, but you can use VLC Media Player to convert MKV to MP3 easily without facing any difficulty, The program is fast, secured and free to use. The steps required to convert MKV to MP3 using VLC Media Player are given below: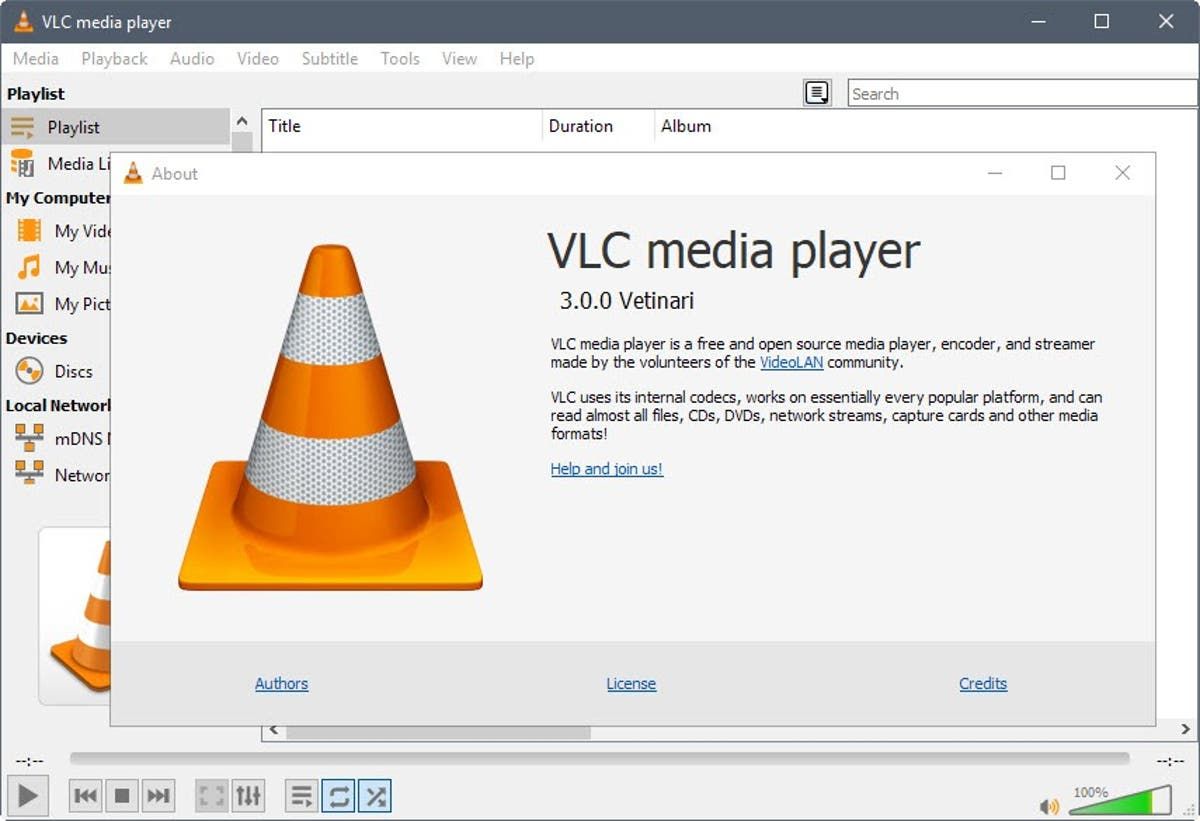 Step1
Run the program on your PC and then press the Media button. A drop down menu will come up, select Convert/Save from the list and then click on Add to import the MKV file. Hit the Convert/Save button at the lower right corner again to complete this step.
Step2
Tap on the hint button with the caption Edit selected profile. Click on Encapsulation option to access the list of output formats supported, choose MP3, then click Save.
Step3
Choose a specific location where the converted will be saved. To do this, click on Browse in the Destination file tab to select a specific folder, and then click Start for conversion to commence.
Watch and wait for the progress bar to full. Once it's filled, your MKV file is ready for preview in MP3 format.
Frequently Asked Questions
Is MP3 compatible with MacOS and iOS?
Of course! Both MacOS and iOS can play MP3 files easily and quickly without you needing to convert to other output format.
How can I convert MKV to MP3 for free?
Converting MKV to MP3 is absolutely free with Aicoosoft Video Converter. All that's required of you is download the software and apply the step by step guide given above to convert your MKVs to MP3.
Conclusion
Now converting MKV to MP3 isn't a problem since you've got the top 3 recommended ways to convert MKV to MP3. Choose one and apply it on your next video converting process. We recommend using the Aicoosoft Video Converter because of the features it possesses and simplicity of the how-to guide.