In search of the best way you can burn or convert your ISO images/files to MKV without loosing the quality? Then look no further, we are here to help you out on this!
An ISO file is a digital backup of the data or content in an optical disc. Though this format are good for storing files, they are usually large in size and occupy a high portion of your device storage which often cause the device to hang or lag. In addition to this demerit, ISO files are incompatible with the majority of media players and this frustrates end users as they can't access the content in the file. However, a solution has been found, which is converting these files to MKV, one of the most commonly used video formats.
Part 1. Recommended Way to Convert ISO to MKV Easily Without Loosing Quality
Quality maintenance has always been an issue when converting from one format to another. But with the advent of Aicoosoft Video Converter, converting media files is made easier, quicker, and more importantly ensures quality maintenance. While many people complain of slow conversion speed and the insecurity of their files with other video converting software, Aicoosoft Video Converter stands out as it uses the built in multi core processor to enhance the speed of conversion to about 30X and complete AI to provide the utmost security of your file. The software supports the interconversion of media files from one output format to over 1000 output formats. One amazing feature of Aicoosoft Video Converter is that all its services are rendered at a zero cost price.
Features
Converts ISO files to MKV and vice versa without loosing quality
Built in video editor and advanced technology such as GPU Acceleration and Multi core Processor Optimization
User friendly interface with drag and drop feature supported
Supports over 1000+ video/audio formats
Compresses HD videos 30X faster
Supports the download of video files of any output format from 1000+ video sharing websites
Complete Guide to Convert ISO to MKV Using Aicoosoft Video Converter
Below, we have the complete step by step guide to convert ISO files to MKV:
Step1
Download the version of Aicoosoft Video Converter that's compatible with your PC. Install the software and then launch it for conversion.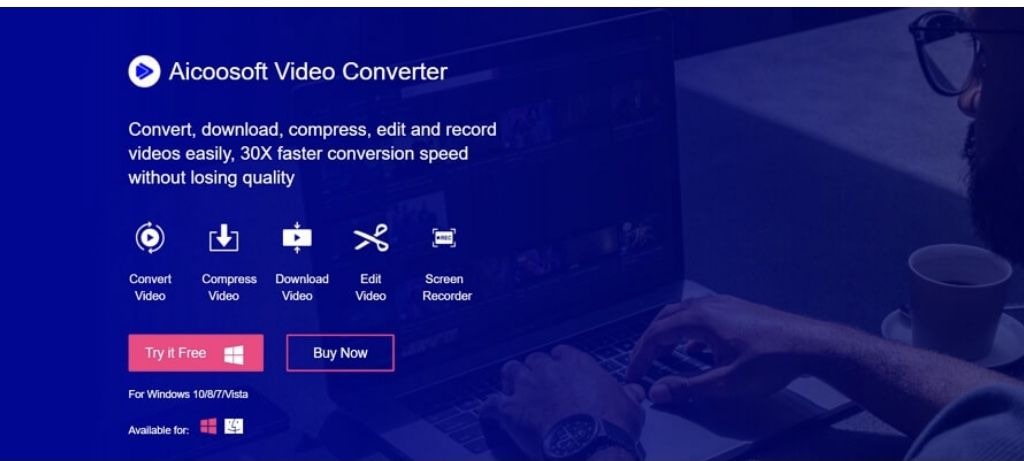 Step2
On the home menu, locate and click on the Add Files option to import an ISO file. You could choose to use the drag and drop feature to perform this task.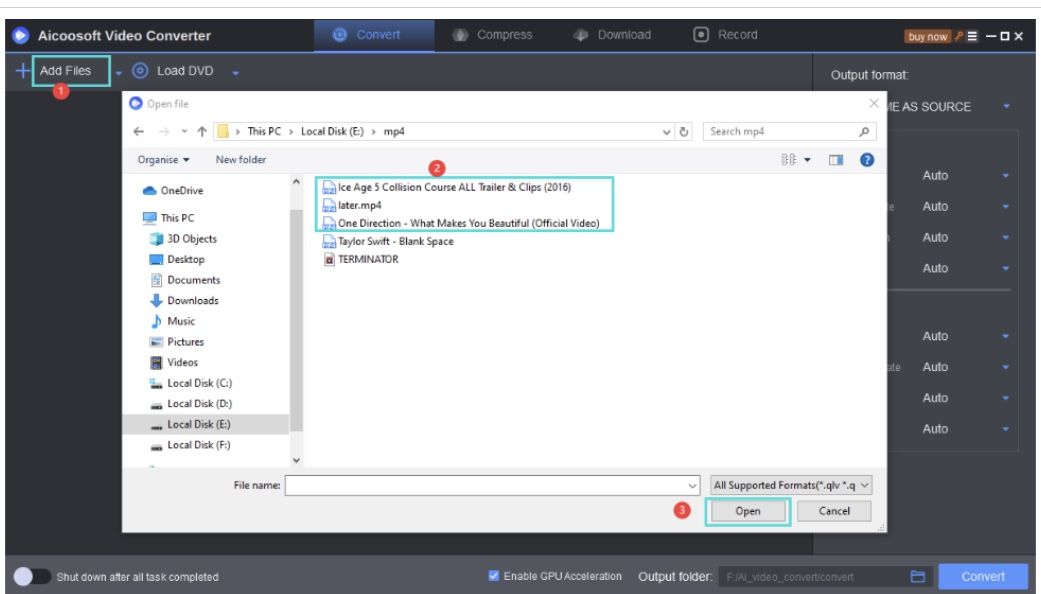 Step3
Select MKV as your target output format and then hit the Convert button for conversion to commence. Wait a few seconds for conversion to finish, then click on the converted file to preview it.
Part 2. Easily Convert ISO to MKV with HandBrake
HandBrake is an open source media transcoding software that allows you to convert videos stored in any format to MKV, MP4, and many other codecs. This freemium software works on Windows, MacOS and Linux. HandBrake supports features like batch processing, VFR and CFR, video preview and many more. Except for the inability to convert to AVI, HandBrake is one of the most versatile toolkits for converting media files.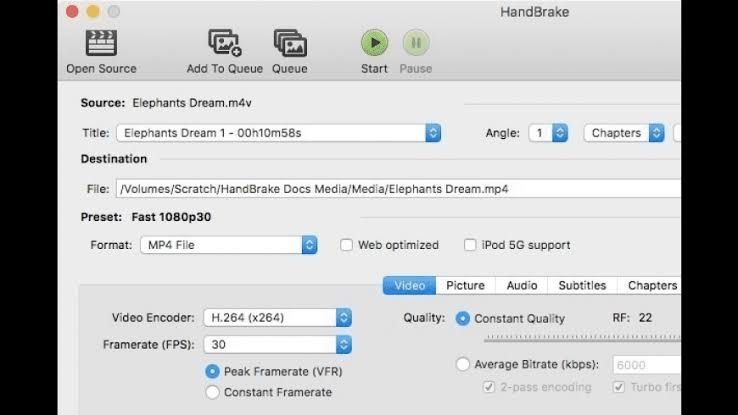 Steps on How to Convert ISO to MKV Using HandBrake
Download, install and run HandBrake application on your PC, then follow the steps below to convert from ISO to MKV:
Step1
On the main source selection interface, click on the File tab to import your desired ISO file on the application.
Step2
Select an output format which you will like the ISO file to be converted. Choose MKV from the list of media files supported by the program.
Step3
Set the location where the file will be exported and hit the Start button to start converting on the ISO file to MKV instantly.
Part 3. Best Online Program to Convert ISO to MKV for Free
For people who don't want to install a professional software on their device, but want to convert ISO files to MKV, you can use a web based program to perform this operation. These programs are usually free to use, fast and secured. There is no registration required to access their features.
Convert2MP3
This user friendly interface program is one of the most popular web based programs for burning ISO files to MKV for free. It supports drag and drop feature which allows end users add files easily without difficulty. It provides your files with the utmost security. So intruders or third parties don't access your files including the converted ones. Convert2MP3 helps you increase video conversion productivity by converting files within the shortest turn around time, however, this depends on the speed of your internet connection.
How to Convert ISO to MKV with Convert2MP3
Converting ISO media files to MKV with Convert2MP3 is simple, just go on the website, then follow the steps below:
Step1
Paste the ISO file URL link in the space given on the page. The link can be copied from YouTube or any video sharing website.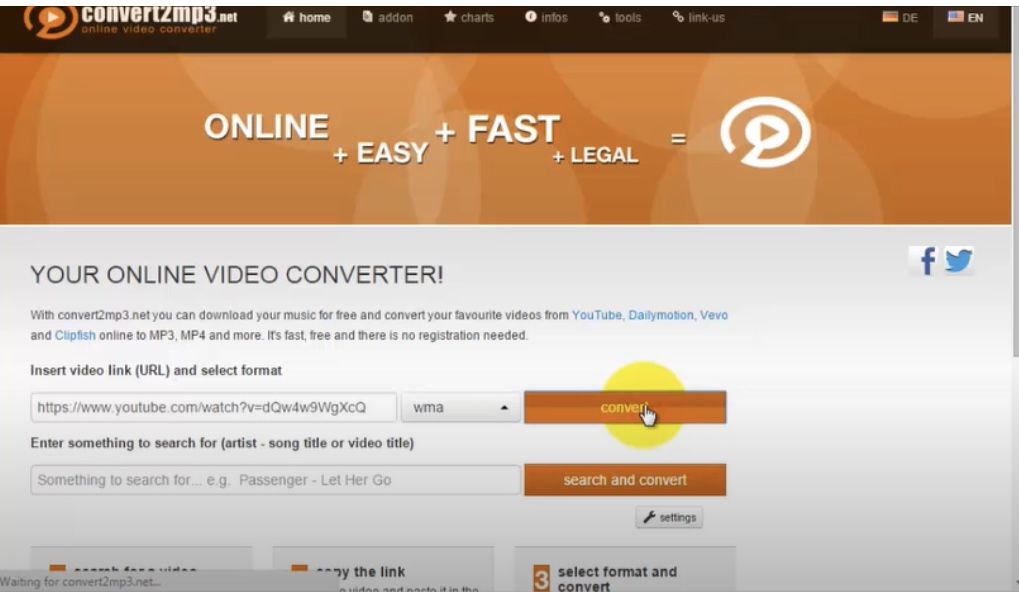 Step2
Pick a target output format to convert the file. Select MKV from the array of output formats supported by the program, then hit Convert to begin conversion.
Step3
Once conversion is over, tap on the green Download button to export the converted file on your device.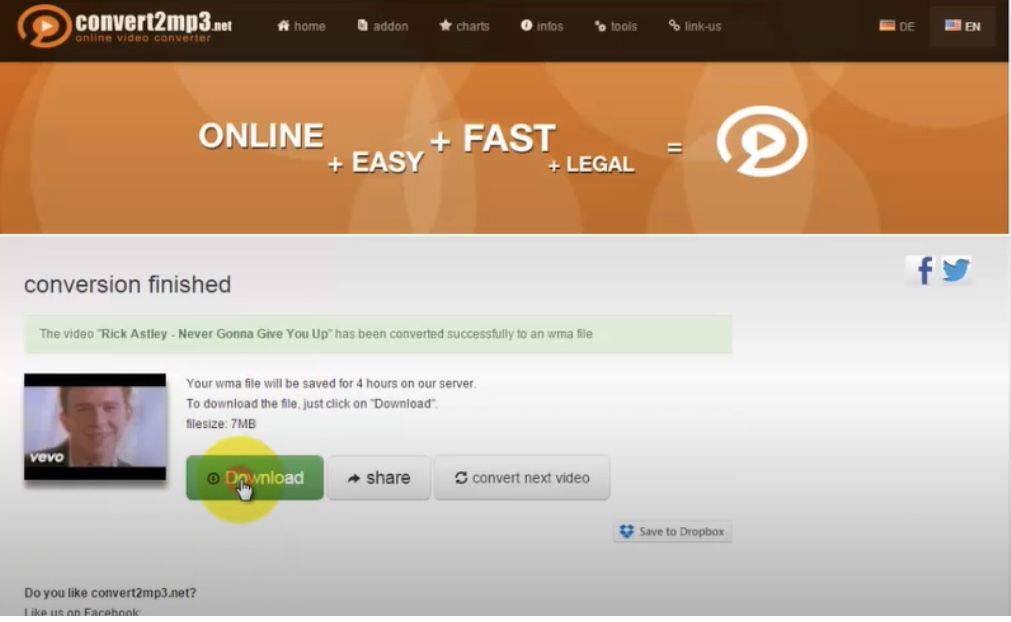 Frequently Asked Questions
Can I convert ISO to MKV Online?
Converting ISO files to MKV is possible with an online program. If you need a web based program capable of doing this, then you should use the Convert2MP3 toolkit. It's easy add file, convert, and download converted files. Just go on the website to do this.
Features of an excellent ISO video converter?
There are lots of video converters developed specifically for converting media files. They come in free and paid versions. For quality maintenance we recommend Aicoosoft Video Converter as converts files 30X faster than any other program, possesses editing feature, and supports multiple media formats. Also, it's free to use. Go on your PC now to download and install the software.
Why should I convert ISO files to MKV?
ISO files are archived files, so getting a media player that supports it is never a walk in the park. Furthermore, the space consumed by this media file, ISO file, is large. So converting to MKV format a common video format with compatible media player is the best way you can access the content on ISO files.
Conclusion
Use any of the software with its guide to convert your ISO images or media files to MKV. If you've got a different format you want to convert to then use the Aicoosoft Video Converter since it supports over 1000 media formats. Also, you can use it for your video editing process as it possesses built in editor.