Over the years, videographers have always complained of the large storage space AVI files occupy on their system. And this prompted software engineers to develop video converting tools capable of converting this files to MKV since the format consumes a lower memory space. These toolkits are handy, fast, secured and free to use. But end users often find it hard using it to convert their files from AVI to MKV. So here in this article, we will be sharing with you the complete guide you can follow to complete this task.
Part 1. Quickest Way to Convert AVI to MKV
Aicoosoft Video Converter is an excellent drag and drop media transcoding software used for the conversion of video clips from one format to another without loosing quality. When compared with other video converters, Aicoosoft Video Converter has the fastest conversion time due to the built in multi core processor which enhances the speed of conversion. The software lets you download video directly from YouTube, Google, Instagram and other video sharing sites. With all these wonderful features, the software is free to use, so you needn't to pay a premium before enjoying its services.
Features
Supports the conversion and compression of video/audio files from one output format to another without loosing quality
Improves video clips with its rich edit functions such as cropping, trimming, merging, addition of effects and many more
User friendly interface with drag and drop feature
Supports the download of videos from over 1000 video sharing websites such as YouTube, Google, Instagram and others
Built in GPU accelerator and Multi-core Processor which enhances the speed of conversion to 30X
How to Convert AVI to MKV with Aicoosoft Video Converter
With the following steps, you can convert your AVI video clips to MKV in no time:
Step1
Navigate your way to Aicoosoft Video Converter official website to download and install your version of the software. Wait a while for installation to complete, then launch the software.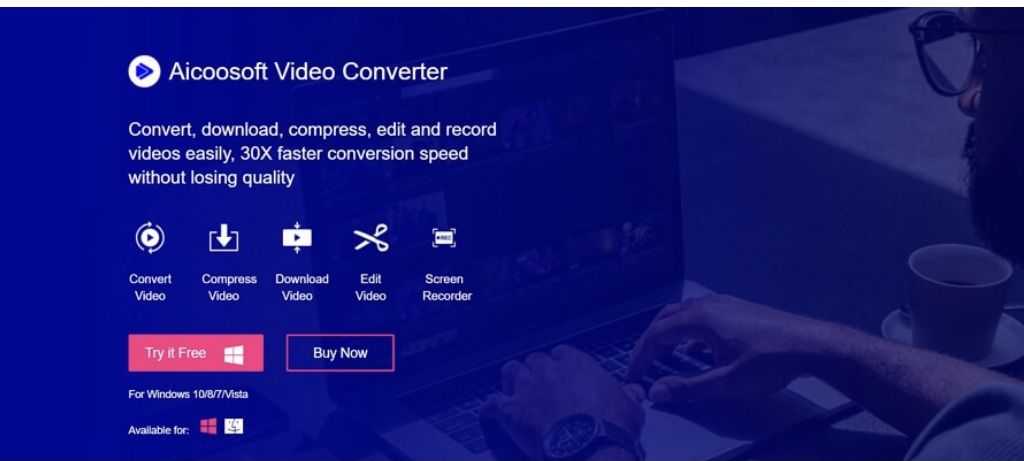 Step2
Click on the Add Files option to insert the AVI file you will like to get converted. You could chose to use the drag and drop feature on the Home Menu of the program to import the file.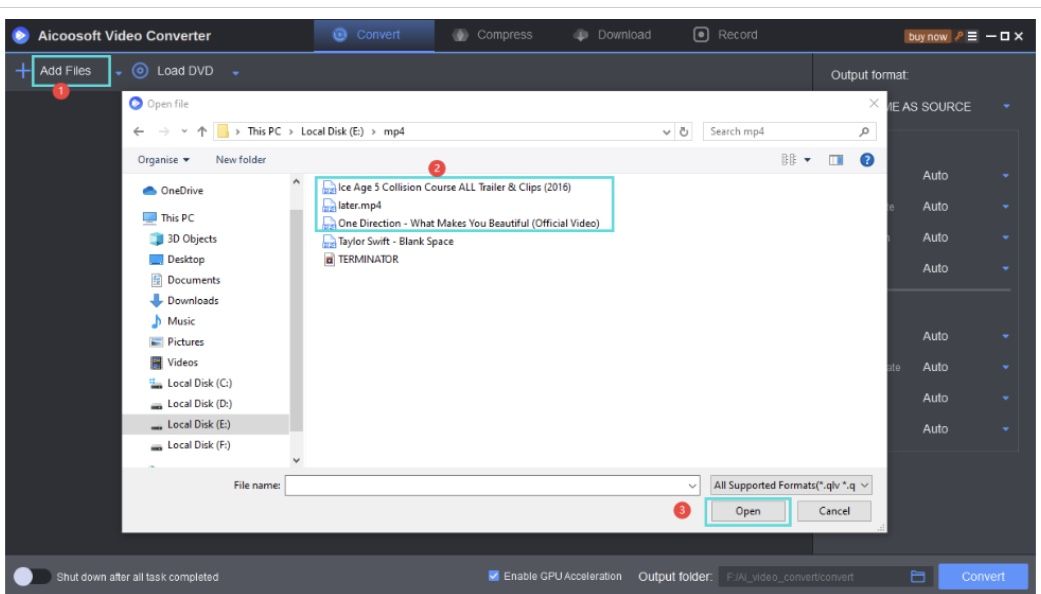 Step3
Select an output format which your file will be converted. Since Aicoosoft Video Converter supports multiple output formats, select MKV from the list that appears.
Step4
Once you've selected your desired output format, hit the Convert button at the lower right corner of the program, and then wait some seconds for conversion to complete. Click on the converted file to preview.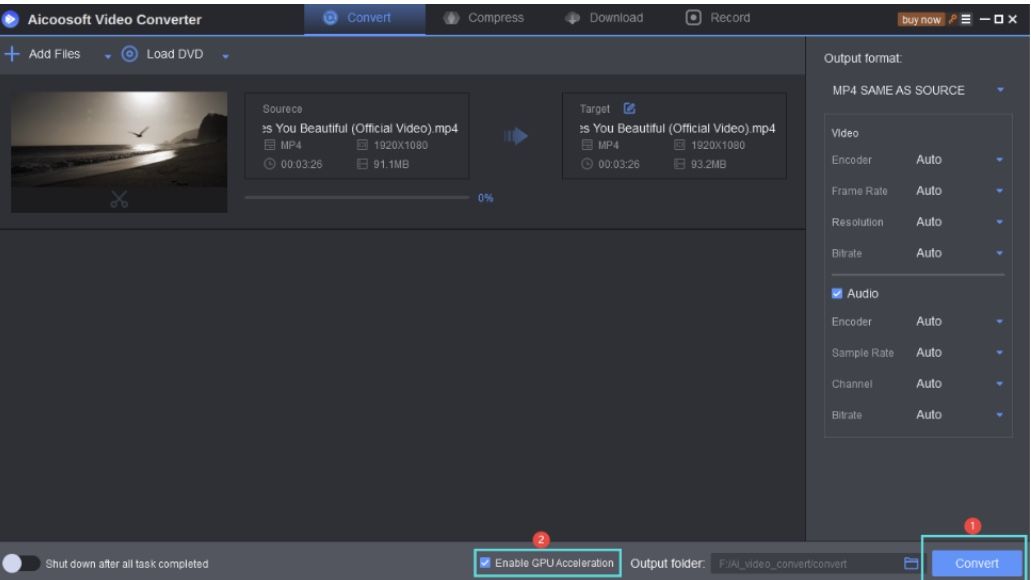 Part 2. Quicker Way to Convert AVI to MKV for Free
Aside using a video converting software to convert AVI files to MKV, you can use an online program to run this process on your PC easily and quickly without stress. Though there are lots of these programs available online, http://convert-2-mp3.com is powerful web based tool which has been tested and proven to be great by experts. Let's take a quick look at the step by step guide you need to follow to convert from AVI to MKV using the program.
How to Convert AVI to MKV with convert-2-mp3.com
Step1
Launch a web browser on your PC to go on the official website for connect-2-mp3 to convert AVI to MKV online. Alternatively, click on the link above and you will be directed to the site.
Step2
Enter the URL link to the video you want to convert in the space given.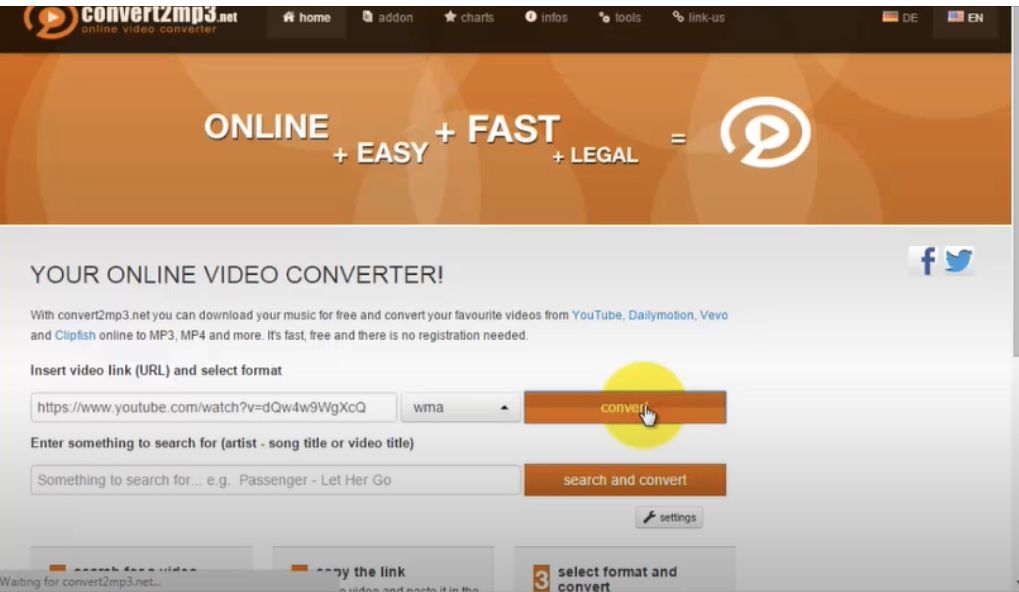 Step3
Select an output format to convert the AVI file into. For this article, choose MKV as your desired output format and then hit the Download button once the conversion process ends.

Part 3. Quick Way to Convert AVI to MKV Using VLC Media Player
You could choose to use an application to convert your AVI files to MKV either on your PC or mobile device. Conversion is absolutely free, so no premium charges or subscription required. For this part, we will be using the CLC Media Player as our video converting app to convert AVI to MKV. Take the steps below to do this: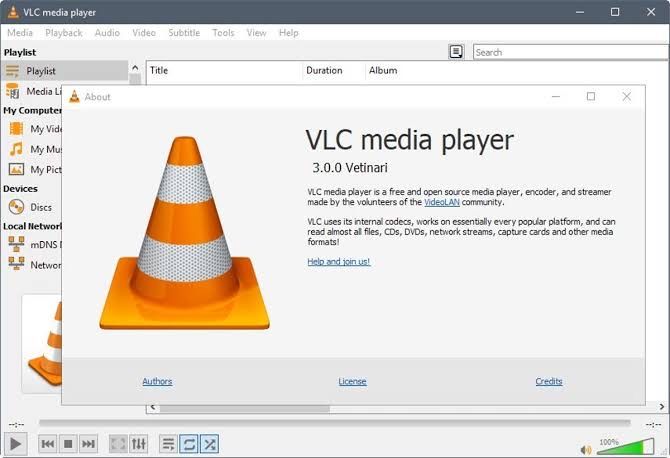 Step1
To convert your AVI file to MKV using VLC Media Player, download and install the application using the link.
Step2
Click on the Media button then hit Convert/Save button. A drop down list will appear, click on the Add File option and then select your desired AVI file from the list of folders appearing on your screen. Once you are done with that, click the Convert/Save button again.
Step3
Pick an output format which your file will be converted and then hit the Save button. Note that we are concerned about MKV as our output format so it should be your chosen format.
Frequently Asked Questions
Some frequently asked questions and answers regarding AVI to MKV conversion are given below. Check them out as they are expected to help you understand the process.
What's the best way to convert AVI without stress on PC?
The best and fastest way you can convert AVI without stress on PC is using the Aicoosoft Video Converter, an excellent transcoding program designed for Windows and Mac OS users.
AVI or MKV: Which has the best video quality?
When you have you videos saved in the AVI format, you find out that it's quality is far better than when stored in MKV. No reason for this other than AVI supports DivX codec a superb visual quality while MKV supports H.264/AVC codec a lower visual quality codec.
Conclusion
With the step by step guide given in parts 1, 2 and 3 which do you find simple? Select one and apply in your next video conversion process. But we advice you to use the first guide as it's the best and quickest. It will surely help you enhance productivity.