As we all know 4K, MKV is a multimedia format that can encapsulate a variety of audios, videos, and subtitles in a single file. However, the problem with MKV format is that it is not so compatible and since it has a very large file size, it occupies a lot of space.
On the other hand, if we talk about the MP4 format, it is also a multimedia format, which can store digital videos and audios. It can also store subtitles. As mentioned, both MKV and MP4 are multimedia formats. Then what are the reasons that users prefer the MP4 format?
The most important reason is that the MP4 format has better compatibility as compared to the MKV format. All the operating systems and mobile devices like Android, Apple, and Sony, etc support 4K MP4. This conversion is not an easy task. However, the task becomes simple if you find the right tool to perform the job. Now the question is how to convert 4K MKV to MP4? Let us know the best ways to perform this conversion.
Part 1. The best video converter tool from 4k MKV to MP4
The single best converter tool present in the market today is Aicoosoft Video Converter. It is no doubt one of the best converter tools that can convert 4K MKV to MP4 very efficiently. Besides conversion, you can also record and edit videos here. If we talk about the conversion speed, Aicoosoft Video Converter has no comparison as it performs conversion with lightning-fast speed. The most amazing part of this software is that it uses powerful AI technology to perform the conversion process.
Key features of Aicoosoft Video Converter
Let us talk about some of the major features of this MKV to MP4 4K converter:
As mentioned above, Aicoosoft Video Converter uses powerful AI technology to perform MK V to MP4 conversions. This technology helps it to maintain a fine balance between the output quality and the conversion speed.
The video converter works great on both Windows and Mac OS. It is a brilliant video downloader too. You can download HD and 4K videos using Aicoosoft from the streaming sites.
It uses lossless conversion technology because of which there is no loss of quality in the output video.
With GPU acceleration and Multicore processor, you can perform MKV to MP4 conversion in seconds.
Aicoosoft supports all the popular audio and video formats. It is no doubt one of the best software present currently.
How to convert 4k MKV to MP4 using Aicoosoft Video Converter
Step1
Once the converter is installed, launch it and add the 4K MKV file by clicking on the Add Files button.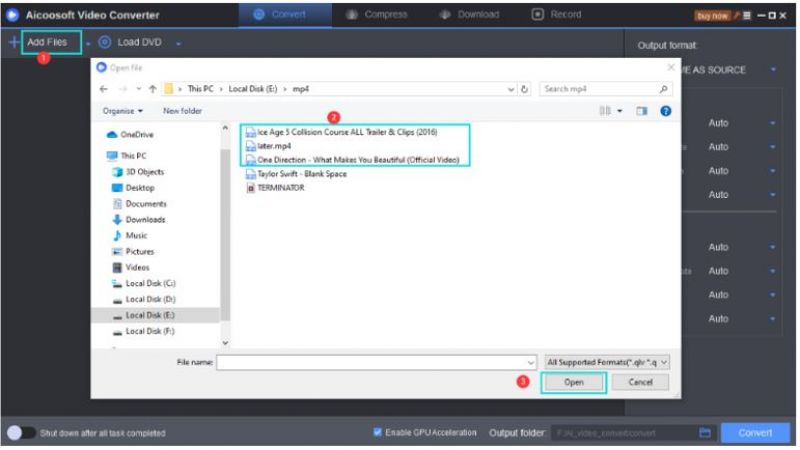 Step2
After adding the video, choose the format in which you want your added video to convert. In this case, it is MP4. The format option is displayed on the right side of the window, select the output format you want.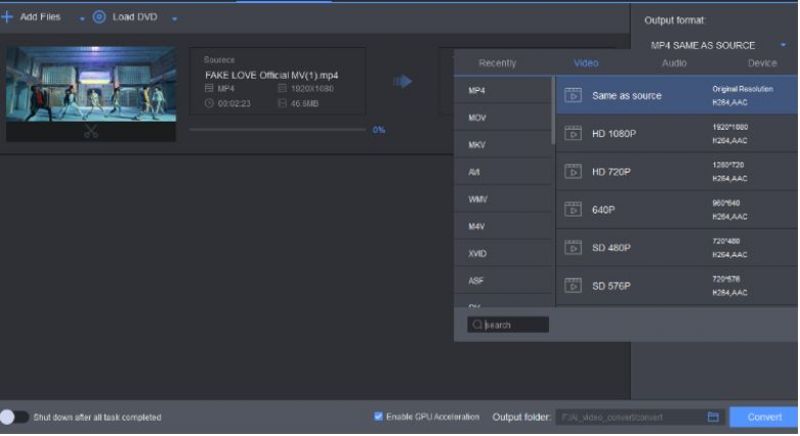 Step3
Click on the convert button present in the lower right corner to start the conversion process. After conversion, press "Open Folder" button on the pop-up windows to locate the converted MP4 file.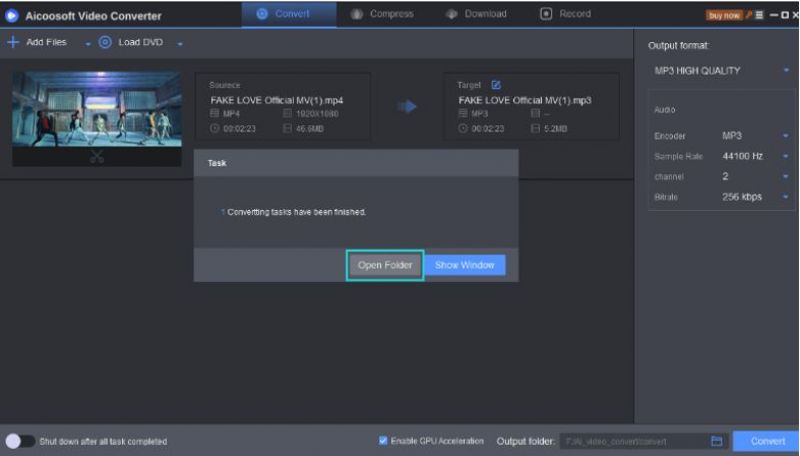 Part 2. Convert 4k MKV to MP4 online and unlimited
1 - CloudConvert
You can also use CloudConvert if you want to convert 4K MKV to MP4 online and unlimited. It is a great MKV to MP4v converter online and it is also free to use.
It allows one to convert 4k MKV files into MP4 without having to download the software. It provides a very easy process to convert files from 4k MKV to MP4 without taking a lot of time and it successfully gives you an MP4 file format. This online video converter 4k MKV to MP4 software also supports several other formats for converting your files in no time.
Let us have a look at some of the features of this amazing tool.
Fast and free converter: If we talk about the speed, CloudConvert is very fast and can perform conversions in very less time. It is totally safe and doesn't ask for any kind of registration. The downloading speed of videos is also very fast and it supports both 1080p and 4K formats.
Convert Videos in one click: CloudConvert can convert videos in just one click and you can easily download them.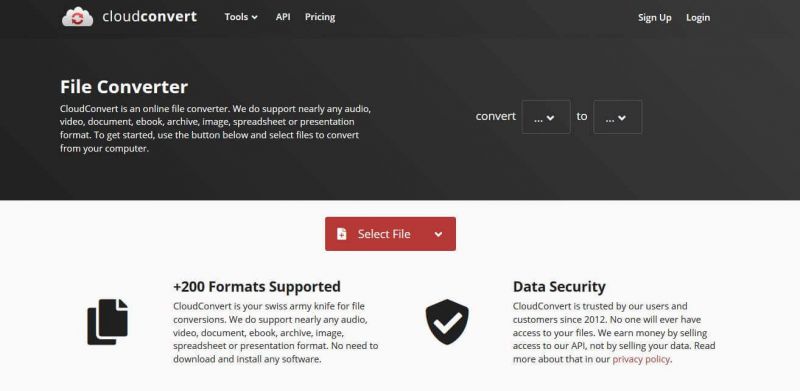 Please follow the steps below to convert 4k MKV to MP4.
Step1: Upload the 4k MKV file or find the URL link of the 4k MKV video that you want to convert.
Step2: Choose the format in which you want to convert. In our case, the format is MP4.
Step3: Click the start button to initiate the conversion process and download it.
2 - Online Video Converter
URL https://onlinevideoconverter.vip/
One of the best 4K MKV TO MP4 converter online is OnlineVideoConverter.
Let us see some of the features of this amazing tool:
Expect Superior Conversion Quality
While using the Online Video Converter, you might have some doubts about the quality after conversion. But Online Video Converter assures the best conversion quality, without any requirement of downloading the software on PC. You can convert a video file, upload a video file to convert, or even record a video here. The video converter promises high- speed conversions without any compromise on the video quality. It also supports the famous websites along with being compatible with all the modern browsers.
This online video converter does the work free and there is no registration required too. You can have unlimited free conversions to different video formats and downloads too.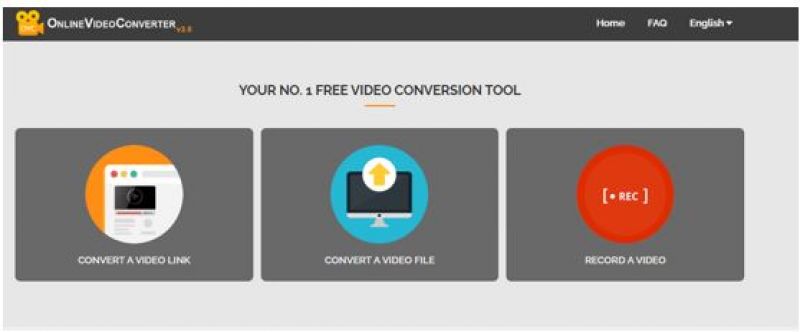 Please follow the step by step guide below to perform 4K MKV to MP4 conversion.
Step 1: Enter the link of the video you are thinking to convert. You can either directly source from the internet or you can choose to upload from your PC or your laptop.
Step 2: Next step is to select the format you want to convert. In our case, it is from 4k MKV to MP4 conversion, so choose the MP4 video format.
Step 3: Next, you need to click on start to start the conversion process. And, that is it! You can download the file once the conversion process is complete.
Conclusion
MP4 is a very famous format and used worldwide. Due to compatibility issues, it becomes necessary to convert 4k MKV to MP4. The conversion of 4K MKV to MP4 requires a professional software. Aicoosoft has all the powerful features to perform the conversion and what matters is that the whole process completes in no time. Above all, the quality of the output video is just the perfect.