WAV is a pretty old type of media format and is used by many people across the world. Even though MP3 is smaller, yet people prefer to use WAV format due to numerous reasons. The first reason is that it is an accurate format, and secondly, it is a lossless format due to which it reproduces the recordings without any loss in the quality of audio.
However, WAV format is very large due to which it is not a practical choice for streaming and portable devices. Therefore, people prefer to convert WAV to MP3.
What is WAV format?
WAV is a raw audio file format that is created by IBM and Microsoft. The format has containers that are used to store sample rates, bit rates, and audio data. They work by converting an audio signal to binary data. The WAV files are uncompressed and lossless, which means there is no loss of quality from the original recording. It is a very simple format, and wav files are not only easy to process but also easy to edit.
Part 1. Convert WAV to MP3 online and unlimited
One of the smashing online free tools with which you can easily convert wav to mp3 free is Convert2Mp3. It is one of the simplest and easiest tools present online using which you can easily convert your wav format into an mp3 format. Here are some of the amazing qualities of this tool:
Primarily, Convert2MP3 is absolutely free for its users; it does not even require registration.
It allows you to download and convert your favorite videos from YouTube, Clip Fish, and Daily motion in MP3, MP4, and many other formats.
The tool is 100 % safe to use; that is it does not cause any damage to your computer or leak your privacy
It can convert your WAV file to MP3 in a very short time, and what is most amazing is that it supports all the popular audio formats like WAV, MP3, WMA, FLAC, OGG, etc.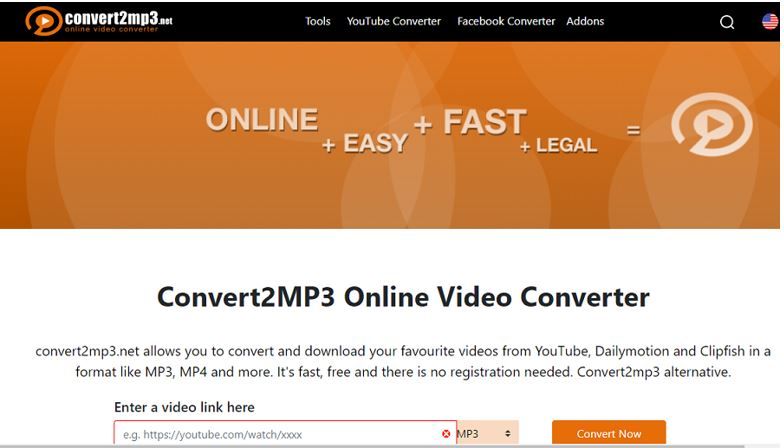 How to convert WAV to MP3 using Convert2MP3?
For the conversion of your WAV file to MP3, follow the steps given below:
Step1
Go to the URL https://convert-to-mp3.com/
Step2
Find the WMV file that you want to convert. With Convert2 Mp3, you can also download the file.
Step3
Paste the URL of the WMV file in the converter box.Paste the URL of the WMV file in the converter box.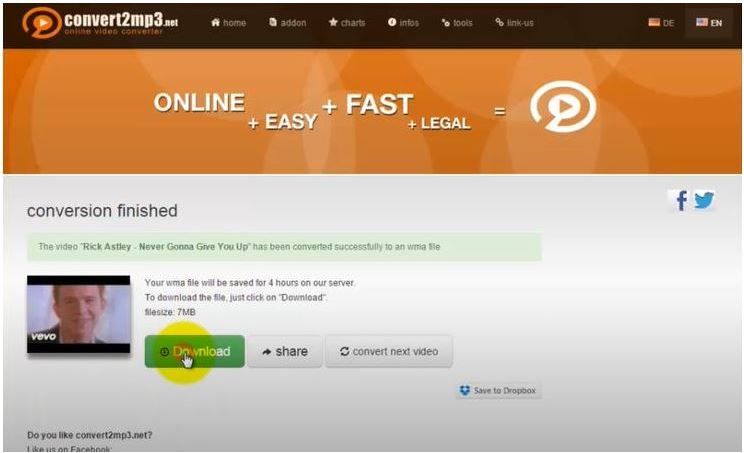 Step4
choose the MP3 format that is the format in which you want your wmv file to convert.
Step5
Click on convert now button, and your job is done.
Part 2. Convert WAV to MP3 free and unlimited
Another simple and overwhelming tool that can be used for audio conversions is Online Video converter. It is another amazing tool with which you can perform numerous wav to mp3 conversions without even the need to download it on your device.
Why should you use Online Video Converter to convert your wmv file to mp3?
There are many reasons why Online Video converter is an excellent tool for your conversions:
It performs high quality and fast wav to mp3 conversions.
It is compatible with all modern browsers.
It supports a wide range of online portals like Vimeo, YouTube, etc.
It is free wav to mp3 converterand even has a mobile application now for Android and iOS users.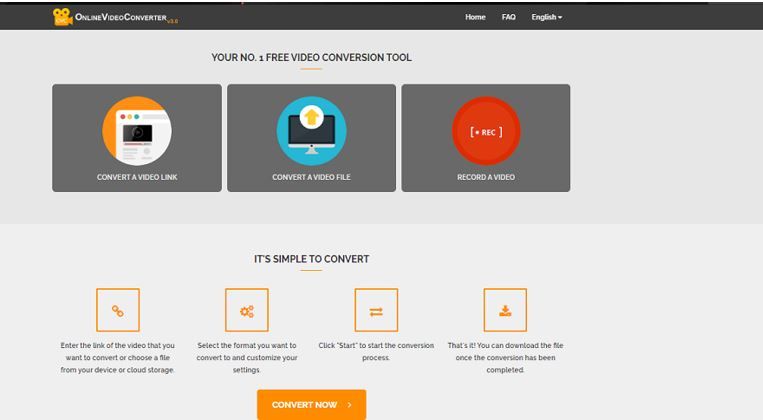 How to convert wav to mp3 using Online Video Converter?
Follow the steps given below to perform your wav to mp3 conversion:
Step1
Step2
Enter the URL of the file that you want to covert.
Step3
Choose mp3 format; that is the format in which we want to convert our wmv file.
Step4
Click on the Start button to start the conversion process, and after that, you can download the converted file on your device.

Part 3. The Best way to convert WAV to MP3 for Win/Mac
If you are looking for the best way to convert wav to mp3 windows 10 and convert wav to mp3 mac then, Aicoosoft Video Converter does not deserve a miss. It is such powerful software that can perform your conversions in the nick of time and also without any loss in the quality. It uses powerful AI technology that is a big plus point of this powerful software.
The key features of Aicoosoft are:
Its wav to mp3 conversion speed is 30 times faster as compared to other converters present online. It is the best wav to mp3 converter.
As specified above it uses powerful AI technology due to which it can maintain a better balance between output quality and the conversion speed.
Due to lossless conversion, technology there will be no loss in the quality while you perform your wav to mp3 conversions here.
With GPU acceleration and multi-core optimization, it can perform wav to mp3 conversions with lightning-fast speed.
Besides the above advantages, it can convert audio and video files into more than 1000 audio and video formats.
It is a powerful software for Video Editing users, Home Video Users, Entertainment users, and DVD users.
It has a powerful built-in video downloader using which you can download videos from more than 1000 sites.
How to perform wav to mp3 conversion using Aicoosoft?
Step1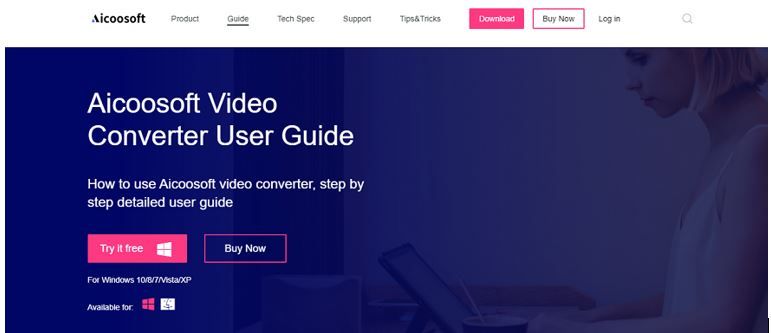 Step2
The software is available for both Windows and Mac versions, so you need to install the right version on your device.
Step3
Install the setup file in the language of your choice.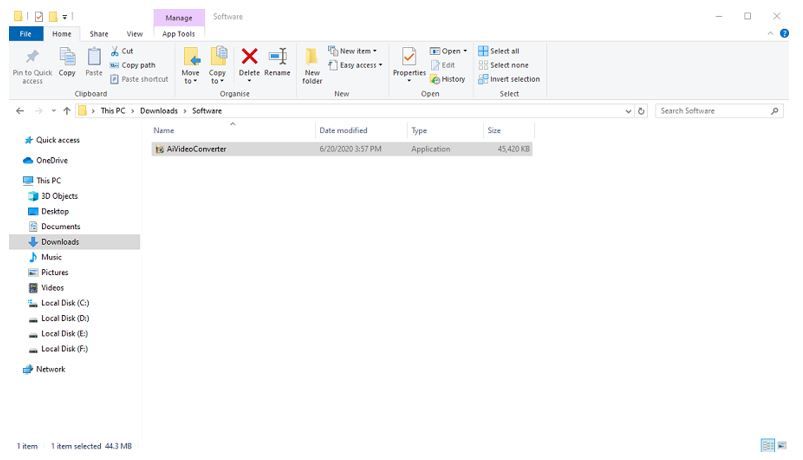 Step4
Click on the finish button after the installation finishes.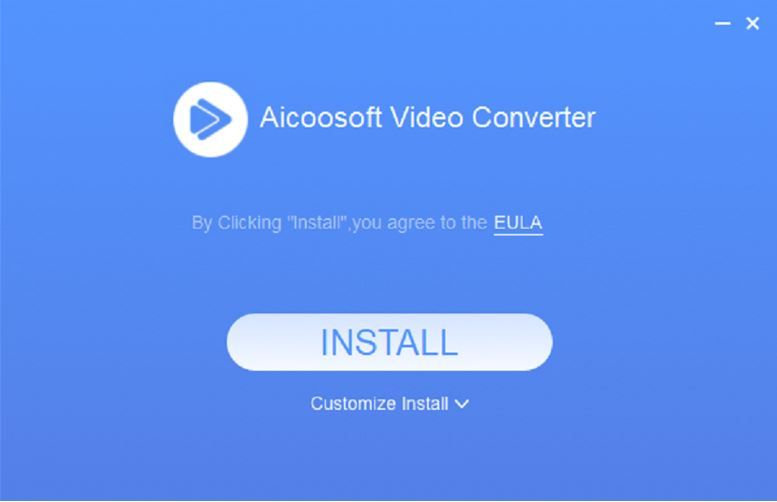 Step5
Check if there is any new update of the software by going on Settings>General>Check updates.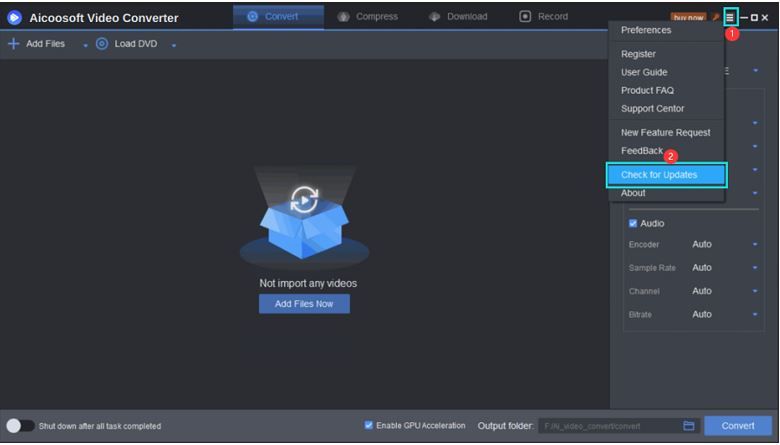 Step6
The last step is to add your file in the program window and select the mp3 format. After that click, on the convert button on the lower-left corner. And you are done.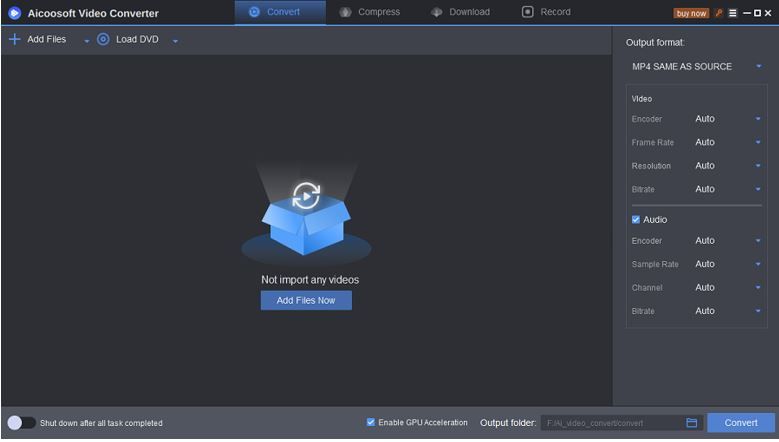 Part 4. Frequently asked questions
How to convert wav to mp3 using VLC?
Follow the steps for convert wav to mp3 VLC
1) Open VLC media player and go to Media and then to convert option.
2) Browse your wav file and then open it.
3) Click on the convert button to continue the process.
4) In the convert dialog box, change the profile part to mp3.
5) Click on the start button to start the conversion.
Can Windows Media Player convert WAV to mp3
Yes, a Windows media player can convert Wav to mp3.
Is WAV better than mp3?
Yes, as compared to mp3, wav is a better format. WAV is a lossless format; that is it does not lose its original quality. On the other hand, MP3 is a lossy and compressed format. Converting any audio to mp3 will lead to a loss in quality.
What are WAV files used for? 
Waveform audio format is used for storing audio bitstreams on personal computers. It is the main format that is used by MS Windows for raw uncompressed audio.