If you are an old school type of person and looking to convert FLAC format audio files, then you should be aware of what this format is. Technically, FLAC is a lossless compression format that supports hi-res sample rates. Moreover, it takes up to half a space of WAV audio formats and stores information. The best thing about this format is that it's royalty-free and is taken into account the well-liked format for downloading and storing hi-res albums.
Simply, FLAC file format can shrink down large audio files. Unfortunately, there aren't a lot of devices that still support the FLAC format; in that case, you need to convert FLAC to mp3 online.
Why do we need to convert FLAC to MP3?
Let's take up a scenario and make it clearer. As we said, there aren't a lot of devices that support FLAC format, so we need to convert it into mp3. If you have storage of space on your device and you're a music geek, then only you'll use FLAC format. But, nowadays, storage is not an issue. So, if you've downloaded the FLAC format of an audio file, then you need to convert it into Mp3 format.
Free Lossless Audio Codec or FLAC, an audio format similar to MP3, but lossless that means its audio is compressed in FLAC without any sacrifice in quality.
Part 1. Best online FLAC to MP3 converter
Convert2MP3 Online Video Converter https://www.convert-to-mp3.com/
This is an online converting tool that'll help you download your favorites from YouTube, Dailymotion, and Clipfish in any format. It's the best place where you can convert FLAC to MP3 online. Whether you're looking for MP3, M4A, OGG, AAC, or any other format, you can convert it here and download it easily.
How to do it?
Step1
Step2
Search for the video you wish to convert then copy the link of the video to the box given below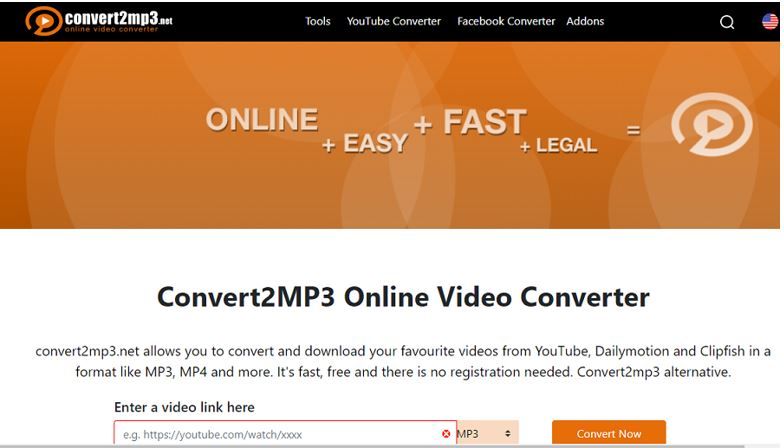 Step3
Choose the audio format you want to convert
Step4
Click on the convert now and wait a bit for the video to get converted
Step5
FLAC TO MP3 CONTENT Click on the download button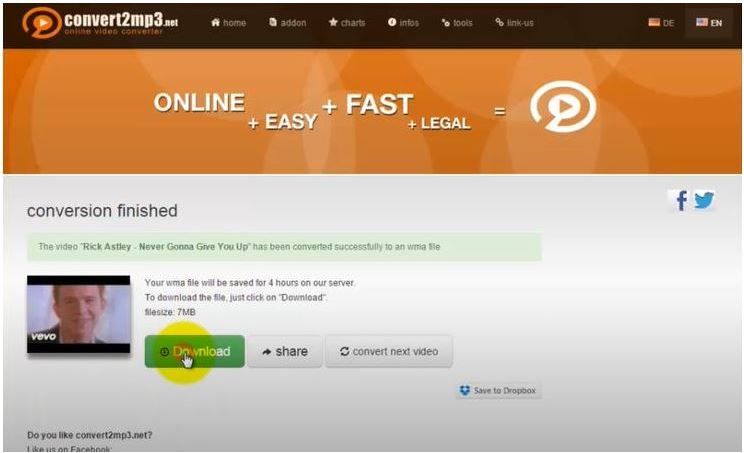 Part 2. Convert FLAC to MP3 free and unlimited
To convert unlimited FLAC TO MP3 files, you can go to the OVC (ONLINE VIDEO CONVERTER).
What is OVC?
OVC (ONLINE VIDEO CONVERTER) is a free online media conversion web app where you can convert any audio/video format to any other format with high quality in no time. Here, you get loads of audio/video formats to convert files.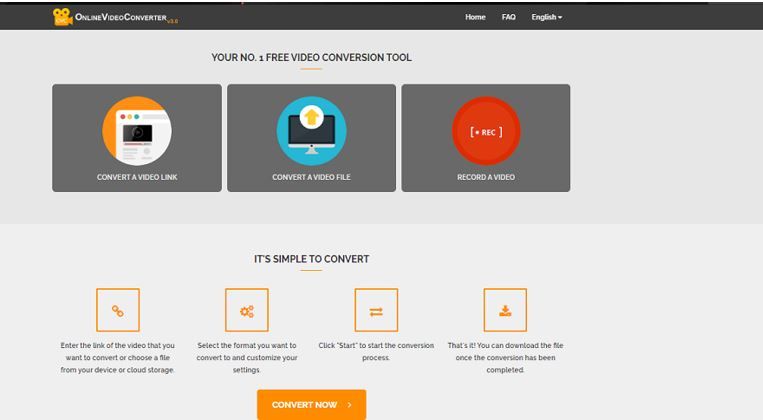 Link of the website is mentioned below
How to convert?
Step1
Open the link and paste the video link that you want to convert from Youtube or your computer device.
Step2
Select the audio or video format you want to convert, and you can also customize your settings.

Step3
Once you complete above both steps, then you can convert your file, just click on a start button.
Step4
That's it! Once the conversion has been completed, you can download your file.
Part 3. Best way to convert FLAC TO MP3 for WIN/MAC
If you're looking for a converter that'll convert FLAC files to MP3 for the Win/Mac for your PC, you should have AICOOSOFT. Aicoosoft Video Converter is a powerful video converter solution for your system. It has been innovatively designed for the new age. It's secure without any second thought. This software provides Advanced Research and Development technology that makes it more professional.
Aicoosoft video converter has unique benefits in both video conversion and video compression, and it owns powerful video downloading feature. Aicoosoft Video Converter makes a specific advance in technology for video editing users, Home video users, DVD users, and Entertainment users.
Key features of the software:
You can easily convert any type of audio/video format into the format you want with ease. This powerful audio video converter can work on both Windows as well as Mac.
Aicoosoft works without compromising with the quality of the video and allows the conversion quick and fast.
The user-friendly approach of the tool attracts multiple users for conversion of FLAC to MP3.
Aicoosoft is a cost-effective tool that allows the conversion of videos to multiple formats as per user's requirement.
To get this software go to the link given below,
How can we convert FLAC TO MP3?
After you have successfully installed the Aicoosoft video converter in your system, you can follow the following steps for video conversion.
Step1
Add videos to the program in two ways. It can be done either by dragging and dropping the videos or to select add files button on the upper left corner of the program.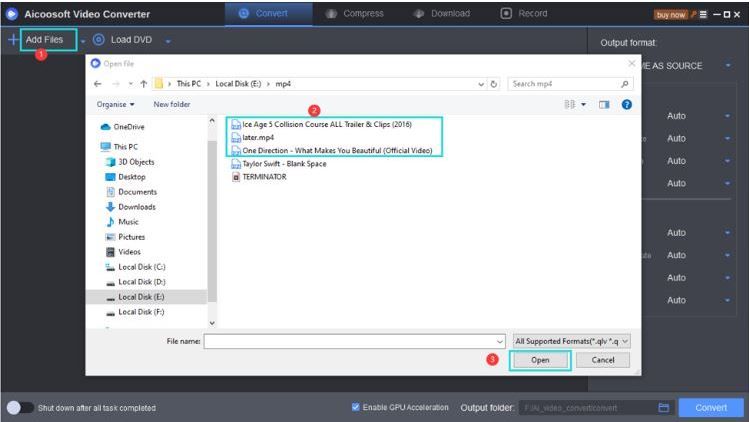 Step2
Select the format to which you wish to convert the videos. The option for the same is available on the right side of the window.
Step3
You can convert the videos from FLAC to MP3 by either clicking on the convert button at the lower right corner of the window or beside the file to be converted.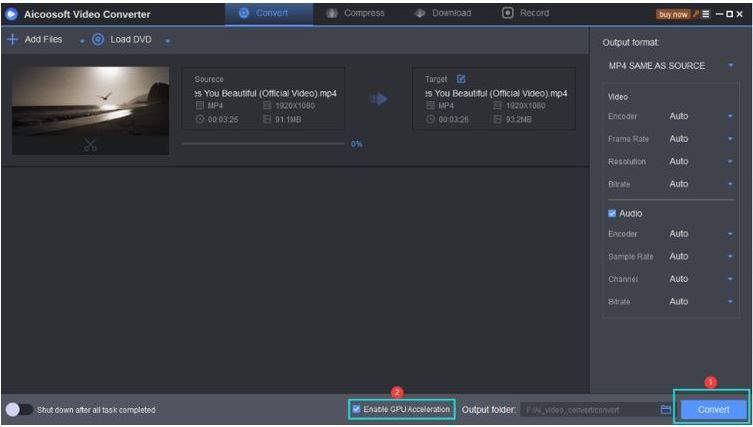 Step4
After the files are successfully converted to the desired format, you can click on the folder icon on the lower right bottom to locate the converted files.
Part 4. Frequently asked questions
Can Windows Media Player convert FLAC to mp3?
Yes, you can convert FLAC to MP3. To convert audio files to a different format using windows media player involves the following steps:
Open Windows Media Player on your system.
Click on "Music" Tab
Click on "Burn" tab at the upper right side of the window
Add music to the CD and weight for the file transfer to complete
Click on the "Organize" tab on the upper left side
Select "Options" from the drop-down menu that appears.
Click on "Rip music" tab and then Change option.
Select the desired file format, adjust the quality, then click on apply and ok.
The file will be saved to the CD in the desired format.
Does converting FLAC to mp3 lose quality?
No, sound quality will not be compromised during the conversion.
Can mp3 players play FLAC files?
FLAC file contains audio samples compressed with the FLAC audio encoding algorithm. It is a good, open-source, lossless, audio codec. Unfortunately, FLAC is not frequently supported by hardware sellers, so there's a possibility that your MP3 player won't play FLAC files.
Is FLAC the best audio format?
It depends on your choice; FLAC is a lossless audio format that can be compressed according to our storage needs. But here the sound quality is compromised.
5. Will MPEG play on DVD player?
DVD players do recognize MPEG formats and thus MPEG files can be played on a DVD.