While going through different Tech forums online I came across this question "I want to send the H.264 format files to my friends but I am unable to send them because they are too big and I am unable to compress them. I have tried many online video converters but it affects the video quality. Please help me to compress this file!". You can compress H.264 files easily but finding the best H.264 compressor is not an easy job. There are many H.264 compressors available in the market but they might affect the output video quality. If you are interested to read about how to compress H.264 video files then keep on reading:
Why do men want to compress h264 videos?
For distributing, recording, and compressing video content H.264 is a format that is widely used. As H.264 files have high quality they are larger. It might take a lot of time or you might fail to share it completely or upload such big files on the internet. These user scenarios might help you to better understand why there is a need to compress H.264 files:
I have a lot of H.264 videos stored on my computer. They take up so much space and I want to shrink them. But every time I try to reduce their size they get bigger.
I would like to compress my H.264 files without compromising on the quality. Does bit rate and resolution matter while compressing the files?
H.264 files offer great flexibility in terms of transmission support and compression. For applications such as DVD-Video, mobile TV, digital television, internet video streaming, and videoconferencing the technology of video compression is very essential. The industry standard for video compression is H.264 through this process digital video is converted into a format that takes up less space when it is transmitted or stored. From 4K to 8K ultra high definition videos are supported by this format.
Why does it take so long to compress the H.264 video?
H.264 is a highly-compressed format which means that the math involved is very complex and takes a long time to calculate. It takes a long time to compress because it uses asymmetrical compression so that the playback can be viewed in real-time. Modern CPUs support hardware acceleration to speed this compression process for both H.264 and HEVC video formats. Instead of software compression is done in hardware which is about ten times faster.
How to compress H264 videos fastly and without loss quality?
The end quality and the time it takes to complete the compression of H.264 Videos depends upon how one compresses a video file or the form it takes after compression. Many tools can achieve H.264 compression but only Aicoosoft Video Converter guarantees high-quality compression at super fast speed and without any loss in quality. Aicoosoft Video converter is a multipurpose video converter that allows its user to fulfill all their video editing, compressing, and converting needs with just one software. Aicoosoft will enable you to compress H.264 videos in different formats that are compatible with various devices.
Key features:
No loss in Quality: It helps you to reduce the size of the H.264 file without losing any video quality.
1000 + video and audio formats: It allows you to convert H.264 videos to more than 1000 video and audio formats with super fast speed.
Download from 1000+ websites: It allows you to download videos from 1000+ from video sharing sites.
30X faster: It surpasses the compression speed of other H.264 compressors as it is 30 times faster.
Screen Recorder: You can also use screen recorder to record teaching videos, tutorials, gaming videos, etc.
HD video compression: It allows better support for HD video compression and conversion.
Lossless conversion technology: It uses the lossless conversion technology to maintain the quality of the video during conversion.
GPU acceleration: It has lightning-fast conversion speed due to GPU acceleration.
Customizable settings: It allows you to change the size, bit rate, resolution, and format of the video while compressing.
No file size limit: It allows you to add files without any size limit.
Multiple compression: It allows you to add files in a batch.
Compress with a single click: It allows you to compress files with a single click.
How to compress H264 videos fastly?
H.264 video compression can be done easily with super fast speed by using a professional H.264 compressor such as the Aicoosoft video converter. Follow these easy steps to compress HD videos without loss quality:
Step1

Download and Install Aicoosoft video converter

Go to the website https://www.aicoosoft.com/video-converter.html. Click on Download. Follow the on-screen instructions to install the Aicoosoft video converter on your computer.
Step2

Launch Aicoosoft video converter

Open the Aicoosoft video converter.

You will see different options like Convert, Compress, Download, and Record.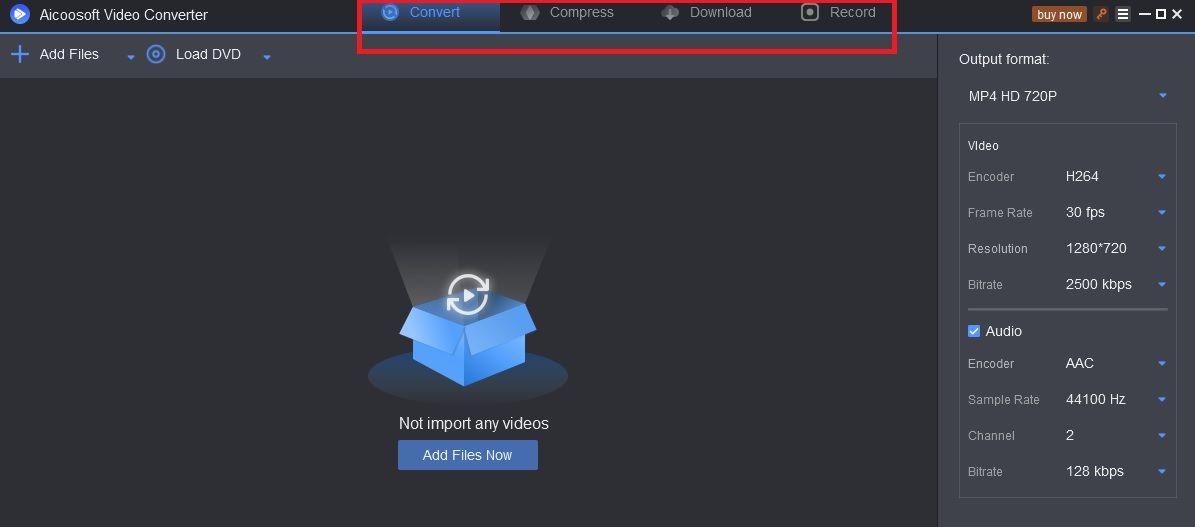 Click on the Compress option.

Step3

Add H.264 video files in Aicoosoft video converter

Click the + Add Files button.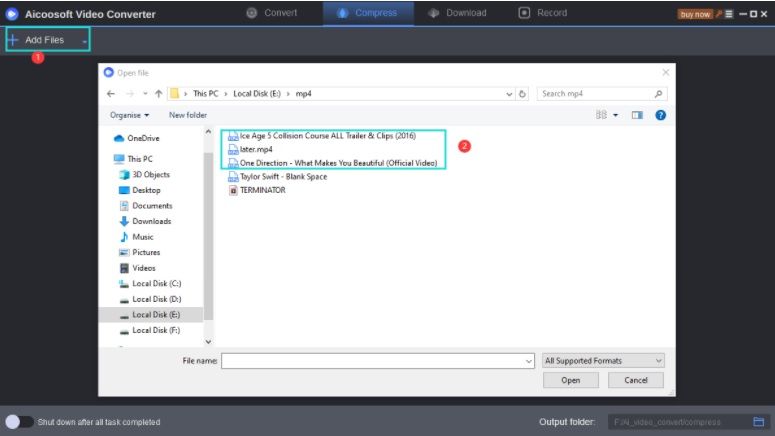 Search for the H.264 file on your computer. Select the H.264 file that you want to compress. You can select multiple H.264 files for batch compression.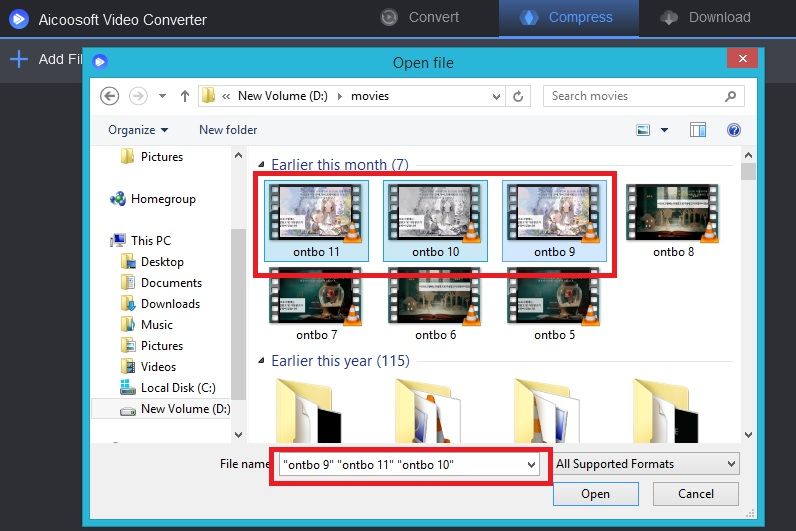 Step4

Customize the setting according to your need for H.264 compression

The details of the video will appear in the window along with the size, format, and resolution options. You can change the size, format, and resolution of your H.264 video.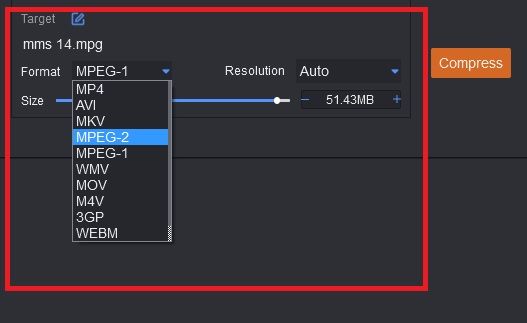 Step5

Start H.264 Compression

Click on the Compress option to start the h.264 compression. After a few seconds, H.264 video compression will be done without any loss in quality. You can view your compressed H.264 file in the output folder.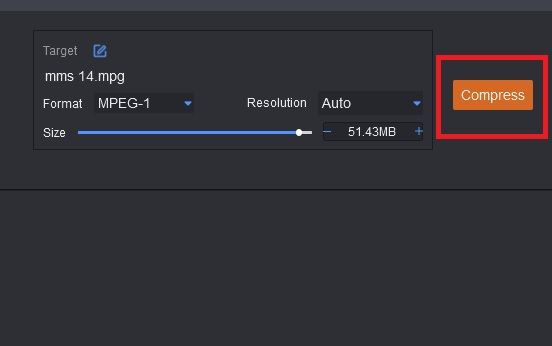 H.264 Video compression is a tricky process because this file format is already compressed and not all H.264 compressors available online can achieve it without losing quality. We suggest our readers give Aicoosoft video converter a try because it is not only reliable but also an all-rounder when it comes to video editing, converting, compressing, and recording.